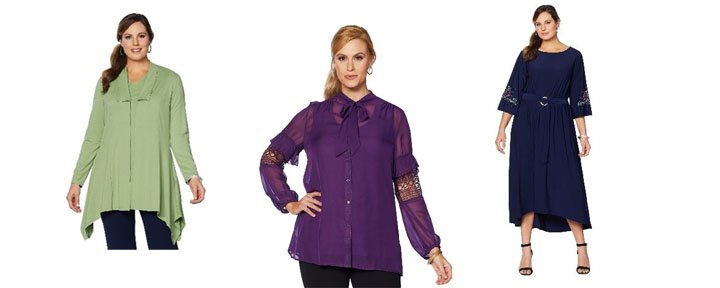 Credit: Antthony Designs
It doesn't get any greater than to celebrate every woman in a world of diversity and not ignore the fashion needs of all women. There are an assortment of women with unique beauty all her own. It's important that women of all shapes and sizes are given the freedom to embrace who she is without fault. And what better way than through a variety of trendy personal style choices available to the plus size woman. That's why Antthony Designs is passionate about plus sizing for spring 2019.
Floral botanical prints and a return to sleek dressing in tonal shades – reds, camels and navy's are part of Antthony Designs spring 2019 collection for the plus size woman. Each of the styles in the plus size collection are dedicated to enhancing the beauty of the curvy woman, and exudes confidence on the outside while making her feel confident on the inside. The collection hits the mark on style and trend taking her from the office to the streets. There's no doubt that she will be taken seriously in these fashion looks.
Here are some of the trends we'll be covering in our plus size spring 2019 line.
The Slit is a spring must and the collection is giving it to you. The slit will have you feeling confident, sexy and sophisticated all at once. The button detail along with the slit is just an additional statement making tactic. You'll look like magnificence in a dress or top with the slit. These can easily become wardrobe staples in your closet in the spring and in your size.
Credit: Antthony Designs
Credit: Antthony Designs
Kimono Jackets
Kimono jackets (or just simply kimonos) are considered the new spring version cardigan with a loose fit. The kimono jackets are inspired by the Japanese influences fused with Indian Sari embroidery. Its light weight garment is light enough, so you won't get hot, but a perfect way to keep you a little warm when you feel slightly chilly. It's one of the trendiest styles to accompany just about any look as your final touch. Add a belt for a chic and edgy look.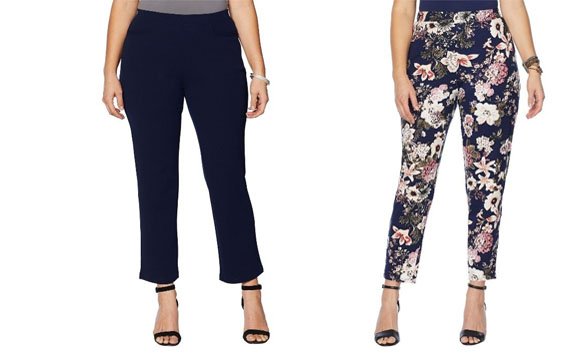 Credit: Antthony Designs
High Waisted Stretch Trousers
These relax fit pants with super stretch anchor the collection. An accommodating pants style for flattery and comfort, are effortlessly wearable. The fit will cinch in your waist creating a silhouette that makes your curves happy go lucky. Tuck in your top to elongate your torso all while creating a polished look.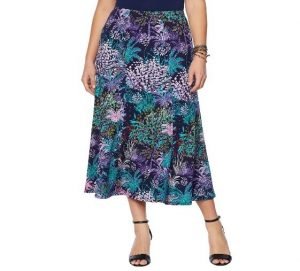 Credit: Antthony Designs
Credit: Antthony Designs
Long flowy Skirts (and floral print)
An easy breeze into the spring in a long flowy skirt and floral print. The skirt is a versatile style from day to night helping you transition effortlessly. And of course, floral print is a forever mood style during the spring. Wear your favorite open toe sandals and pair the skirt with a tee or opt for a beautiful off the shoulder top.
Credit: Antthony Designs
Peonies Print
Pastels in peonies and lavenders take center stage this spring. Peonies are a feminine and romantic print for clothing. What better time then now to dress in a burst of the beautiful floral print. You can be adventurous with this floral top by pairing it with some leggings, denim, high waisted stretch trouser and even tucked into a maxi skirt.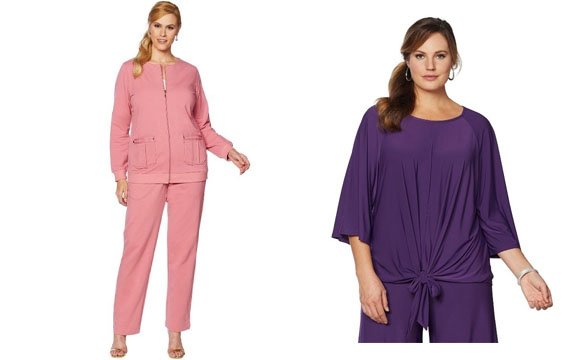 Credit: Antthony Designs
LIVE ON HSN
Mark your calendar and tune-in to HSN on Sunday, February 24th (and Monday, February 25th) and Saturday, March 9th when I will be live and talking to you about my latest collection. If you need something to keep you stylish and up on the latest trends in the spring, remember you can shop Antthony designs online at HSN.com or www.AntthonyOriginals.com anytime 24/7. All my designs come in petite, missy, plus and women's sizes, so there is something here for every woman.
Sunday, February 24, 2019
7am-8am
5pm-7pm
Monday, February 25, 2019
7am-9am
Saturday, March 9, 2019
1am-2am
2pm-3pm
3pm-4pm
8pm-9pm
9pm-10pm
(All are Eastern Standard Times)