Summer is the time when the dressed down, casual looks become stylish. Sun dresses, tank tops, and linen are back, and it's acceptable to top off the look with your favorite flip-flops and sandals.
Though they might seem more like active shoes meant for rafting, camping and beach adventures, you may be surprised how cool, chic, and elegant flip flops can be. When it comes to hot summer days, they are as essential as bathing suits and sunscreen.
HERE ARE THE 6 OF THE BEST OPEN-TOED OPTIONS WHETHER YOU'RE GOING OUT FOR A DAY ON THE LAKE OR A NIGHT OUT ON THE TOWN!
These designer sandals by Fendi are definitely an investment pair — worth the price tag simply for the unique, modern shape that somehow looks sharp and casual at the same time. The design is the stuff that footwear dreams are made of. It is the type of sandal you could wear to any occasion and feel comfortable, without looking under-dressed.
Rainbows are the perfect California flip-flop that somehow stays under the radar. The single-strap classic style features arch support, a non-slip bottom, and double-stitched straps for durability makes for a more dressed up look and clean profile. Wear these and you won't look frumpy in drugstore flip-flops at the barbecue.

The classic two-strap sandal, with adjustable width buckles, has been the outdoorsman's go-to for generations, and for good reason. The high-quality construction of Birkenstocks includes molded foot beds, a deep heel cup, and durable material such as leather and reinforced cork — and comes in waterproof versions of each style for all-weather conditions.
Upgrade your style with a sophisticated pool slide shoe from Mango. It is priced so well that you won't mind if you're wearing them, even if you're "accidentally" shoved in the pool.
For many years Crocs has been at the forefront when it comes to quality sandals. The rubber sole is extremely durable and also very soft on the under soles of the feet. It offers the best possible walking comfort and is coated with a special cross lite compound which prevents odor, even when worn for long periods of time and in humid temperatures.

This is a fancy shoe from Vionic ideal for the fashion forward woman, who needs a shoe that is highly functional from an orthopedic standpoint. The metallic and jewel detailing give is an elegant and stylish look perfect for day and night wear, and it is ideal for women with wide feet. This pair of sandals is made in such a way that it will provide full support to your feet and heel – while still looking good.
FOR A LITTLE SHOE DREAMING, HERE ARE SOME DESIGNER
FLIP FLOPS TO PUT ON YOUR WISH LIST!
FOR THE MAN IN YOUR LIFE, HERE ARE A COUPLE
FLIP-FLOPS HE WILL LOVE!
Havaianas is a Brazilian-based company that has taken the flip flop to a whole new level. The Power design steps away from the classic thong and features a sole with ergonomic grooves, which align with the pressure points of the foot. Hello comfort! But the perforated matte strap and sporty style keep it all masculine.
Lightweight and flexible in tanned calf leather this Coach design gives a clean, more contemporary look to the flip-flop that feels traditional and not-too-trendy. With a sporty rubber sole for extra grip, this vacation-ready shoe offers the ultimate in comfort.
Upcoming Events
Mark your calendar and tune-in to HSN on Saturday, July 23rd when I will share my latest collection live. Remember, you can shop Antthony designs online at HSN.com or www.AntthonyOriginals.com anytime 24/7. All of my designs come in petite, missy and women's sizes, so there is something here for every woman.
Saturday, July 23rd
6am – 7am
7am – 8am
1pm – 2pm
2pm – 3pm
8pm – 9pm
9pm – 10pm (Special Eydie Gorme Tribute Collection)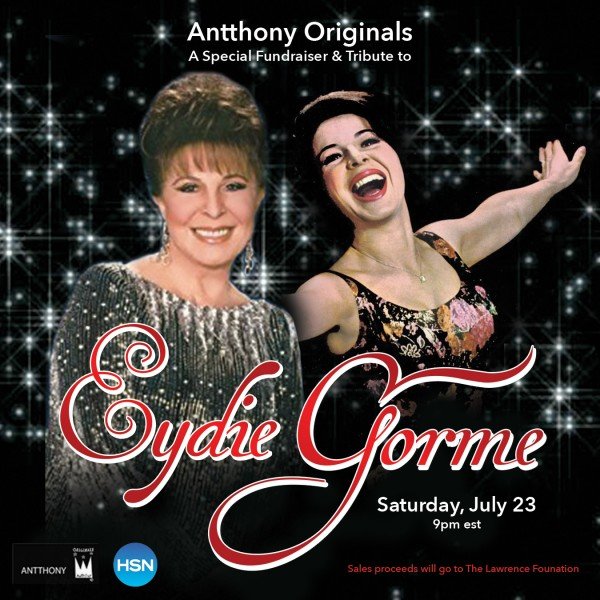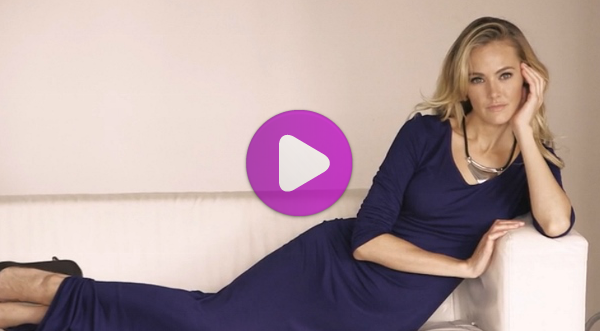 [really_simple_share]