It's that time of year, holiday party invites are going out – and we know that you ladies are invited to a multitude of events to celebrate the season. Last week, we talked about transitioning outfits from the office straight to the party with chic shoes and accessories – so this week – let's polish off your look with some holiday hair and make-up tips to make you sparkle!
LIPS
Lips are always a great place to start – and whether your party invite is for a black tie event or a casual party with friends, why not try something new this year. Obviously red for the holidays is always a festive choice – but instead of glossy red, try fashion-forward matte red for an ultra-modern pop of color. If you think red too cliché, go for a creamy deep berry or wine hue for a voluptuous bit of holiday magic. Whatever color you choose for your beautiful (and kissable) holiday lips, remember a bit of gloss draws attention – giving you that pretty pouty appeal and as a bonus makes your teeth look whiter and brighter, making your smile shimmer!
HAIR
Now onto your gorgeous shining locks! If time is at a premium and you are heading to one of your holiday celebrations straight from work – try adding a bit of glittering glamour to your hair. You could add a twinkling headband, a glittering clip, or try something completely different and use grandmother's stunning clip earrings or brooch in your hair for enchanting holiday flair. Modern hair deserves a modern twist, why not try a sexy side braid, a segmented ponytail or even a simple, low ponytail held in place with a dazzling bracelet or necklace from your collection. If you'd prefer to wear your hair down, add some luminous bold curls with your largest curling iron, finger comb and you're on your way. Bangs offer another alluring look, especially when side-swept and oh-so-sensuous!

EYES
Ah! Your amazing and beautiful eyes – the windows to your soul – let's make them even more captivating for the holidays. The smokey eye is still the go-to for glamour, but for the holidays why not create it with rich tones like plum, chocolate or navy. If you'd like to try something a bit more daring for the holidays, choose shimmering gold shadows with deep hued eyeliners – sapphire, charcoal, or plum. Want to go truly merry and bright, add some glitter to show off your exquisite eyes.

NAILS
We certainly want to polish off your look with glitzy nails for all those holiday happenings. How about a chic nude nail finished with a glittery topcoat for festive fingertips that work well with any look? If you want a hint more pop – go modern with your favorite winter nail color topped off with sparkling French manicure tips. Either choice will complete your tres chic holiday look!

These festive holiday style tips will help you put the final touches on your perfect look even if there is still some shopping to do, a few presents to wrap, and tree trimming and baking not yet complete. You'll be looking your celebratory best from the first fabulous party to the last with inspirations from Antthony Originals!
Join me this week as we kick off the Holiday Season with all the bright and beautiful Holiday looks at HSN! Yes, that's right – this is the week we can explore together and create your en vogue holiday style with the latest from Antthony Originals – The Holiday Collection. Shop with Antthony Live on HSN – Tuesday, November 18 at 3 AM, 4 AM, 1 PM and 6 PM and again on Thursday November 20 at both 6 AM and 2 PM. Of course the latest from Antthony is always available at www.AntthonyOriginals.com, where you can shop any time for your flawless holiday look!
Dear Ladies,
Let me be the first to wish you Happy Holidays! I know that the Holiday Season is still weeks away, but the excitement of my latest Holiday Collection certainly has me in a festive spirit. The latest collection offers a new twist – effortless dressing! Yes, that's right – a dream come true – natural, graceful and uncomplicated dressing. The Holiday Collection offers up all of the fashionable and en vogue pieces that you need to get you to the holidays and through the holidays beautifully. Each piece in the collection is designed, not for you to simply purchase more clothes, but for you to assemble your chic and stylish wardrobe. Each article in the Holiday Collection is created so that all pieces work seamlessly together, allowing you to mix and match to your heart's content. AM to PM dressing is no longer a stress-filled event, but now a pleasurable pursuit as Antthony delivers flattering style and grace for petite to full-figure. Join me on HSN Live and at www.AntthonyOriginals.com and uncover the latest in high fashion styles, from the brand new Holiday Collection, that fit and compliment, working together to build your ideal wardrobe.
Antthony Design Originals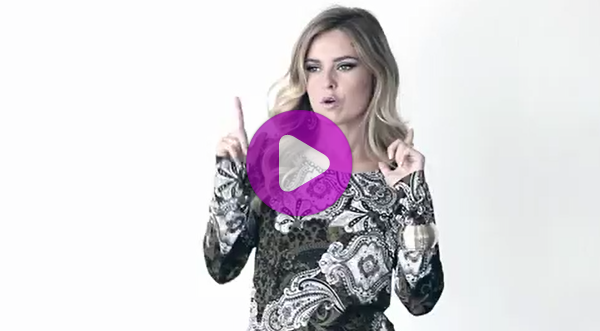 [really_simple_share]