Fall is officially around the corner, and one of the best ways to transition into the season is with a classic blazer! Blazer jackets are considered to be the most universal and practical piece of clothing because they can be perfectly combined with many other articles of clothing. Think about it, a suit jacket added to any outfit instantly changes the look, and classic tailoring looks especially harmonious with skirts, pants and dresses. Every woman should have at least one in her wardrobe, but that doesn't mean you have to spend a lot of money to look good.
FLASH BACK…

Originally, women's blazers were borrowed from the male wardrobe and were exclusively worn in business attires. Throughout the years they have evolved to become a fashion statement all their own.
In the 1980s, oversized, and just plain over-the-top fashions and colors were the cornerstone feature of the decade. Super-sized shoulder pads, vibrant hues and double-breasted "power suits" were all the rage.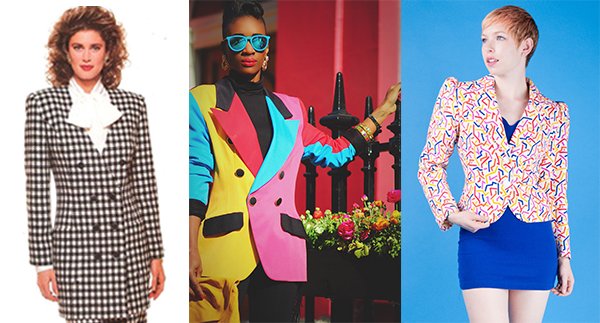 Blazers in the early 1990s evolved to encompass a looser fitting look and color became the enemy. The dominant style for the fashionably chic was to wear a longer length jacket over a skirt, leggings, jeans, tights or shorts. Military style blazers were also introduced during this transformative decade and now have a look all their own.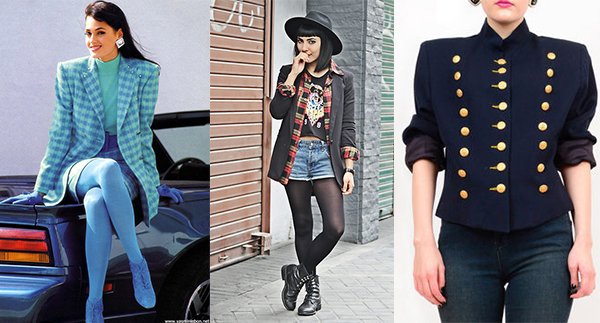 LOOKING FORWARD…

Forget the shoulder pads, the baggy tailoring and the icky corporate executive stiffness. Modern day blazers are designed to flatter a woman's body, are relaxed for comfort and boast less rigid shape. The new blazer styles and cuts offer a refreshing twist on the most classic piece ever. Welcome to the future!
Trends that include ruffles or fringe are always fun, but when looking for a wardrobe classic, try the Antthony Glyn Rose Jacket, which can be worn in day or night, professional or casual setting. Priced reasonably at $59.90, this is a staple piece that is both beautiful and budget-friendly.
If you gravitate to rich color styles, pair your blazer with matching bottoms and bright patterns. Don't be afraid of shaking things up! The Antthony Glynis Rose is a perfect contender to show off your fashion prowess while still looking putting together, and it comes in multiple colors for the bold fashionista.
The Antthony Heather Scota 3 of 4-piece Wardrober Tweed Print Jacket, Print Top, Pant and Skirt is a great example of how a tailored blazer can be layered over a basic work outfit. This sophisticated blazer is professional enough for any meeting or event.
Remember, a well-made blazer will make denim dressy, party dresses polished, and any woman's silhouette more ladylike. The Antthony Gillian Tavish Jacket and Dress Set with Zipper Detail is definitely the new power suit for a professional woman who wants to make a statement.
Bottom line, every woman needs a well-tailored blazer in her closet, but there is no need to break your budget. Shop Antthony designs online at HSN.com or www.AntthonyOriginals.com anytime 24/7. All of my designs come in petite, missy and women's sizes, so there is something here for every woman.
Upcoming Events:
Be sure to tune-in to HSN on Sunday, September 27th at 8am, 2pm and 3pm when I will share my best Scottish-inspired looks for the season. I look forward to sharing my designs during the live premiere of the Antthony Highlander World Expedition Fashion Collection!
Antthony's Highlander Collection Debut
Saturday, September 27th
8am-9am
2pm-3pm 3pm-4pm
Antthony's Today's Special
September 30th 2015
12am-1am 1am-2am 5am-6am 7am-8am 11am-12pm
4pm-5pm 5pm-6pm 10pm-11pm
All Times Are Eastern Standard
[really_simple_share]