Staying warm during the winter should be easy as there is such a large choice of coat styles to choose from. But, while women spend hours worrying about whether their jeans make their bottoms look big, or spend hours finding tops that won't make their arms look chubby, very few consider that the wrong coat can make you look larger than you are. No matter what you decide to wear to fight the bitter cold of winter, make sure you're looking fabulous – and not supersized. There are plenty of coats to flatter your curves.
Let's start with a quick tip: when you are shopping for a coat, wear the type of clothes that you normally wear when it's cold out. The coat needs to fit over your sweaters without binding. You should be able to bend over, raise your arms and move all around without pulling or creating bulges that will make you look heavier. The right fit makes all the difference in keeping you warm and keeping you stylish.
HERE ARE SOME COAT OPTIONS TO CONSIDER FOR THIS WINTER!
Down coats have been around forever, but let's face it, they can be hideous. Women often hide behind their utility, but there is nothing aesthetically pleasing about wearing a bloated tube. It is possible to find a down coat that is fashionable and doesn't make you look like the Stay Puft Marshmallow Man.
Look for coats that have smaller quilted patterning (instead of large square panes), cinch at the waist, have drawstrings that nip the waist, or better yet – ones that come with a belt. If you're going to wear it a crisp white with pretty accents and a tailored fit.
Check out Patagonia who designs their coats to emphasize the lines of a woman's body—and prevent the disappearance of the waist into goose-down oblivion.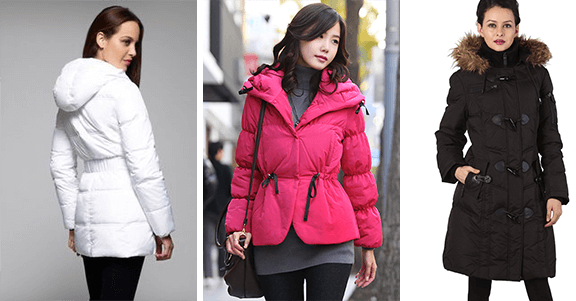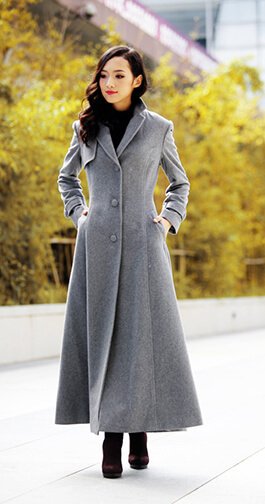 The trick to wearing the perfect winter coat is finding the right balance between style and function. Sure, looking slim in cozy winter coats can be a challenge, but it's not impossible. You can stay warm and look chic without having to bulk up.
For more formal wear, try a longer and tailored look which is in-style this winter. Think long lines and fabric with plenty of warmth, that still gives the impression that you have a figure underneath. This style is sophisticated and sexy for both day and evening and can be paired with dresses, pants or a suit underneath for an incredibly cozy and put together look.
Check out L.L. Bean or Macy's who sell coats will make you look two inches taller and a couple of pounds lighter, even with a sweater underneath.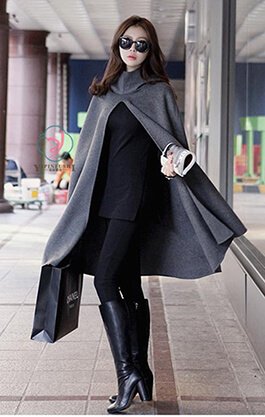 Elegant and trendy, a great wool Poncho will have you looking stylish without sacrificing comfort. It is not only warm, but also soft and can be worn to just about any event or on a daily basis with a great pair of boots.
If you live in the South where it gets cold, but not as arctic as the polar vortex in the North, this is a great alternative to consider. It works well with jeans or tights and is a great layering piece for going indoor and out.
Both Nordstrom and Lord & Taylor are good places to start your shopping. Add this to your wardrobe if only because you know you're going to get tired of your fall jackets and coats.

Get out your credit cards, ladies! The winter season is rapidly approaching and you want to be prepared to look your best.
UPCOMING EVENTS

LIVE ON QVCUK
Mark your calendar and tune-in to QVCUK on Tuesday, September 20th when I will share my latest collection live. The midnight hour is a special Today's Special you won't want to miss. Remember, you can shop Antthony designs online at QVCUK.com or www.AntthonyOriginals.com anytime 24/7. All of my designs come in petite, missy and women's sizes, so there is something here for every woman.
Tuesday, September 20th
12am – 1:00am (Today's Special)
11:00am – 12:00pm
4:00pm – 5:00pm
6:00pm – 7:00pm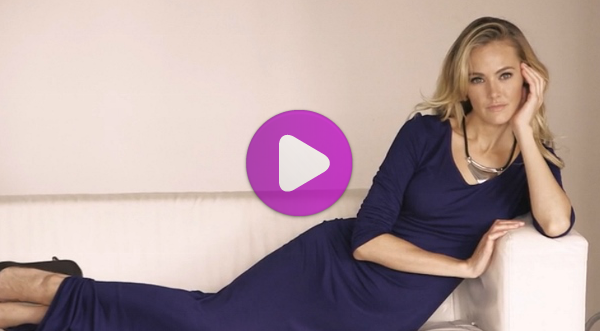 [really_simple_share]