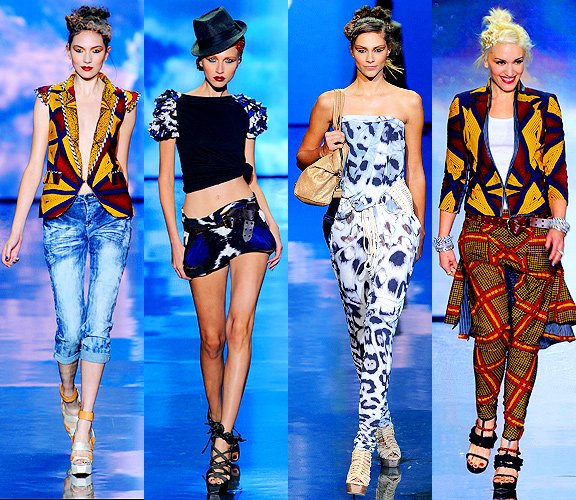 You have seen all of the celebrities do it, now you want to know exactly how to mix prints without looking like you are trying out for a part in the town's circus as a clown. It is not as difficult as it looks and after a few attempts, we bet that you will be an expert at creating the perfectly mixed print ensembles. There are only a few simple rules that you need to follow, especially when you are first starting off with mixing prints. Once you are hooked – we promise you will begin to experiment more and more.
Pick One Color

Before you try to decipher which prints can go together, you need to pick one color that will be the focus of your outfit. This color should be present in every piece that you wear; think of it as the glue that brings the entire outfit together. If you cannot bring together enough pieces that have the same color in them, look to the background of the prints and choose clothes that all have a white, gray or black background to make things seem a little more symmetrical.

Pick One Bold Print
When you decide to let loose and match patterns it is important to tame your wild side, just a tad. This does not mean that you need to go neutral by any means, but it does mean that you should pick one bold pattern to start and work around that piece. So go ahead and choose your leopard printed top or bright, floral skirt, using that as your basis to work around when picking the other pieces to finish your ensemble. The other pieces that you pick should then have a softer tone and much quieter print. It is best to pick only two patterns to mix into your outfit as well – sometimes three is just a crowd, don't you think?

Remember to Accessorize
When you are mixing prints, accessories are a key component of your outfit. Think of them as the piece that ties everything together. When you mix different prints on your top and bottom, you need a belt, clutch or oversized jewelry to bring it all together. Choose accessories that are solid in color and help to accentuate the color that both pieces have in common. You do not need to go overboard with your accessories, just choose one or two to tie things together and you will have a perfect mixed print outfit!
There you have it ladies – the perfect recipe for mixing prints. Now we want to see your creations! We want to see your latest ensemble concoctions on Facebook! Head on over and let us see you!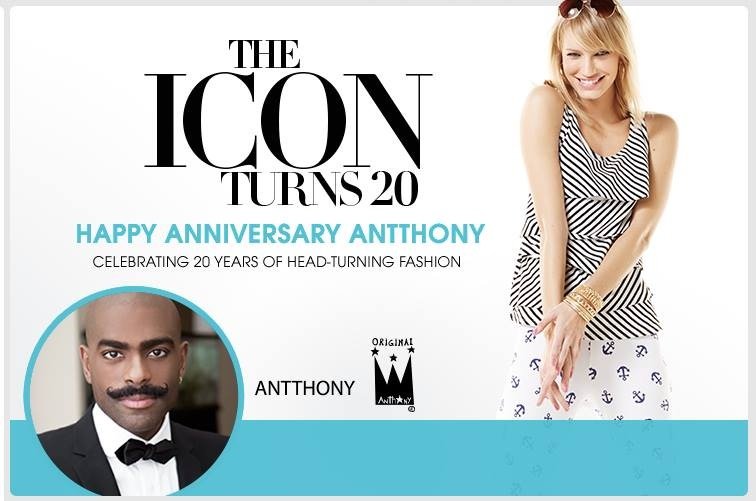 Fabulous Summer Style for Today's Ladies
Antthony Originals is your one-stop shop for the most exquisite summer line! Let loose with our exotic prints and have fun as you mix and match to make many different outfits! We know that you will love what you find in our HSN Antthony Originals Collection. Come on over and help us celebrate 20 years of incredible fashion!
HSN SHOW DATE:  SUNDAY JULY 20th 2014
2am – 3am | 3am  – 4am | 2pm – 3pm | 3pm – 4pm | 8pm – 9pm
All times are EST. Check your local cable guide for the channel that broadcasts HSN.
Dear Ladies,
I am so excited to introduce you to my City Chic Collection, which was inspired by metropolitan living, clean shapes, crisp colors and classic silhouettes. It is a contemporary collection that offers designer styles at affordable prices by a designer that you both know and trust. I know that you desire what you see on the runways and your favorite celebrities, whether you live in Paris, New York, or Los Angeles, and I am here to give it to you. My latest collection is meant to provide you with the silhouette that flatters your body the most, including the maxi dress. Come join me on HSN Live and on the internet at www.AntthonyOriginals.com, and see what the excitement is all about with my new City Chic Collection!
One Love,
Antthony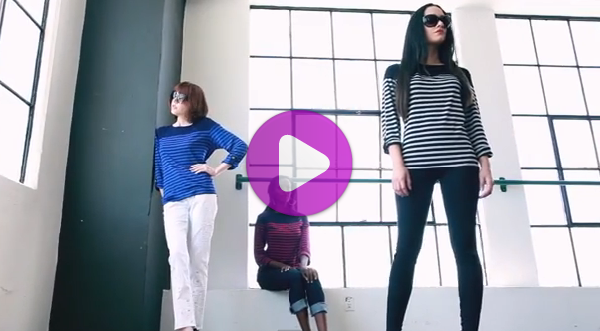 [really_simple_share]