Dresses this fall offer appealing styles for everyone – short, long, oversized, fitted, delicate and chic. Let's take a look at what's all the rage in fall dresses and while we are at it have a little peek at jackets, designed to perfectly top off your favorite dress styles. Be advised, as we begin, that femininity is once again en vogue!
We all know that dresses are often the simplest of style choices, one piece, worn effortlessly, and the tone is set for an evening out or a day at the office. This fall's offerings deliver the perfect style for every fashion choice – elegant to casual – and everything in between. Let's begin with sophisticated elegance. Sans embellishment and packed with chic classiness, the long flowing fabrics of fall drape beautifully to enhance your silhouette and present your most stunning self. The deep V is another feature at the height of fall's fashion dresses. The look is fitted and yet flowingly graceful and best of all easy to embellish with a pair of this season's statement earrings or a classic diamond necklace or pearls.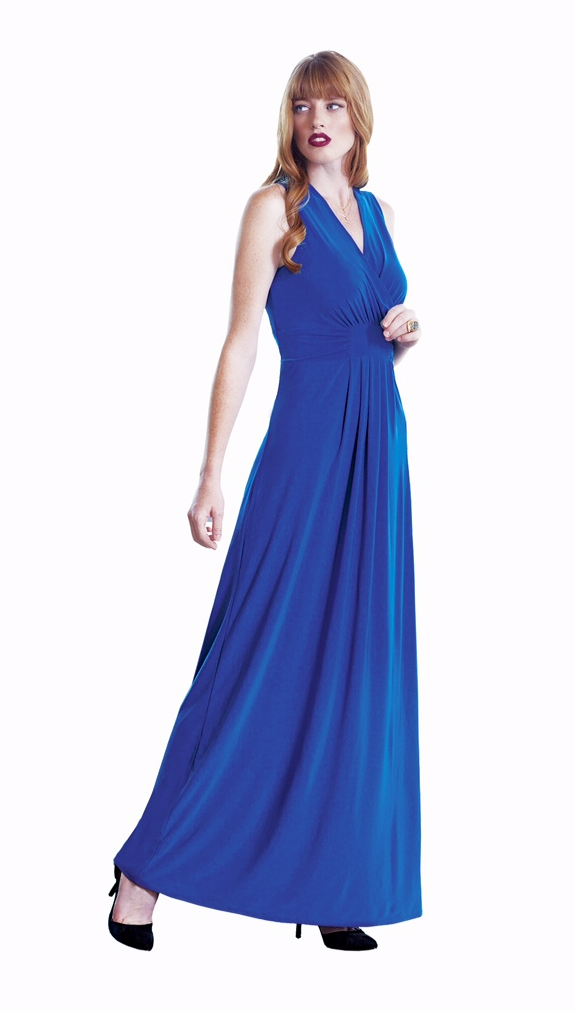 Next up are the season's bright and colorful prints. This season's prints delve into the diversity that includes the dream land of fairytales and natural animal prints amid vivid hues. The dresses are made of delicate swirling fabrics that allow for ease of movement and attractive wear-ability. The Antthony Originals animal print dress featured here is a faux wrap V-neck with a fitted and flattering silhouette gathered at the natural waist and showcasing leopard and tiger prints amongst this fall's ever-popular blues, purples and emeralds. The once upon a time fairytale dress is updated for modern couture and features many poetic notes – ruffles, laces, florals and feathers – simply romance. Round necklines are most often seen in these soft fairytale frocks along with long sleeves and asymmetrical hemlines where the only adornment needed is the intricate and tantalizing pattern.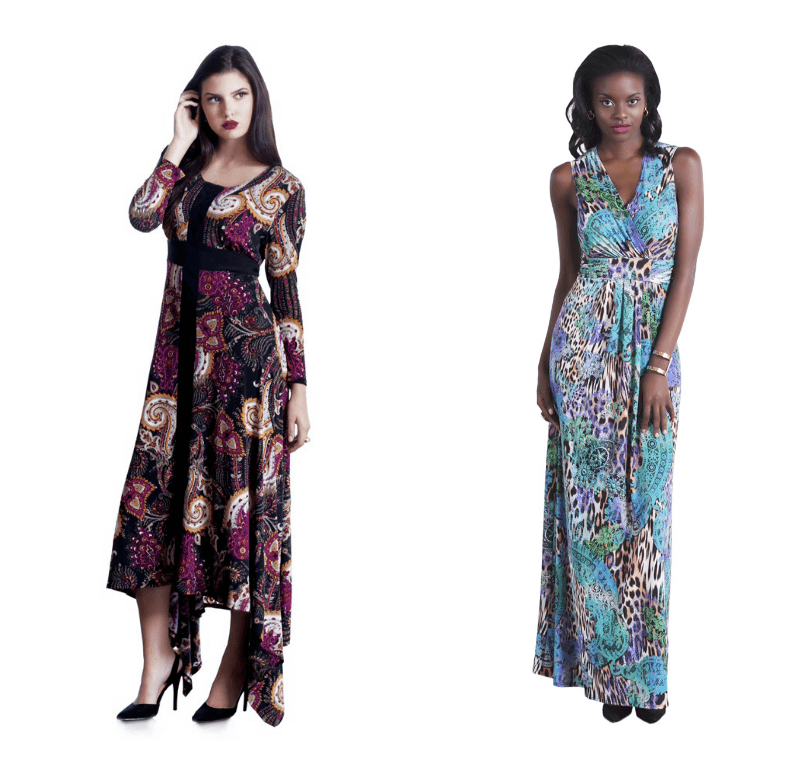 Last, but certainly not least, are the soft knits of Fall Fashion 2014. Knits were back on the runway for fall this year in intriguing combinations with diverse fabrics and distinctive graphic prints. The most unique of the fall knit dresses is the figure flattering A-line style in soft, lightweight knit that fits and flows with you as you move about the party or the office. This becoming style is perfect for day and night or day into night and the knits are ideal for fall's most fanciful and flighty weather. The long maxi is still all the go and a perfect fit for fall's cooler nights. Color-blocking, asymmetrics and monochromatics deliver slimming and smoothing compliments that make you always appear your fall fashion best!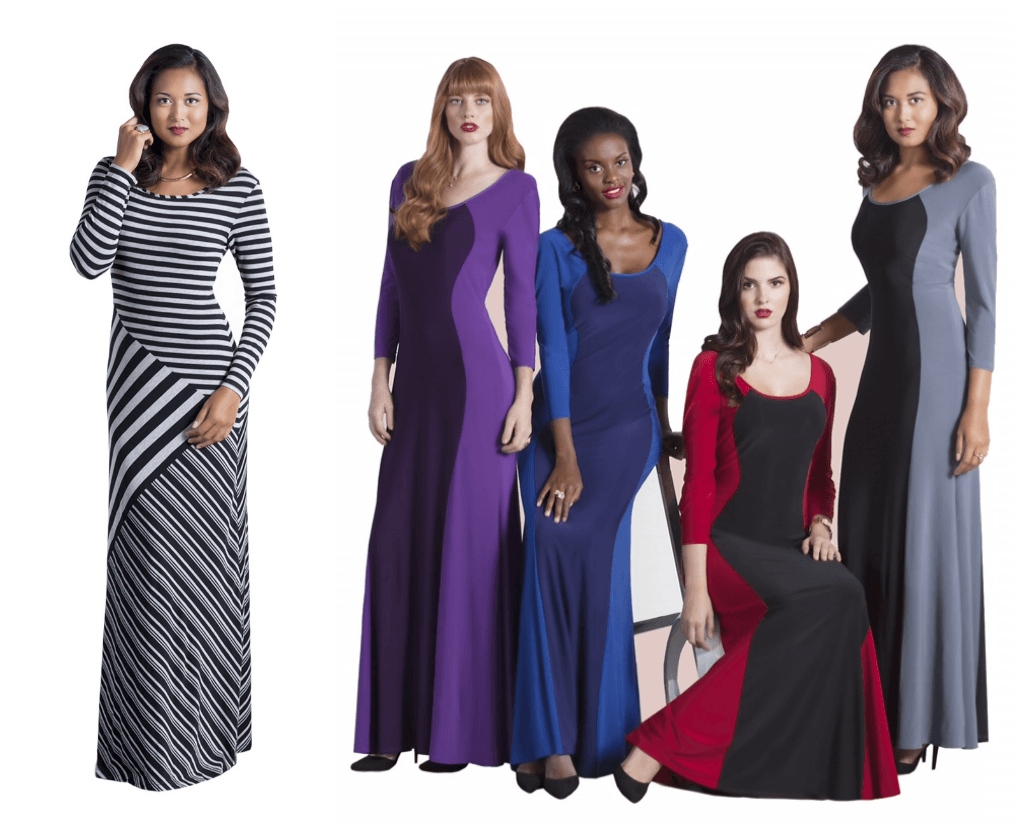 Fall fashion jackets this year take as many forms as the dresses they top – this year's include long and short styles, wrap-style and custom tailored, as well as asymmetrical, buttons, zips and snaps. Also among fall's jacket trends are leather, fur, and Sherpa, as well as shimmering golds and faux jewel embellishment. It's easy to see that you'll find the perfect topper for every impeccable dress in your fall wardrobe.
Many of the dress fashions dished this week are featured in Antthony's Metropolitan Style Collection and will be on the air showcased in fashion shows throughout the day and night on both September 27 and September 30! Of course, if you can't wait – stop by the Antthony Originals Shop right now and pick your picture-perfect fall fashion dress!
Dear Ladies,
I am thrilled to introduce my new collection – Metropolitan Style – to you! This latest collection is inspired by the cosmopolitan city of Milan, Italy – the city of tailors – whose fashion features the utmost quality coupled with simple chic elegance. The Metropolitan Style Collection follows in the path of Milan, delivering upscale designs with affordable prices. Each piece in the collection delivers clean lines with silhouettes to flatter your unique shape and style. You can be sure that no fashion conscious woman is left out of the Metropolitan Style Collection, which features complimentary styles for petites to full figures – Antthony has the ideal design for each of you beautiful ladies. Join me on HSN Live and at www.AntthonyOriginals.com and discover your latest runway style with the new Metropolitan Style Collection.
[really_simple_share]