We know that complicated hairstyles come along with stares and plenty of oohs and ahs, and as much as we love them; most women don't have time for that on a day to day basis! In today's busy world, women are business execs, mothers, daughters, sisters, friends, athletes, doctors, lawyers, teachers, and everything in between as well as every imaginable combination – they need a look to go with that sexy, beautiful strong persona! Let's face it you want to look your best – but in the shortest amount of time possible – after all you are a woman on the go.
Long Hair On the Go
Your long locks lend themselves to any number of easy hairstyles. A popular and super simple look is the classic Top Knot. Creating the look is easy – pull your hair into a ponytail and secure it, then backcomb your pony, wrapping your hair around the base and pinning it into place. You'll look super chic with this super fast style!
Another super quick hairstyle is a trouble-free, low side braid. Comb your hair over the shoulder and do a traditional braid loosely working your way around as you braid. Your low side braid will look great, shouting style and confidence to everyone you meet. The bonus – it'll stay put throughout your busy day.
A bun is a classy, no fail option for both long and medium length hair. Styled like the top knot, the bun begins with a ponytail,  with hair wrapped around and pinned. You can make your bun as neat or messy as you like, either way you'll look stylish, modern and fashionable. If you have a few extra minutes and want to take make it a bit more polished, simply braid your pony, wrap, and pin it into a striking braided bun.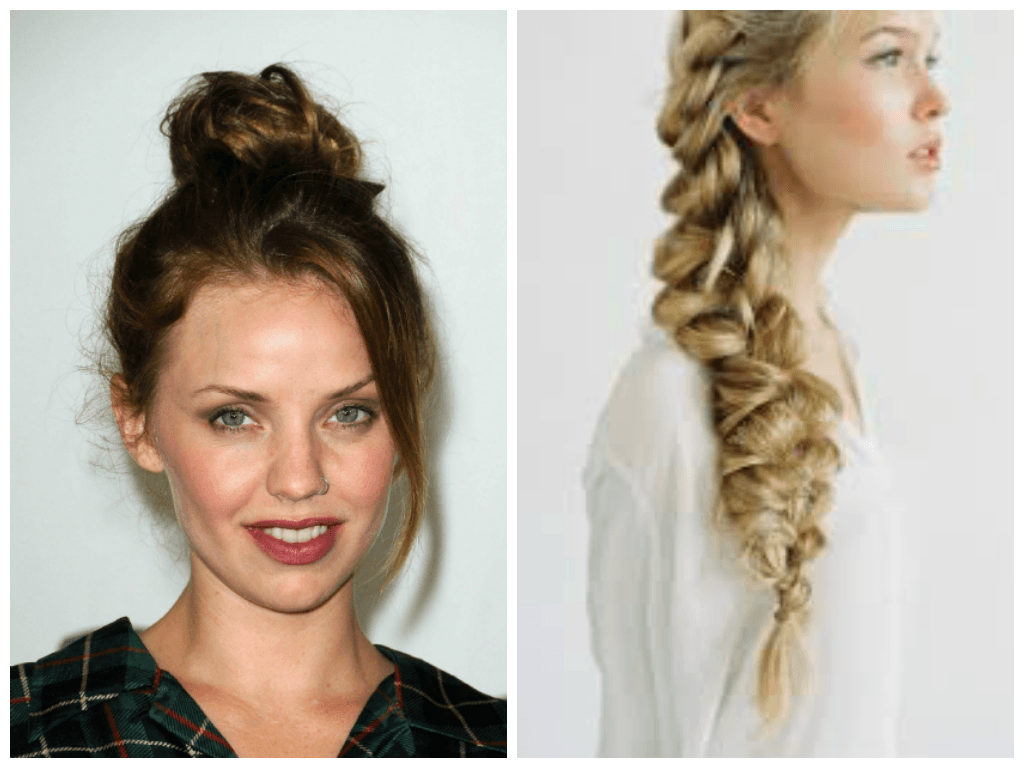 Medium Length Out and About
When your hair is medium length it sometimes feels like there is not enough of it to truly create a unique attractive on the go style. Other times it seems that there is just too much of it to get that sassy spirited look you want! What's a girl to do? Well, try these uncomplicated styles for a smart and classy alternative for your hair. A super easy style for textured hair is is the twist back. Simply take a section of hair on the side and twist it back, securing it with a Bobby pin – the perfect solution for those days when your hair seems to have a mind of its own and you really need to get going fast!
While a classic bun may seem hard to pull off with medium length hair – the messy bun is absolute perfection. Pull your hair back into a pony tail, pinning the loose hair around it until your bun is made. Yes, a few stands may be going their own way, but the look is intentional and smart!
The pouf is another easy one that can transition from the office to an evening out. Take the front section (or your bangs) and pull them straight back, adding a bit of Volumizing product, secure in place and Voila – a sleek elegant look!
Short and Sassy About Town
Short hair lends itself to easy styles naturally, but what happens when you want to change it up a bit? Well, there are a few things you can do to add a contemporary twist to your short hairstyle. Create your simply chic look by applying your favorite gel, putty or pomade. Now use your fingers, a thin-tooth comb or paddle brush, styling toward the back to fashion your own slick sleek look!
If your short hair has some natural curl or wave, embrace it by applying curl enhancer to your wet hair, and create your own natural style by finger combing out your curls. Let your curls and waves air dry for the perfect modern look.
If your hair is super short, like the ever popular and sweet pixie cut, you may want to opt for a bit more drama on some days. If so, mix in your gel or texturing cream, and then blow dry using your finger-comb to style your hair upward for fresh, beautiful style.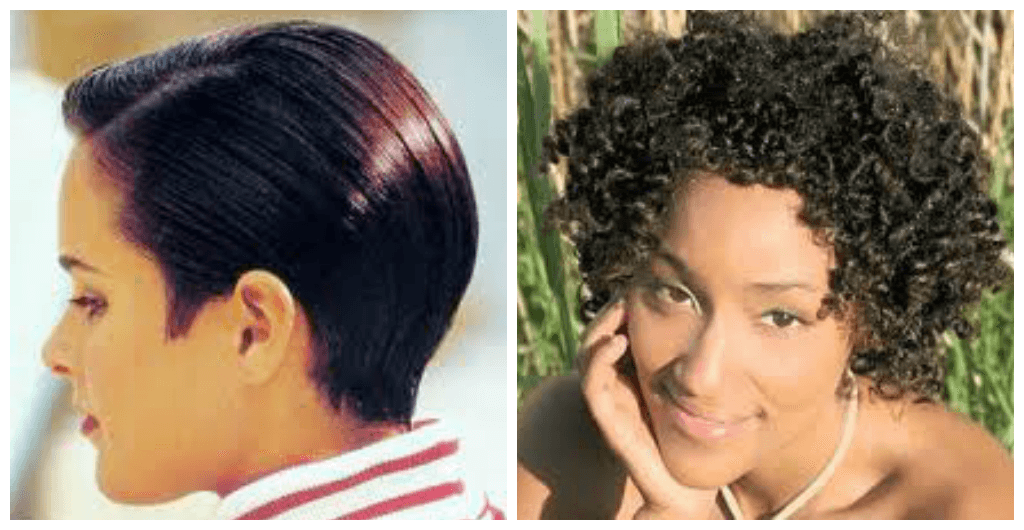 Your hair is now styled perfectly for your gorgeously stunning self, why not pair up your new look with your favorites from the City Chic Collection or any of the wonderful Antthony Originals and show us your best woman on the go fashion hair and exquisite style!
[really_simple_share]