Menswear-inspired clothing is as popular as ever and the truth be told – most women can wear the look successfully, looking chic and oh-so-feminine. This week we'll pay homage to the menswear-inspired looks of the iconic Diane Keaton's ever cool style. Keaton has a look that is timeless and unique while keeping her looking playfully couture.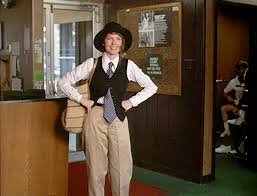 By Keaton's own admission, she loves garments with pockets; deep pockets to keep all her necessities stashed inside and easily reached – which could explain her love for suits, particularly pants and jackets. One of her favorite designers is the timeless Ralph Lauren and she adores adding pops of color in her accoutrements, which might even include a hat or gloves or both!
Keaton's style has been described as many things – from androgynous to tomboy – and yet no one can deny her unusually quirky, cool style. Ties, bowler hats, suits, turtlenecks and classic tortoise shell glasses add to her charm and undeniable femininity. How can you master the look and make it all your own is the question? Remember that in fashion – there is no distinctive line between masculine and feminine – though some items tend to lean to one side or the other. Let's consider for example the timeless and classic trench coat. Originally created by Burberry's for British army offices in the World War I, the trench quickly made its way into women's fashion with the help of Lauren Bacall and Audrey Hepburn. Today – it is a staple in both masculine and feminine wardrobes.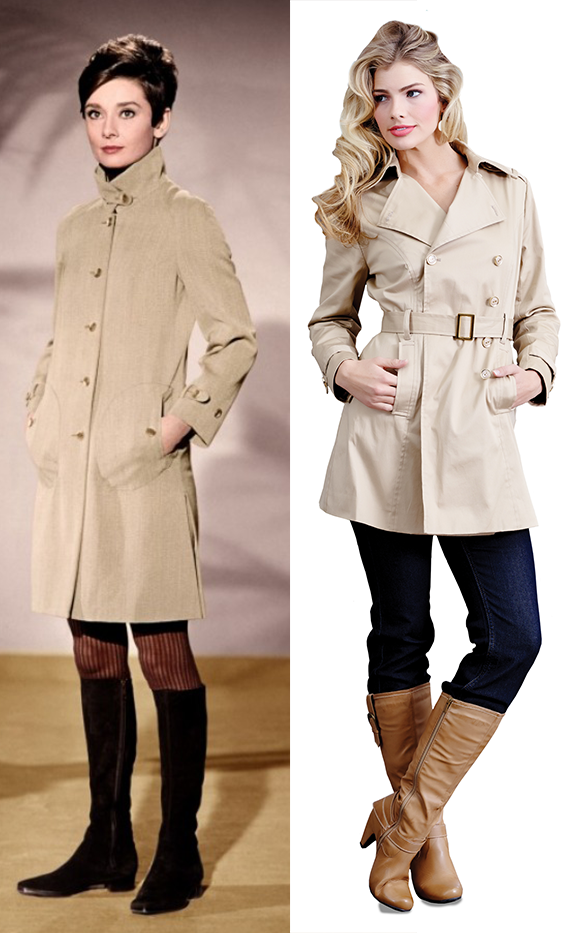 When beginning your journey into the cool style of menswear-inspired fashion, begin with a little and add as you go. Consider the fresh menswear styled button-down shirts, neckties, blazers, and even shoes like rugged boots and trendy sneakers – actual pieces from your best guy's wardrobe – your beau, your brother or your best friend. Add one piece at a time coupled with your favorite feminine pieces – skirts, florals, dresses, high heels – to mix with classic menswear. As you become more comfortable, add more menswear pieces to create your signature flirty and feminine menswear inspired look!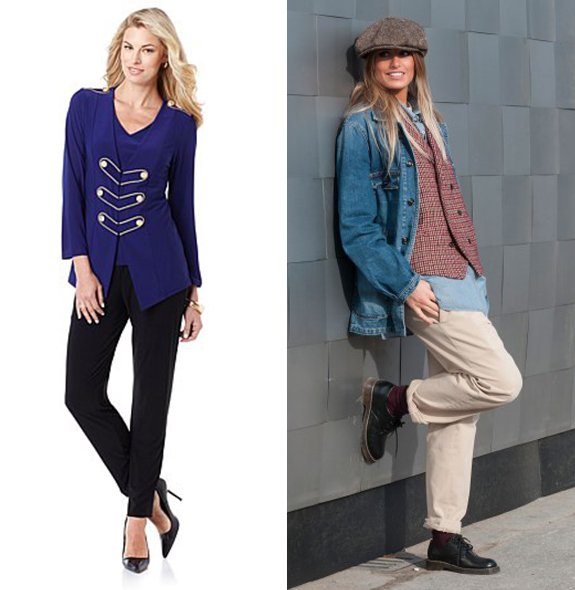 How about a tie to start? Don't tie it up tight like the guys, but loosen it and pair it with a button-down, some tailored menswear-inspired pants – then add your fashionista heels and a feminine jacket for a fresh new look. Maybe try your favorite jeans with a flowy, flowery chiffon blouse (totally en vogue right now) and top the ensemble off with a vintage bomber or denim jacket. Try an adorable dress and add a great hat bowler or fedora and some rugged boots – combat or cowboy. As you gain confidence in carrying off your newfound menswear inspired, yet feminine looks – go all the way to classic Diane Keaton cool style – try your hand at a suit with a bowler – then add some chunky jewelry and heels to complete the look.
Now that you've mastered the menswear-inspired styling – I want to see your new looks! Don't be shy, share your feminine menswear inspired looks while you shop online at www. AntthonyOriginals.com or on HSN live!
My dear ladies,
Spring comes breezily into our lives each year blooming with fresh fascinating color and such is the inspiration of the Antthony Design Originals Color My World Collection for Spring 2015. I want each of you to be enticed by the collection, shed those dreary winter time blues and take a walk on the colorful side of life – imaginative, artistic, innovative and beautifully chic! The delightfully blissful hues promise to bring the ideal complement to the hottest makeup and nail trends while perfectly harmonizing with your exquisite coloring – warm or cool. The Color My World Collection truly has something for everyone – from charming country to sophisticated city and every picturesque place in between – you can find your exclusive stunning style among the alluring colors and fashionable styles. Each distinctive piece promises to delight and flatter your figure – petite to full-figure. As refreshing as a quintessential spring day, Color My World is sure to inspire you and your wardrobe all season long! Gather your friends and join me for the fun on HSN Live! or shop 24/7 with me at AntthonyOriginals.com. Tag Antthony Design Originals on Facebook and share your favorite Antthony fashion pictures and enter to win a $250 Antthony wardrobe!
Color My World,
Antthony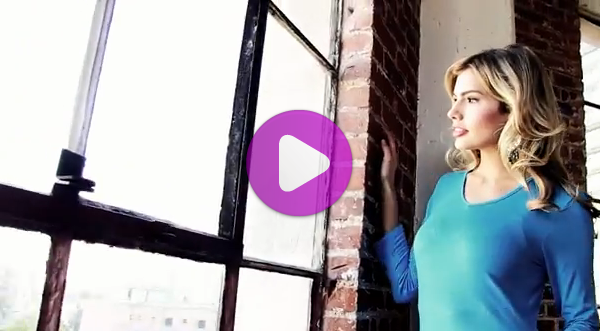 [really_simple_share]