Do you drool when you see the runway models take their strut on the catwalk, wishing that you could achieve the same look and confidence? Ladies, I'm going to let you in on a little secret; it is all in the art of the eyes and nails! Yes – the makeup is what takes any outfit from pretty to AMAZING. So, without further ado – let's get started!
A Dramatic Look
Are you looking for the perfect look of drama for a night out on the town? If that is the case, ladies, feast your eyes on the "cat eye." This is not your ordinary cat eye, this year it is about color and flair. Instead of drawing a straight line, create a "wing" appearance on your eyes and do not be shy with color – go bold ladies! Now for your nails – let's go dramatic. Of course, you will need, long, gorgeous nails (we won't tell if they are fake). Dress those nails in dramatic colors, including red, metallic or deep colored stripes.

A Refreshing Look
If you are looking for a style that will bring you from day to night without looking out of place, try the Whitewashed look. It gives you that sweet, fairytale look without looking boring or ordinary. The beauty of white eye shadow is that only a little is needed, too much will wash you out. A simple line over your lids with dramatic mascara or even false eyelashes will bring out the runway look in you with very little effort. Who knew it was so easy? Your nails should go along with the "less is more" theme and with this style, short or long is okay. Choose your nail color from the spring, pastel palettes and they will mesh beautifully with your new look.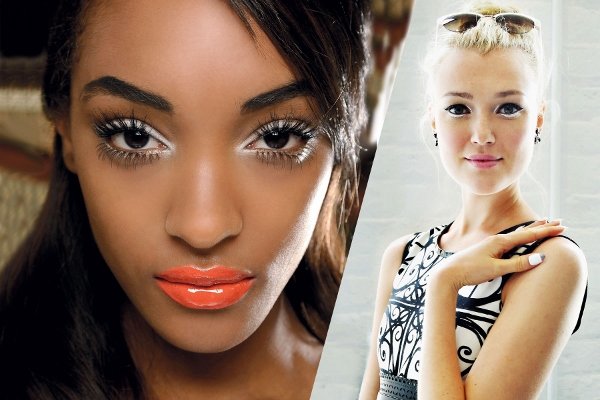 Putting it all Together
So now that you have two new ways to make your face and nails look as if you just stepped off of the runway, you need the outfits to go with them. Let's take an outfit, such as the "Trinity" Swiss Dot Blouse with your favorite skinny pants and stiletto heels first. When you combine this undeniably beautiful ensemble with the cat eye look, you will turn heads wherever you go, especially if you slip your hair up into a sexy updo and slip on long, beautiful earrings. Your image will be a duplicate of those on the runway this spring.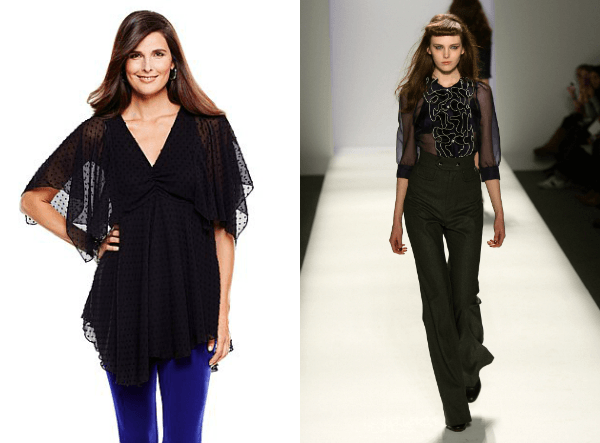 If you are vying to try the whitewash look, try the "Ocie" Wrap O-Ring Maxi Dress in black. The contrast between the whitewash eye makeup and the seductiveness of the dress will bring your look beyond runway model material. Wear it with a sleek hairstyle and simple dangling earrings and you have an outfit that will have heads turning everywhere you go.
So ladies, go ahead and give these two new makeup trends a try. Have fun with it and experiment with your nails – there are so many color options and styles to choose from this spring. Head on over to Facebook and let us know what you choose – we'd love to hear from you!
FABULOUSLY FUTURISTIC STYLE
Welcome to the past, present and future of style combined into one fabulously forward-thinking collection from Antthony. These retro-futuristic designs blend vintage shapes with modern texture and patterns for a warp-speed update to your wardrobe. All the time travel trends indicate these are the looks that you never knew you always wanted – until now!
We invite you to celebrate 20 years of great design by Antthony, by tuning into the upcoming HSN shows. Throughout the year they will be featuring special pricing on the most cutting-edge designs and showcasing the best deals of the season. So let tomorrow's styles be yours today when you log in to HSN.com and look for Anthony under the fashion tab, where you will see more looks than ever before. All designs fit women from size 4 to 26W. The future of style begins now!
[really_simple_share]