The fall is always filled with covetable clothing and if there is a golden rule for how to dress this season, it is to mix different materials and patterns. The texture trend is truly touchable and voluminous looks are all the rage using layers of fabric, without looking frumpy. From soft velour to peekaboo lace to ribbed knitwear, there is an array of styles for the modern woman to wear as the days get shorter and the nights become cooler.
SOFT COMFORT
Combine comfort and sophistication in the same outfit? Sign me up! Velour has become a popular fabric due to its smooth, soft, and seasonally appropriate texture. The Antthony Nessa Loche Velour Jog Set puts a modern and a stylish twist on this seasonal favorite. This jog set fits nicely into the colliding worlds of casual clothing and impeccable tailoring, for the "Athleisure" woman.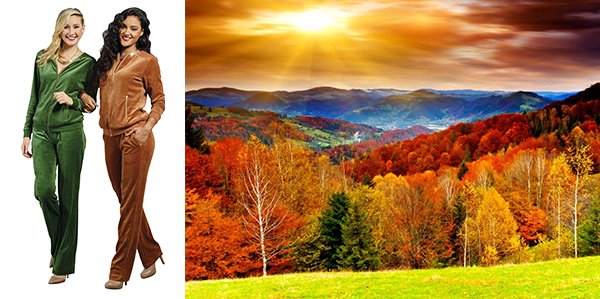 RIBBED KNITWEAR
This corrugated clothing is a wardrobe staple. The forgiving and comfy weave is ideal for the fall weather and for curvy figures. The Antthony Isobel Sweater Knit Top & Skirt are a great mix and match piece that can easily be dressed up for the office or for date night. Pair it with the Antthony Highlander Cable Knit Infinity Scarf and Beret Hat Set for a fashionable way to ward off the chill in the air.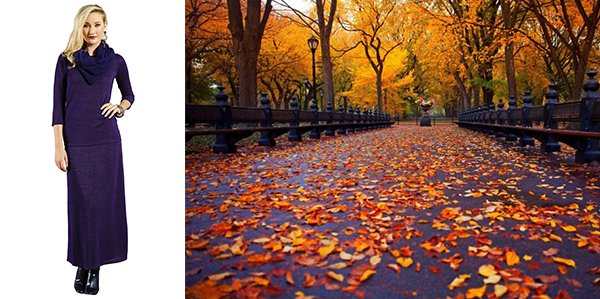 HINT OF LACE
This fall the fashion world is covered in lace, with little underneath. If you aren't ready for the full-blown exposure that comes with this trend, consider an outfit with lace elements, like the Antthony Sorcha Anne Crochet Lace Top and Skirt Set. It offers a suggestion of skin without the shock. The Antthony Lorna Mae Lace Detail Cardigan and Tank Set is another prime example of a feminine lace look without the full transparency.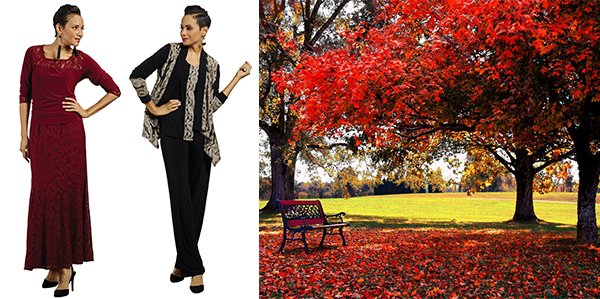 SHAKE IT UP
This fall give tried-and-true trends like ruffle and fringe a try. When mixed with a great denim skirt or a pair of leggings, you automatically have an outfit that stands out. Shake up the season and adorn the artful swish and swoosh of fringe wearing a fun top like the Antthony Aggie Lee Fringe Tunic. Or put on some sculptural (not princessy) flirty ruffles wearing the Antthony Esme Ruffle Top and Cardigan Set. Summer may be coming to a close, but that doesn't mean you have to ditch the fun.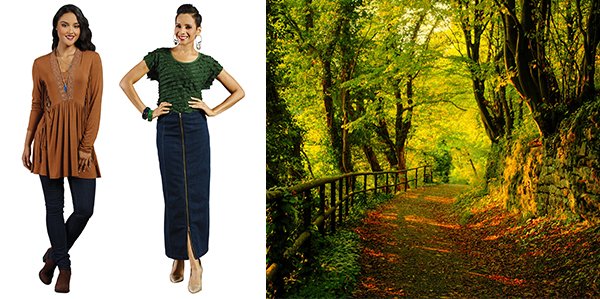 As the seasons change, be sure to wrap yourself in wonderful textures and styles perfect for fall and beyond. You can shop Antthony designs online at HSN.com or www.AntthonyOriginals.com anytime 24/7. All of my designs come in petite, missy and women's sizes, so there is something here for every woman.
Upcoming Events:
Be sure to tune-in to HSN on Sunday, September 27th at 8am, 2pm and 3pm when I will share my best Scottish-inspired looks for the season. I look forward to sharing my designs during the live premiere of the Antthony Highlander World Expedition Fashion Collection!
Antthony's Highlander Collection Debut
Saturday, September 27th
8am-9am
2pm-3pm 3pm-4pm
For a great deal, be sure to shop the Today's Special on Wednesday, September 30th when HSN will feature an Antthony design as their best value of the day. Shop smart and build your wardrobe for the change of season!
Antthony's Today's Special
September 30th 2015
12am-1am 1am-2am 5am-6am 7am-8am 11am-12pm
4pm-5pm 5pm-6pm 10pm-11pm
All Times Are Eastern Standard
[really_simple_share]