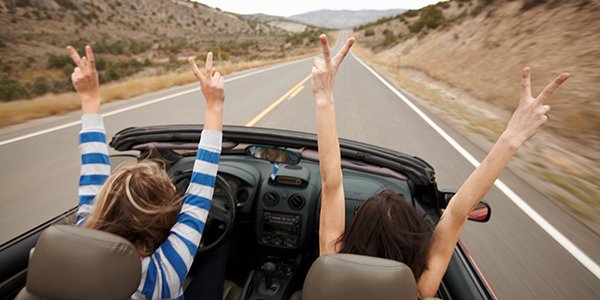 With a country as vast as the United States, adventurers have long found it romantic and alluring to pile in the car and spend a week or two exploring their homeland. National parks are a major draw, as are amusement parks, roadside attractions and scenic drives, but before you climb behind the wheel, here are some preparations you'll want to make sure you don't break the bank along the way.
HERE ARE 6 WAYS YOU CAN SAVE MONEY ON A CROSS-COUNTRY ROAD TRIP ACROSS AMERICA THIS SUMMER!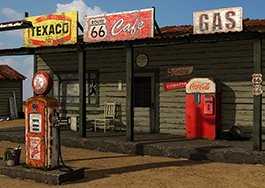 While gas prices are a lot lower than years past, filling up a dozen or more times is still a painful proposition for your wallet. You're not likely to get around this expense, so plan smart.
Websites and apps like GasBuddy help you map your route around gas stations where prices are the lowest. Its database is updated daily and lets you search by state or zip code to find specific stations with the cheapest gas.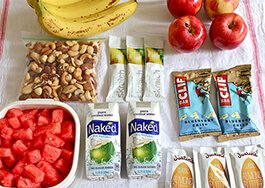 Snacks are an indispensable part of any real road trip. To save money on impulse buys, stock up before you hit the road. Take a mix up of some perennial favorites, like trail mix, fruit, and protein bars and bring a cooler with sandwich fixings that can be replenished at local grocery stores along the way.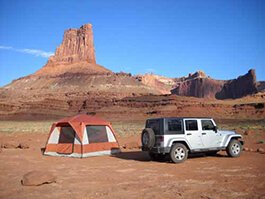 The U.S. offers some incredible and affordable overnight lodging options in every state. Camping is one of the cheapest options and guarantees you the most beautiful local surroundings.
If that's not your vibe, sign up for a rewards program with a hotel before your trip and plan to stay at the same one at each stop along the journey; you'll be able to rack up free nights, gift cards, and other perks.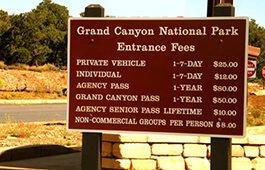 When you visit your first National Park, pick up an annual pass for $80 for access to all 59 national parks and any other recreation areas administered by the National Park Service. There's no need to order it in advance, but it will save you a lot in individual park entry fees.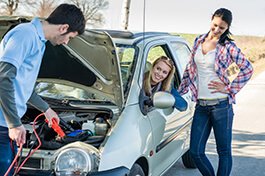 Sign up for AAA is a good idea before you leave. Not only will this auto club come to your rescue if you break down or get a flat, but being a AAA member can also score you discounts on everything from hotels to restaurants and local attractions.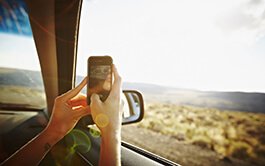 Don't risk expensive data roaming charges or loss of connection while on the road. Look into buying a local SIM card or register in advance with companies like TEP Wireless, that provides a personal, portable wireless router which connects to local networks or 3G as you move. And if all else fails, you can visit the nearest Starbucks to get your WiFi fix.
HERE ARE 5 QUICK TIPS TO MAKE SURE
YOU HAVE A SAFE AND FUN DRIVE!
Pack Light.
You're going to find an authentic Apache rug in New Mexico; an awesome mounted deer head in Texas; and a year's supply of syrup in Vermont. It will be such a bummer if your trunk is too full of suitcases to stow these finds.
Bring Some Cash.
Toll roads can pop up in the most bizarre of places, and their fares might be higher than you expect. Stock your center console with dollars and coin rolls so your mailbox won't overflow with fines from the Department of Transportation when you get home.
Follow Weird Billboards.
You know, the ones that say "Free Chocolate Samples This Way" and "Second-Friendliest Yarn Store in The Universe." These places aren't creepy; they're cool. And they are often gleeful small-town destinations never before seen by your big-city eyes.
Buy Water in Bulk.
Dehydration can be a very real threat if you're traveling during the summer. Always have extra water with you because you never know when you might decide that you want to go on an off-road hike or need it for other things along the route.
Ask a local where to eat.
Nine times out of ten, a local will lead you to a tastier, cheaper dinner with better ambiance than a guidebook could ever suggest. Find a local who looks like they know what's up, and ask the simple question.
HERE ARE 5 ICONIC PLACES TO VISIT ON YOUR WAY
FROM THE ATLANTIC TO THE PACIFIC!
Now that you see a road trip can be a fun, affordable way to see the country, it's time to take a look at some of the hottest places to visit along the way.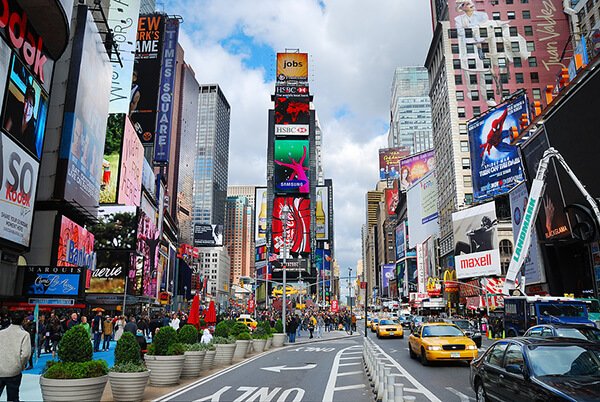 NEW YORK CITY
New York is an unabashed world city and for many, it's the world city. Home to skyscrapers, street food and subways, it is truly the city that never sleeps. You could spend a lifetime here and never run out of activities. Visit the Metropolitan Art Museum, walk through Central Park, catch a Broadway show or hop on a subway to explore another borough.
ST. LOUIS
Be sure to take some time to drive through the cotton-rich Mississippi Delta and continue along the foot of the Appalachians to the bayous towards St. Louis, Missouri. This area is especially memorable for the diversity of people and prevailing customs along with a wide range of accents and lingos. Visit the Gateway Arch for a breathtaking view of the city.
ROUTE 66
The quintessential American road trip typically includes an adventure on the remainders of the historic Route 66. While the whole route can be daunting, you should definitely include a shortened version to see some of the uniquely American roadside attractions.
THE GRAND CANYON
The American southwest is one of the classic road trip destinations. You've got National Parks, Wild West landscapes, Native American history and Route 66 roadside kitsch – all along the roads that crisscross the states of Nevada, Arizona, Utah, Colorado and New Mexico. The Grand Canyon will leave you filled with an omnipresent sense of awe that the world is so much bigger than our own little bubbles.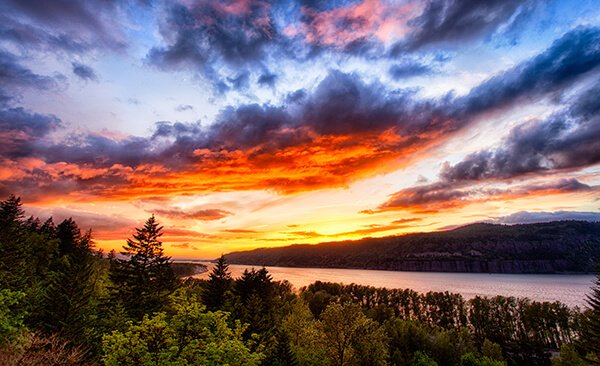 PACIFIC NORTHWEST
Hop on the 74-mile Columbia River Highway just outside of Portland, Oregon, and prepare to see stunning waterfalls, rivers, bridges, and mountains as your travel along the Columbia River Gorge. Take a break to look over the spectacular vistas from Multnomah Falls.
The great thing about doing a road trip is that you can see so much, but it's easy to overdo it and end up spending your whole time in the car. The GPS will usually take you the quickest, not the most interesting, route so be sure and get off the beaten path and see the less explored scenic routes and interesting stops along the way.
HERE ARE 4 THINGS TO PACK TO KEEP YOU STYLISH
AND COOL WHILE ON THE ROAD!
It can be a little difficult to stay stylish, especially when you are in a car for most of the day. In order to be comfortable and avoid embarrassment when getting out of the car for a stretch, try these tips.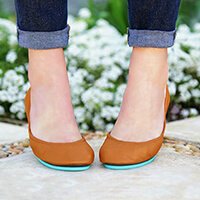 Since you will only be leaving your shotgun seat for a cup of coffee or food, there is no need to wear your sexy heels. Ballet flats feel like you're wearing socks and are great for slipping on and off at a pit stop. Plus you can fold them in half and stow them away in their own little travel bag. Great for road trips!
Opt for leggings instead of jeans or trousers. Hours in the car gives you license to wear leggings as pants—for the sake of comfort, of course. Or you can try a breezy maxi or midi skirt in a print pattern, which is always good for hiding wrinkles or spills.
Pair your relaxed skirt or leggins with a classic boatneck t-shirt or racer-back tank, and then add layers, like an unbuttoned chambray shirt, army jacket with a drawstring waist, or a bright hoodie or sweatshirt.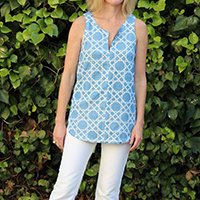 To avoid rinsing out clothes in the sink and wearing them every day, consider getting some clever reversible tanks, tunics and dresses from Los Angeles-based company FURTHERmade. They are the perfect thing to pack because they are all reversible, made with a whimsical vintage print on one side and a solid color on the other. It's literally two garments in one!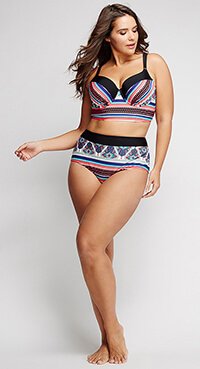 Don't forget a bathing suit! You never know when you might find natural warm springs or need a refreshing dip in the ocean. Even when you think you won't need one, you always do. It's small enough to always have on hand, so why not?
You are all set to grab your best gal or guy friend and hit the roads this summer to see first-hand why its called America the beautiful! Be safe, have fun and share some of your favorite parts of your road trip!
UPCOMING EVENTS
Antthony Design Originals clothing has partnered with QVCUK, to bring a unique collection of ready-to-wear garments to shoppers across the globe. This line of clothing is designed to maintain affordability and showcase my latest designs where simplicity is key and usability is paramount.
Be sure to tune-in on Friday, June 24th at midnight for my exclusive QVCUK Today's Special. It is my second one of the year and is perfect for this time of year!
You can also shop Antthony designs online at QVCUK.com or www.AntthonyOriginals.com anytime 24/7. All of my designs come in petite, missy and women's sizes, so there is something here for every woman. I look forward to shopping with you.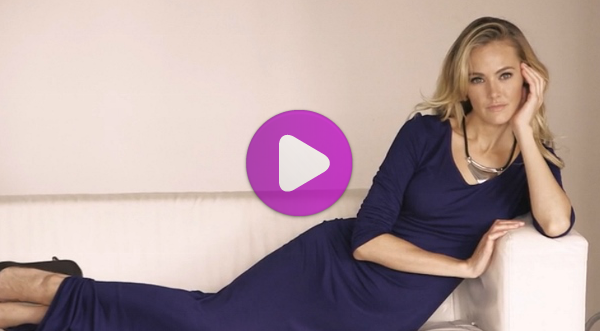 [really_simple_share]