Summer is here and with it comes, the sometimes dreaded, bathing suit season!  Don't let dread follow the sun's warming rays by reading on and finding the best suit for your shape.
If you fall into the large busted category keep in mind that underwire is key!  If you want to go in a different supportive direction look for adjustable straps, boning and seamed cups which will all give you additional oomph! Don't be afraid of the bikini, as the band around your back can provide additional support.  Make sure to avoid skimpy styles like triangle tops that don't have much structure.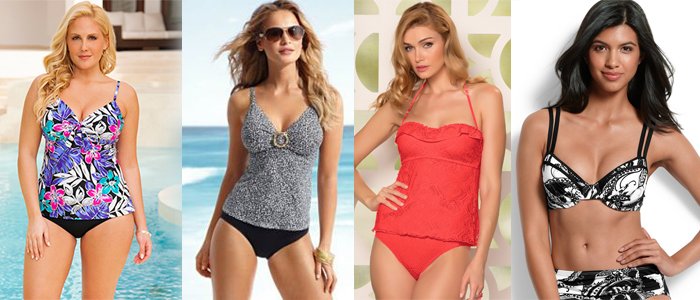 Ladies with a straight figure are usually looking to up the ante of their womanly curves!  Suits with 3D details, such as ruffles, rings, shirring and padding can bring out all of your natural curves in a way you've never imagined! Specifically, bottoms with these added details call attention to the hips and create the illusion of wider hips. Take care to avoid suits with vertical stripes or ones that lack a pattern or any embellishments.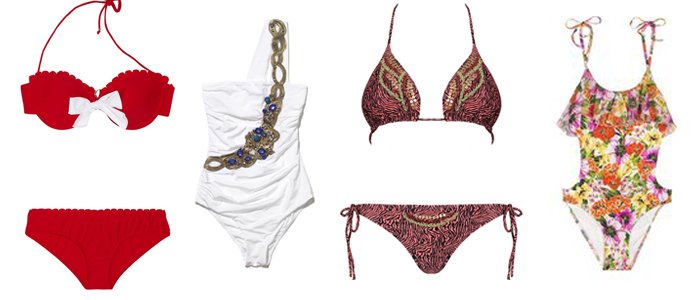 If you were blessed with those female curves in the shape of full hips and thighs details above the waist, details such as patterns, colors or jewelry serve to draw the eye up.  A skirted bottom is the perfect addition to a suit for your shape as it helps to soften the hips and even out some of your curves. Avoid boy shorts and bottoms with embellishments to flaunt your perfect shape.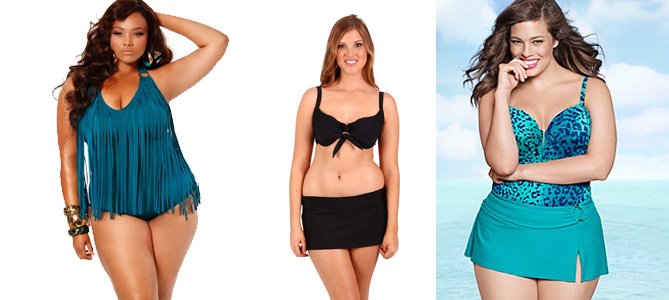 Pesky midsections are no match for this summer's bathing attire.  Suit up with confidence in an A-line tankini which comes complete with ruched fabric or control panels for a slimming effect. And don't think bikini's are out of the question, just make sure to choose one with a high-waistband that is shirred or folded to provide more coverage.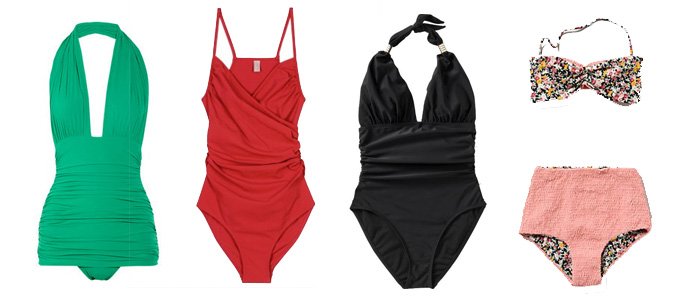 [really_simple_share]