Oh, summer. It's so easy to forget those long, sweltering, "are you sure the air conditioner doesn't get any colder?" nights as soon as fall starts to make its presence known, isn't it?
Sure, you could spend the next few weeks bemoaning the loss of summer as fall arrives… OR you could take our advice for creating a perfect fall wardrobe and sashay into the new season in style.
Your choice.
There Is No Such Thing as "Too Many Cardigans"
In the fall, layers are your friend. Your BEST friend, even. Cardigans combat everything from a chilly office to a crisp, frosty morning, and there couldn't be a wider variety of styles, fabrics and fabric weights to choose from. A simple, solid-colored cardigan pairs with any pattern in your closet, and it looks especially pretty with a skinny belt at the natural waist for shape. If there's a summer dress you adore and aren't quite ready to put away yet for the season… layer a cardigan over the top! Play around with sleeve length, too; three-quarter (just below the elbow) is a nice change of pace from classic long sleeve, and you can add a cuffed shirt underneath for a great pop of texture.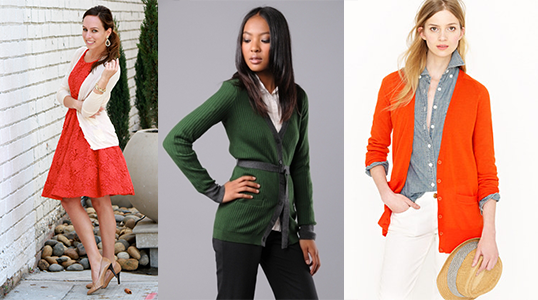 … or "Too Many Boots"
The perfect fall wardrobe leaves ample room for boots; a.k.a., the unofficial footwear of crunchy-leaves-all-over-the-sidewalk season. For maximum style mileage, we recommend filling up with a classic pair of booties (these usually hit about ankle height, and come in flat, wedge and even heeled options); a can't-go-wrong pair of knee-high boots (especially great with leggings and skinny jeans); and over-the-knee boots, which are so much more versatile than you'd think. Mix up your color choices, too! We love a good brown leather (or faux leather) boot as much as the next boot-lover, but it's great to work in a pair of black, grey or even cowboy-style boots, too!


Save Some Space to Test Out a Trend

While we don't recommend rushing out to buy every single trendy piece in stores this fall, we DO think it's worth it to try out a sampling of them. You just never know; your new favorite color or style you wouldn't have dreamed of trying could be waiting to knock you off your feet! As dictated by the runways, oxblood—a gorgeous shade of burgundy—and emerald are two of the hues taking the fashion world by storm this fall. Another trend we didn't see coming? Western-infused style! From Aztec prints, to subtle touches inspired by the wild wild west, there's definitely a smattering of quirky yee-haw" infused into a lot of pieces this season… and we're loving it.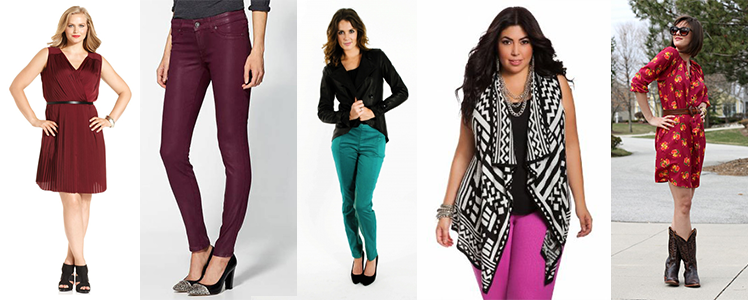 [really_simple_share]