Summer is the time of year for barbecues, music festivals, hot pants, and magazines yelling for women to get ready for "bikini season." If you are a plus-sized woman, summer brings a whole new set of challenges with it. What should you wear in such hot temperatures? How do you stay cool but not show off every lump and bump?
First of all, embrace the body you have. You are beautiful and unique; so don't hide that behind thick layers of clothing. Get on with finding suitable attire for these hot months. Being overweight doesn't mean you can't look fabulous! All it takes is a little know-how and a healthy dose of confidence. Looking good is not about the number on your clothing tags, but about dressing yourself in a way that makes you feel comfortable and shows off your features. It's time to use fashion to make the most of your curves.
HERE ARE 5 TIPS FOR PLUS-SIZED WOMEN TO LOOK
HOT AND STAY COOL!
Wear ruched or gathered fabric on areas you want to make look smaller. For instance, you might see a one-piece swimsuit with ruched panels over the belly. Give it a try and see how it flatters your figure.

You don't want to walk around in head-to-toe black and navy blue from June to August. Wear splashes of color and small patterns, which are ideal for the season. Floral, polka dots, and color blocking are all great options.

If you are an avid exerciser or overweight you may suffer with chaffing. Talcum powder works great to keep you feeling dry and comfortable without adding extra layers of undergarments to keep your skin from rubbing raw.

Don't be afraid to bare your arms. Too many women allow restrictive social norms shame them into dressing in clothing that makes them feel hot and miserable. Set those arms free!

No matter your weight, be sure to consider your shape and size when dressing. The time of year should be no exception. Wear clothes that fit and that flatter your body shape and you will already be a step ahead.
Nothing feels as uncomfortable as wearing your hair down when it's hot. There are some supercool styles that'll get your hair off your face and out of the way.
HERE ARE 5 HAIR STYLES TO TRY OUT THIS SUMMER!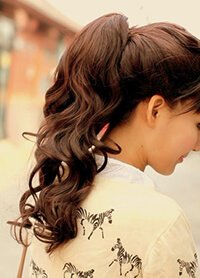 Fight frizz like a warrior princess, or a model: Brush gelled hair back into a high ponytail and wrap a section around the base of the elastic. This is an easy, cool and stylish look that is ideal for day or night!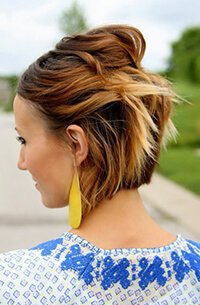 Skip your morning shampoo-and-blowout routine on extra-hot mornings and just hit the roots with texture spray, tease a bit and pull the front sections loosely back. It has a messy look that is casual enough for work or play!
For a cooler look with barely any extra effort, French braid for two stitches, then switch to the classic three-strand the rest of the way down. This is a very modern look that will keep your hair off your face. This look can also be casual or dressed up depending on the occasion.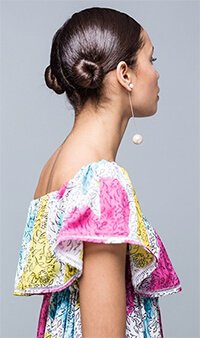 A severe side part, sleek finish, and low profile make for ultra-easy modern double buns. This is a fun look that will give you a youthful feel and doesn't require any hot hair dryers. It is a quick hairstyle for mornings when you need a bit more time in bed before hitting the beach.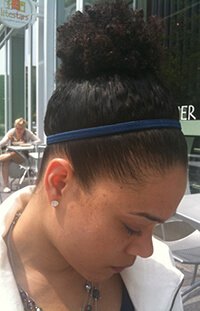 A headband is an easy way to dress up a casual bun. There are so many options that you can go from day to night, just by swapping out your accessories. You will see this look on celebrities, models and the women at the office. Grab some headbands and have fun with it!
For more no heat style options, click here.
Upcoming Events
LIVE ON QVCUK!
Be sure to tune-in on Friday, June 24th at midnight for my exclusive QVCUK Today's Special. It is my second one of the year and is perfect for this time of year! You can also shop Antthony designs online at QVCUK.com.

LIVE ON HSN
Mark your calendar and tune-in to HSN on Saturday, July 23rd when I will share my latest collection live. Remember, you can shop Antthony designs online at HSN.com or www.AntthonyOriginals.com anytime 24/7. All of my designs come in petite, missy and women's sizes, so there is something here for every woman.
Saturday, July 23rd
6am – 7am
7am – 8am
1pm – 2pm
2pm – 3pm
8pm – 9pm
9pm – 10pm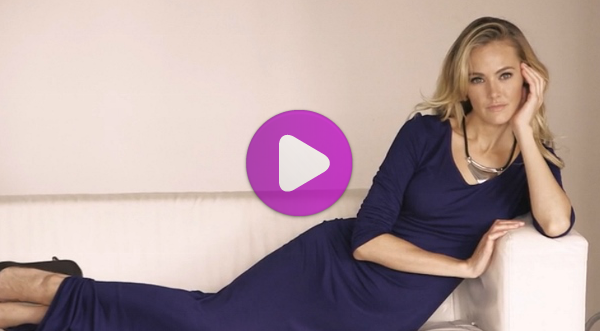 [really_simple_share]