December is here and so is the time for Holiday shopping! Who do you find is the most difficult person to buy for on your gift-giving list?  It may be Aunt Mary who seems to have everything, or cousin Billy, whose only hobbies are video games and beer or even your BFF, who buys the latest trends the moment they hit the store. Yes, we all have those family members and friends who are tough to buy for; but sometimes the man in your life is the most challenging to gift of all! What if this year, you try a new approach to gifting your guy by giving him the gift of style? That's right – this week, we're going to look at the must have wardrobe trends for your man and give you all sorts of idyllic gift choices along the way!
The Essential White Shirt
There is nothing better in your man's closet (and yours too for that matter) than a crisp and classic white shirt. Perfectly suited to formal wear or casual occasions, the timeless white shirt works with dress trousers, khakis or a favorite pair of jeans and looks vogue with any color selection. Your man can wear it traditionally with his blazer (up next) or he can roll up the sleeves and pair it with his favorite seasonal shorts. When buying this wardrobe essential for your man – be sure you are attentive to fit and fabric (only the best quality for your guy) as well as length – after all he may want to tuck it in with his trousers or wear it untucked with his jeans.
The Classic Blazer
If your man is only going to have one blazer, you'll want to choose a well-fitting, high quality one in navy, black or gray. The traditional blazer makes for the ideal pairing with jeans, khakis or trousers and if the right fabric is chosen; your guy can wear it all year long. If you go with gray, choose a deep gray tone as darker hues are most appropriate for more formal events and still look great with a pair of jeans and of course – the essential white shirt!
The Indispensable Jeans
When choosing jeans for your man, he will have to try them on to find the perfect pair to fit and flatter (just like you do). There is no getting around the fitting room when searching for the ideal pair of blue jeans! The best choices for most body types are slim cut (not skinny) and somewhat fitted (not so tight they are uncomfortable and not so loose they are baggy). Classic blue is the optimal color choice and can be flawlessly paired with dress shirts, T-shirts and the classic blazer and finished with lace-ups, boots or Italian leather loafers.
The Fundamental Khakis
Khaki Trousers (aka Khakis or Chinos) are a casual and elemental wardrobe mainstay. Khakis are comfortable, versatile and stylish – but only when they fit well (as with his jeans, not skinny and not baggy). When choosing Khaki trousers for your man, you want to choose classic khaki tones in timeless styling knowing that he can dress them up or down for the occasion. Traditional style khakis can be paired with the classic white shirt or shirts of virtually any hue, pattern or stripe; worn with a blazer or without and always look in fashion.
The holiday shopping season is upon us and now you have the idyllic and essential choices for gifting  the man in your life with timeless style. While shopping, traveling and enjoying the holidays with family and friends, stop by www.AntthonyOriginals.com and select something chic and unique for yourself this holiday season!
Dear Ladies,
Let me be the first to wish you Happy Holidays! I know that the Holiday Season is still weeks away, but the excitement of my latest Holiday Collection certainly has me in a festive spirit.  The latest collection offers a new twist – effortless dressing!  Yes, that's right – a dream come true – natural, graceful and uncomplicated dressing. The Holiday Collection offers up all of the fashionable and en vogue pieces that you need to get you to the holidays and through the holidays beautifully. Each piece in the collection is designed, not for you to simply purchase more clothes, but for you to assemble your chic and stylish wardrobe. Each article in the Holiday Collection is created so that all pieces work seamlessly together, allowing you to mix and match to your heart's content. AM to PM dressing is no longer a stress-filled event, but now a pleasurable pursuit as Antthony delivers flattering style and grace for petite to full-figure. Join me on HSN Live and at www.AntthonyOriginals.com and uncover the latest in high fashion styles, from the brand new Holiday Collection, that fit and compliment, working together to build your ideal wardrobe.
Antthony Design Originals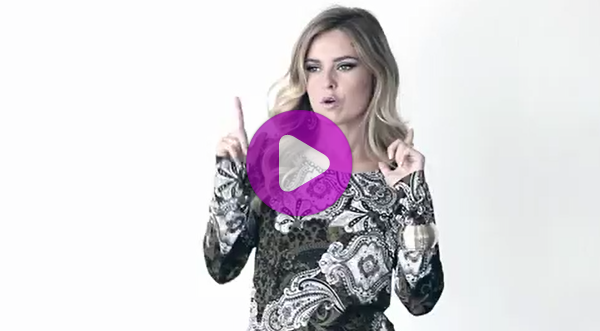 [really_simple_share]