Spring is fast approaching and with its arrival, spring fever is about to rapidly spread among us! With spring fever comes the dream of travel to exotic places, but what if your budget won't allow a glamorous luxury get-away? This week, I want to let you in on a little secret – there are exotic destinations you will adore that are affordable too! Here are four smart, budget-friendly colorfully exotic locations that await your arrival.
Thailand sets the tone on our exotic exploration, with its striking beauty and intriguing mystery. Visit the tropical beaches for breathtaking views, diving, sailing and snorkeling. Explore bustling Bangkok, golden Buddhist temples or step back in time amid the picturesque historic ruins. While in Thailand, ride an elephant, get up close and personal with a tiger or shop the floating markets. Your choice of affordable accommodations ranges from a beachy bungalow ($20 a night), resort with pool and day spa ($80 per night) to a luxury five-star Bangkok hotel ($250 nightly).
Looking for a tropical oasis, well look no further than Roatan Island. Home to the world's second largest coral reef, Roatan is the perfect destination for diving and snorkeling (and many other water sports). Rooms on the island offer a wide range of pricing from $10 to $200 making it the perfect fit for virtually any budget. A hop over to mainland Honduras and you'll find incredible Mayan ruins and amazing national parks to explore.
Imagine a delicious meal for $5 or a hotel room for $80 or less in an exceptional location. You'd want to go right away, wouldn't you? It's just what you can expect in the intriguing land of Peru featuring the South American rift at twice the depth of the Grand Canyon, the mysterious ruins of Machu Picchu and colorful beaches for exhilarating surfing. Not to miss while in Peru are wonderful opportunities outdoor adventures like hiking the Andes and trekking throught the Amazon but also getting a bird's eye view of the Nazca lines and exploring the beautiful city of Cuzco.
Finally, our budget friendly world tour takes us to sensational Indonesia in Southeast Asia. The fourth most populated nation in the world is diverse and beautiful. On top of that, it is an amazing travel bargain that features incredible snorkeling, the opportunity to visit active volcanoes, explore lively city living or immerse yourself in extraordinary cultural experiences. Hotel rooms average $20 a night (many even include breakfast) and a spa massage will cost you only $8. Exploring Indonesia is also affordable with daily motor scooter rentals at only $10 and first class train fare at $25. Enjoy!
Are you ready to start packing? Or at least planning your next getaway? The best place to start is by getting your spring wardrobe ready to go – join me at www.AntthonyOriginals.com or Live on HSN and let's put together your globe-trotting essentials for the exotic and affordable locales that await you!
ANTTHONY LIVE ON HSN MARCH 28TH!
7am – 8am | 8am – 9am
2pm – 3pm | 3pm – 4pm
US Eastern Standard Time
My dear ladies,
Spring comes breezily into our lives each year blooming with fresh fascinating color and such is the inspiration of the Antthony Design Originals Color My World Collection for Spring 2015. I want each of you to be enticed by the collection, shed those dreary winter time blues and take a walk on the colorful side of life – imaginative, artistic, innovative and beautifully chic! The delightfully blissful hues promise to bring the ideal complement to the hottest makeup and nail trends while perfectly harmonizing with your exquisite coloring – warm or cool. The Color My World Collection truly has something for everyone – from charming country to sophisticated city and every picturesque place in between – you can find your exclusive stunning style among the alluring colors and fashionable styles. Each distinctive piece promises to delight and flatter your figure – petite to full-figure. As refreshing as a quintessential spring day, Color My World is sure to inspire you and your wardrobe all season long! Gather your friends and join me for the fun on HSN Live! or shop 24/7 with me at AntthonyOriginals.com. Tag Antthony Design Originals on Facebook and share your favorite Antthony fashion pictures and enter to win a $250 Antthony wardrobe!
Color My World,
Antthony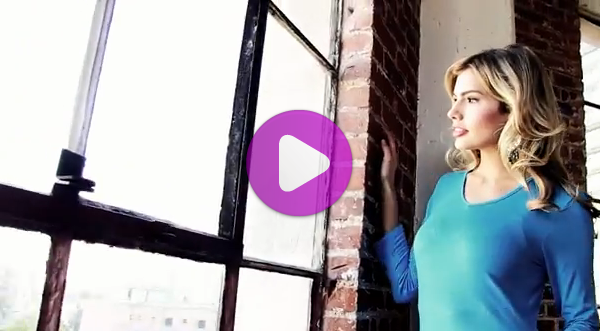 [really_simple_share]