There is something to be said for soup and its restorative powers. It's so good for your heart, soul and mind. Everyone loves soup, especially at this time of year. Like your favorite sweater, it makes you feel comforted and cozy. Soup recipes are also so forgiving, easily adjusting to whatever ingredients found in your fridge or pantry. Similarly, pasta is great for its taste, its quickness to cook and its versatility in many different dishes. On more than one busy weeknight, have you found yourself thanking the genius that invented the beloved plate of pasta? Boil a pot of water; simmer some sauce, and presto! It's a complete meal in minutes. Here are a couple of easy, yummy, and colorful soup and pasta options to make for the cooler days and nights ahead.
CHUNKY CHICKEN SOUP If you are looking for a hearty meal, put a pot of chicken soup on your stove. Serve it with toast or warm dinner rolls, and your family will think they've died and gone to heaven. Get the recipe here!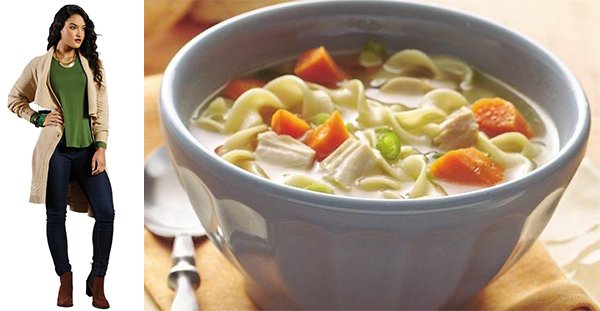 BEEFY CORN AND BLACK BEAN CHILI Chili is great to satisfy a hungry crowd, it uses economical ingredients, and tastes just right on a chilly (pun intended!) winter weekend. Here is a powerhouse chili that's a snap to make. No one will ever guess that this chili hasn't simmered on the stove all day. Get the recipe here!
SHERRIED TOMATO SOUPS Tomato soup is one of those dishes that can be altered to become uniquely yours: just stand over the stove and stir, tasting occasionally and adding a little bit of this, a little bit of that, until the taste is just right for you. Get the recipe here!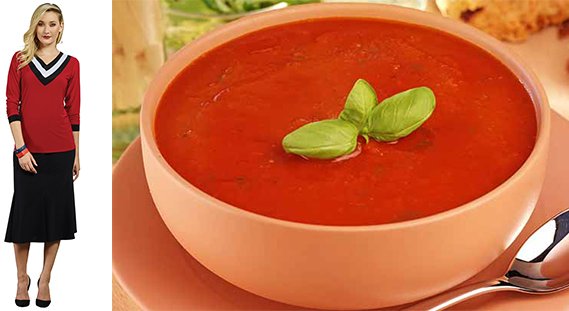 LONG FUSILLI WITH MINI PEPPERS, ZUCCHINI, AND FETA Pasta, with its long, multicultural history, is a culinary connection to our past. If you want to add a modern spring in your meal, branch out from the standard pasta recipes and try using some spirals and vegetables to make a meal all your own. Get the recipe here!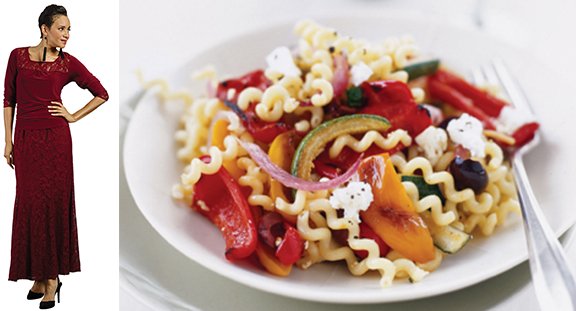 MAC & CHEESE Whether baked or made on the stovetop, mac & cheese is a favorite with kids and adults of all ages. Mixing up a batch is easy and you can add veggies or make it extra cheesy depending on your personal taste. It is comfort food at its best. Get the recipe here!
RAVIOLI Whether homemade or store-bought, ravioli is a satisfying choice for weeknight and weekend meals alike. With just a few ingredients you can serve up an Italian-inspired dinner in a jiffy. Get the recipe here!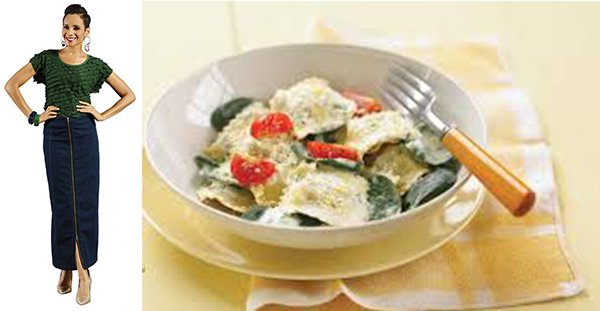 After a hearty dinner, jump online to do some holiday shopping at HSN.com or www.AntthonyOriginals.com, anytime 24/7. All of my designs come in petite, missy and women's sizes, so there is something for every woman. A good meal always makes shopping more fun and you will find unique and highly giftable designs for all the women in your life.
[really_simple_share]