Believe it or not, Halloween is just a few weeks away. While many women spend hours prepping and picking out their costumes, here are some simple, quick and sexy options that will turn heads, and can be made with items you already own. Since Halloween is the one holiday when you can get away with "less is more" start with what you already have in your closet and then add a few fun finishing touches to create a costume that is uniquely you – but not too you, of course.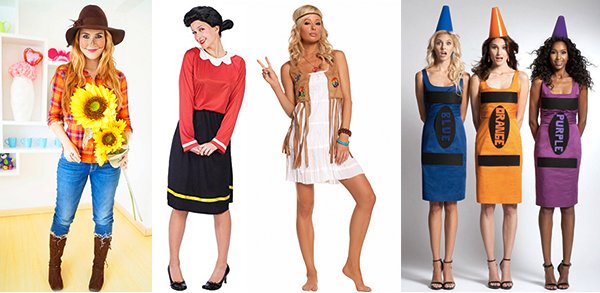 If you are not planning to dress up for Halloween we totally get it: You either don't have time or simply don't want to wear costumes every year on Oct. 31, but there's no need to be a party-pooper. Here are some ways you can look festive without having to transform yourself completely.
CAT-EYE EYELINER
This makeup look is trendy allowing you to go as dramatic or as safe as you want. Give yourself a standout look for the evening without resorting to fake blood or clown make-up.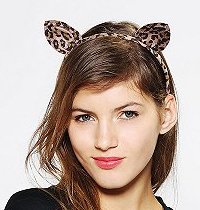 WITCH HAT OR ANIMAL EARS
Wear them with jeans, leggings, a blouse, t-shirt, or anything, really. Boom. It's that simple. It is easy to prep and easy to take off when it is time to go home at the end of the night.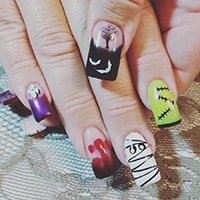 A THEMED MANICURE
If you sport a standard black manicure with an orange jack-o-lantern on the accent nail, no one will question your Halloween spirit. Go all out and put a different scene on each nail for some ooohs and aaahs.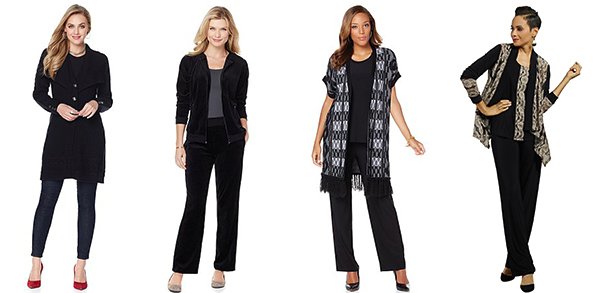 A non-costume costume is fully acceptable, just pick a look that you feel comfortable in and go with it. Whether it's all-black, mismatched, or animal print, make yourself stand out and you'll be playing along perfectly. Here are some Antthony looks that are great for a Halloween party and beyond. You can get these looks online at HSN.com or at www.AntthonyOriginals.com, anytime 24/7. Each comes in petite, missy and women's sizes, so there is something for every woman.
Candy is sugar-filled and inherently unhealthy, but sometimes there's no avoiding that sweet tooth. While there may be no real "healthy" answer to Halloween, there's no need to fear all those delicious, tempting Halloween delights. Here are a few of the least guilt inducing trick-or-treat favorites.
LICORICE
Licorice twists are a tasty option if you want a sweet treat that won't pack on the pounds. The snack-size versions have even less regret.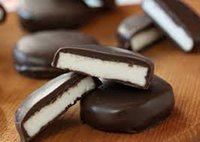 PEPPERMINT PATTIES
If you love chocolate but are looking to cut calories, try eating minty snacks that have a rich chocolate taste with only half the calories of a traditional candy bar.
HARD CANDY
Sucking on a couple of pieces of sugar-free hard candy can take the edge off of your sugar cravings without adding inches to your waistline.
However you spend your Halloween, I hope it is safe and fun. Enjoy the holiday and be ORIGINAL!
[really_simple_share]