Well ladies, you know the answer to that question – you should definitely do both. There are perfect ways to style the latest fresh, crisp career nautical styles as well as the flattering, edgy return of the harem pant for everybody! Let's take a look at the latest offerings from the Antthony Original Sun-Kissed Spring Collection for 2015 as we explore the best way to wear these en vogue fashions.
As we discussed last week, classic, chic nautical never goes out of style! It comes back each year, delivering a fresh twist on the proud timeless tradition. (On a little side note for you, my friends, this means simply that quality nautical additions to your wardrobe are an even greater value that can be re-interpreted from year to year as you add your own unique blend of style and beauty!) Now back to styling the latest in nautical fashion and remember you don't need a boat to sport this perfectly iconic fashion!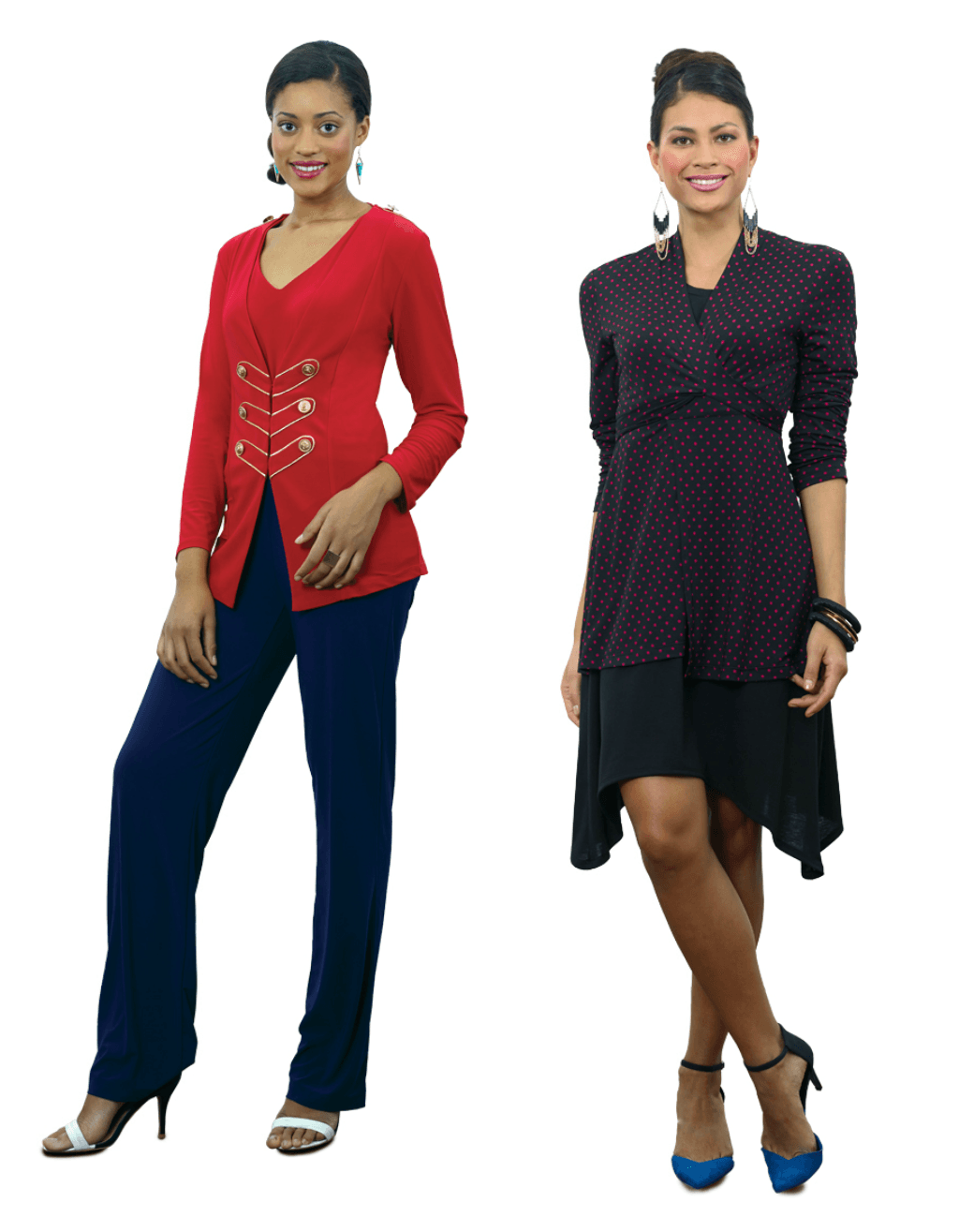 Nautical couture symbolizes timeless sophistication that works seamlessly with casual flair or cultured elegance. The problem that needs to be solved is of course the avoidance of the sailor-suit costume look! Here's how – Simplicity is key, plan to neutralize your nauticals with simple styles that enhance the look effortlessly. When you add stripes, go bold or go wide, diagonal and vertical are always flattering. If you don't adore the traditional nautical stripes, consider classic navy with a pop of color or add accessories to show off your naval chic. Accessories like belts, sailor inspired jewelry or buttons, canvas and rope embellished bags and shoes are the perfect way to add nautical flair to timeless ensembles.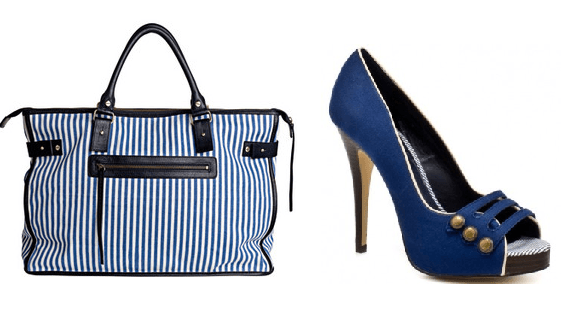 Now that we've uncovered the secrets of wearing nautical with flattering style and flair, let's approach the delightful, yet unexpected, completely complimentary harem pant. Now first of all, wipe those 70s images from your mind and prepare for the chic smart 21st century flattering harem pant. Today's harem pants offer an attractive, high waist, slightly slouchy, yet gathered style with a cropped leg. How can this be flattering to every figure, you may be thinking; but before you pass judgment, let me explain. The high waist cut accentuates the sexy hourglass shape while the classy cropped leg pairs beautifully with trendy heels to give you a sleek, sensual leggy look.
This springs harem pants come in a variety of bright hues, adaptable neutrals, and wonderful patterns, allowing you to fashion your own distinctive harem pant style. Keep in mind that harem pants nearly always steal the show in your ensemble as well as when you enter the room (so be prepared for extra attention!). The key to wearing harem pants is that you know this fact and create your outfit with coordinating pieces that don't compete but compliment your fashion forward pants.
Choose a simple top (tank, tee, jacket, blazer, cardigan, etc.), add your favorite heels or wedges, a belt and earrings – this should do the trick – you'll look fabulous and all your friends want to know how you styled this trendy look so prettily!
Now that you have two new looks to try as spring time approaches, don't forget to join me this weekend on HSN and anytime at www.AntthonyOriginals.com for the Sun-Kissed Spring Collection 2015 and find your perfectly timeless nautical look and join the oh-so-flattering trendy harem pant revival!
SAVE THE DATE!
ANTTHONY RETURNS TO HSN in January with the Sun-Kissed Spring Collection 2015!
January 10, 2015 1pm-2pm & 2pm-3pm
January 11, 2015 6am & 6pm
January 13, 2015 Antthony's Today Special! Visit and shop the Sun-Kissed Spring Collection as I present my best value for the day at the beginning of every hour starting at midnight!
12AM/ 1AM/ 3AM/ 8AM/ 11AM/12PM/3PM/4PM/7PM.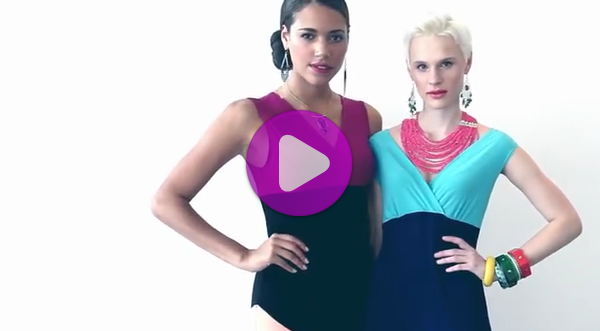 [really_simple_share]