We have all been there – the wedding invitation comes in the mail and it requests semi-formal or formal attire. You look around your closet and wonder what is appropriate? You do not want to be under-dressed (oh the shame!) but would be embarrassed if you were overdressed. The stress settles in and you wonder if you can weasel your way out of the invite somehow. We are here to give you a few simple clues so that the next time that invite comes in the mail, you can be the first to respond with an excited, "YES!"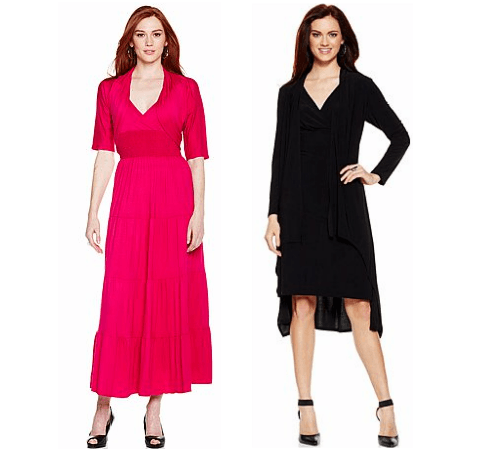 Daytime or Nighttime
The first order of business is to consider the time of day of the wedding. If it is a daytime wedding and the required dress code is semi-formal or even formal, you can wear light, flowing dresses in pastel or lighter colors. If the wedding is at night, however, you will be better off to treat it as a more formal event, opting for darker colors and longer lengths, even if the invite says semi-formal. As a general rule, the following guidelines will help you dress appropriately:
• Floor length equals formal
• Shiny material or many embellishments equal formal
• Shorter length with few embellishments can be semi-formal
• Lighter colors means semi-formal and are better for daytime
• Darker colors equals formal, but can be "less" formal if shorter in length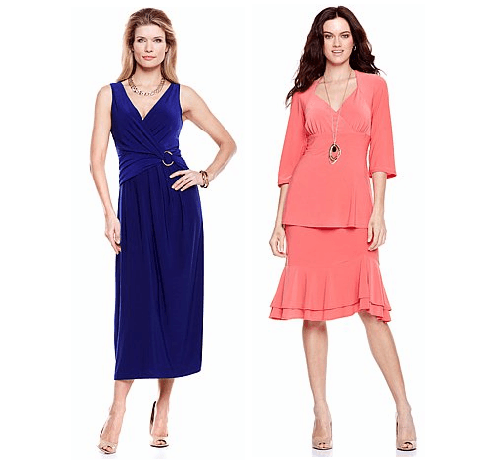 General Rules
As a general rule and way to show respect to the newly married couple, all dresses should be modest, meaning not too low cut or flashy. If it is a dress that you would wear to a club or other casual atmosphere, it is most likely not appropriate for a wedding. Your dress should fit well, but not be too tightly fitted or show too much leg. Knee length or below is typically a good measure of proper length. When it comes to choosing the color of the dress for a wedding, you should obviously avoid white. The bride should be the only one in this color. In today's day and age, off-white and beige are also off limits. Not every bride wears pure white and even if she is, these very neutral colors could make it look like you are competing with the bride – which is a big no-no for any wedding!
Other than white, any other color is typically acceptable for a wedding. If the event is taking place at night though, you are best to choose darker colors; they tend to look more formal. Of course, you can dress up almost any dress with the perfect accessories and hair-do. Even a simple, short black dress can be dressed up for a little formality with a sophisticated up-do, a chunky necklace, long earrings and knock-out heels!

Fabulous Wedding Style for Every Woman
Are you ready to find the perfect dress for your next formal wedding? Antthony Originals has the most exquisite line ready just for you! From semi-formal to formal, we have the perfect dress for every woman and every occasion. Antthony Originals is celebrating 20 years of dressing women in a beautiful, sophisticated manner. Head on over to HSN.com to see our incredible designs!
ANTTHONY'S 20TH ANNIVERSARY CELEBRATION LIVE ON HSN
SAVE THE DATE SUNDAY MAY 11, 2014
11am-Noon Noon-1pm 10pm-11pm 11pm-Midnight
All times are eastern standard time.
Please check your local cable guide for what channel HSN is broadcasted on.
Ladies, you are invited to the biggest fashion celebration on television to date! This is a celebration that you do not want to miss. Invite your girlfriends over and tune into HSN where you will be treated to a live fashion show with me, Antthony, like you have never seen before. I want to see each and every one of you ladies tuned into this celebration as we discover the latest trends and fashions and celebrate us being together for 20 years! You have brought me into your home and your hearts and now it is time for me to celebrate you and what you have made possible for Antthony Originals fashions today!
One Love,
Antthony
Fabulous Spring Style for Today's Ladies
Are you ready to see more? Antthony Originals has the most exquisite spring line ready just for you! Get ready to feel amazing in a sophisticated, retro style that perfectly combines with today's styles and tomorrow's trends. When you see the new clothing line, you will know that this is what spring is meant to look like. Be one of the first to see our spring line and come celebrate 20 years of impeccable designs by Antthony Originals on HSN.com! You will not want to miss the fun!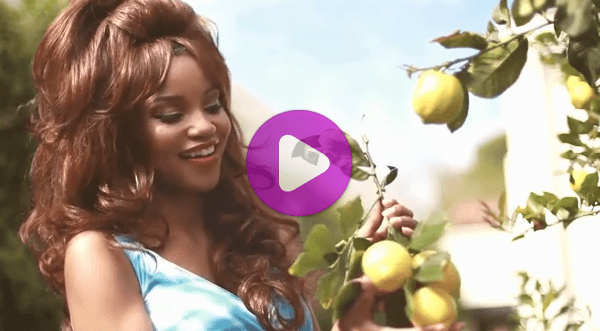 [really_simple_share]