With so many bits of advice floating around the Internet, it can be hard to figure out what style tips to focus on. As a gift to you, I pulled together some of my favorite fashion tips and pieces of advice from some well-known and highly successful women, that you can use in your own life to look more glamorous. They're practical and easy tips to integrate into your wardrobe so give them a try and shake up your look this fall.
SLIP ON SOME JEWELRY
Sometimes all you really need to get glam is one amazing accessory. Beyoncé rarely makes an important appearance with out some serious bling, most often in the form of oversize earrings. Wear something diamond studded with a black sweater and jeans, and suddenly you've got all eyes on you.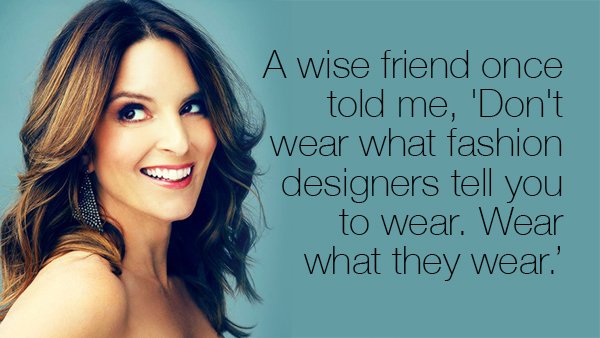 KEEP YOUR WARDROBE CLASSY
Skip the super-trendy stuff and fill your closet with classic pieces instead. Tina Fey is a comedian by profession, but her style is anything but funny. It is all about sophistication and elegance and her go-to look includes timeless silhouettes: A-line dresses, strapless column gowns and very tailored blazers. You can't go wrong wearing a strong classic staple.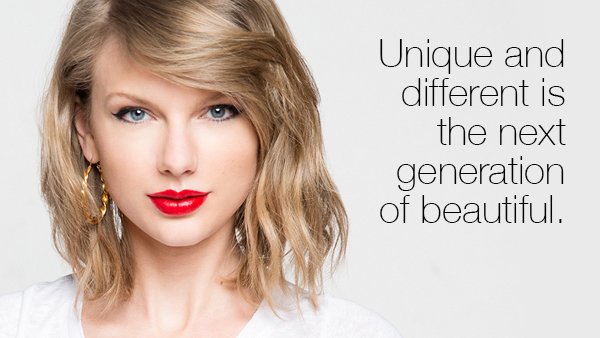 BRING ON THE SPARKLES
OK, so you're not a multiplatinum, Grammy-nominated country star—but that doesn't mean you can't bring the glitter and glitz every once in a while! Taylor Swift loves to sparkle, and that pretty much guarantees she's the most-watched woman in the room. If you're not feeling as bold, try just a little bit of bling or wear a few sequined pieces paired with a basic for instant pizazz.
EXPERIMENT WITH MAKEUP
Rihanna always keeps her look fresh by test-driving the latest cosmetic trends, and it's a great low-risk way for you to stay glam, too. Try out funky false lashes, a quirky shade of shadow or a wild hair accessory to avoid beauty boredom. Hey, if you don't love it, it washes off.
WEAR FLATTERING BRIGHTS
Meryl Streep has captured our heart as a sensitive, smart and cultured actress, and as a true style icon. One of her best secrets is to add a cheery pop of color! If you're stuck in a rut, start small with a bold-hued camisole under a cardigan or a bright belt with a neutral dress. Then be sure to accessorize.
PUT ON SOME HEELS
For a woman who did five TV shows a week—and had to look camera-ready from every angle—Oprah knows what she likes, and dresses for the occasion. When it comes to shoes, flats may be comfortable, but they don't scream glamour. Wearing a pair of fabulous heels will make your legs look longer and your outlook on the day will instantly improve.
STYLES THAT WILL LAST LONGER THAN THE HOLIDAYS!
It's that time of year again when we all get busy holiday shopping. To help you reduce the amount of time, energy and money you spend this year, I have put together the Gift of Giving Collection, which will debut on HSN on November 28th. As a preview, here are a few great holiday looks you can buy for yourself or for a special woman in your life.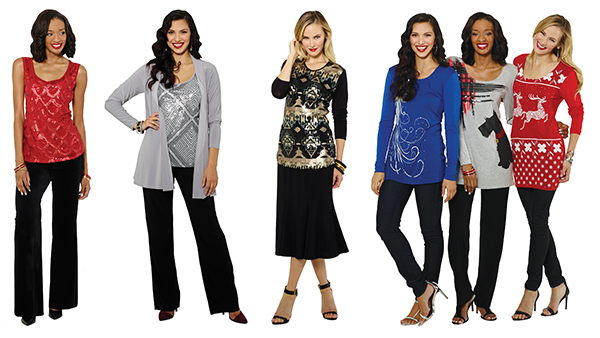 If you are looking for a little sparkle, try the red Carol Tank & Cardigan Set, the silver Demi Tank & Cardigan or the Temple Jersey Knit Tee. All three are comfortable while radiating a celebratory vibe. Another favorite is the Aspen Holiday Graphic Tee that comes in multiple colors and patterns so you can find the one that is just right for the occasion.
All of these designs, and more, are available to help you get in the holiday mood. You can shop Antthony designs online at HSN.com or www.AntthonyOriginals.com anytime 24/7 so you don't have to go out in the cold. My designs come in petite, missy and plus sizes, so there is something here for every woman.
Upcoming Events
Mark your calendar and tune-in to HSN on Saturday, November 28th at 5am, 6am, 7pm and 8pm when I will share my favorite looks to give as gifts this season. I look forward to sharing my designs with you and creating your wishes and wants list for this holiday. Whether for yourself or as a gift, this collection is sure to be your one-stop-shop for the women in your life this year.
Antthony's Gift of Giving Collection Debut
Saturday, November 28th
5am – 6am
6am – 7am
7pm – 8pm
8pm – 9pm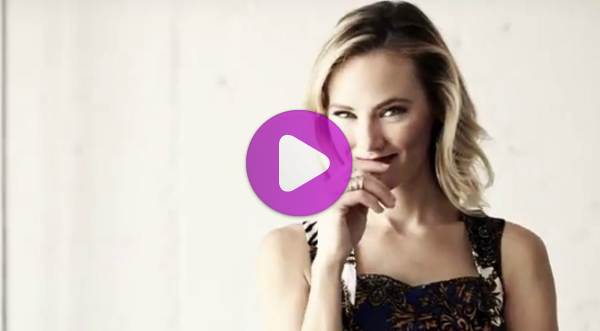 [really_simple_share]