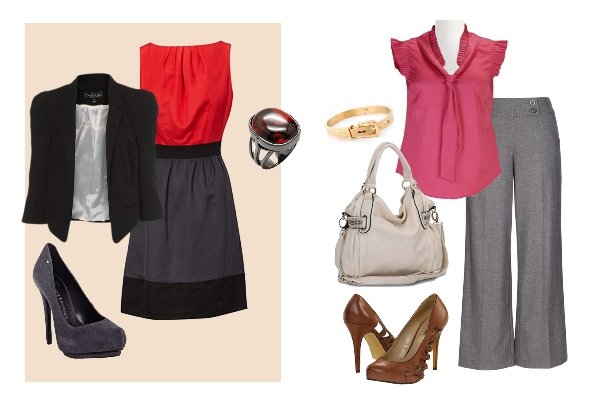 Any fashion-forward woman knows that stepping out the door with the perfect outfit on can make the sun shine brighter and the roses smell more fragrant. There isn't a better feeling then going about your day confident with the way you look and there is no reason why you shouldn't enjoy this feeling every day!
The office is no longer a place where boring business suits and stuffy necklines should rule. Although there will always be a sense of propriety and professionalism that ought to be conveyed with your workplace wardrobe, there is nothing wrong with being known as the 9-5 fashionista!
Spring offers a perfect venue to show off your color-blocking expertise. A slim-fitting, color-blocked frock which hits just above the knee, paired with a neutral blazer and a chic pair of heels is the perfect professional ensemble.
With a twist on traditional, wide-leg trouser pants can let you experiment with a bit more of a suited look while still incorporating the feminine touches that let you exude style. Together with a flowy necktie blouse and a pair of buckle adorned heels this ensemble radiates independence and success.
[really_simple_share]