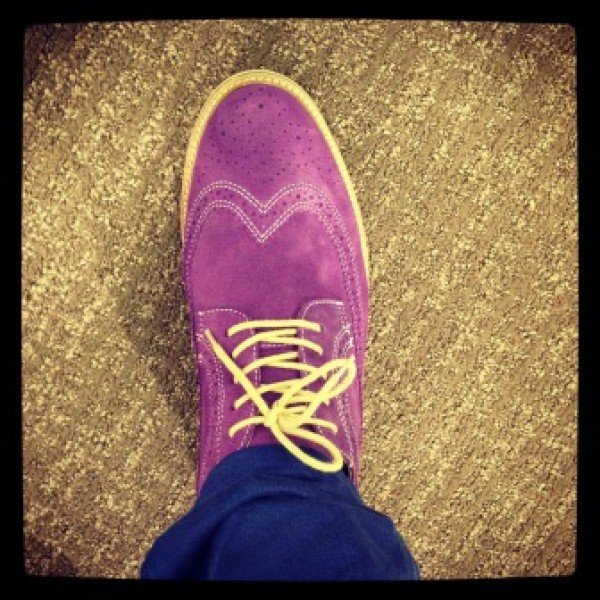 I have spring fever! I have already dipped my foot into a pail of paint!
As I gear up for my Europe trunk shows one thing for sure I will be packing in my suitcase is lots of bright colors! Head to toe beginning with a floral scarf anchored with a nautical tee and bright tangerine pants.
My zinger is my purple wingtip suede shoes helping me to put my best foot forward!!!
[really_simple_share]