Spring is the ideal time for an exotic, tropical getaway and the Antthony Tropical Oasis Collection is the perfect traveling companion for your trip! Whether your spring holiday plans include a fun and fabulous girls' getaway with all of your friends or a romantic rendezvous with your partner – you'll find the ideal dresses and ensembles from within the exciting Tropical Oasis collection. Designed to fit and flatter while keeping you looking your most beautiful, the Tropical Oasis Collection is tres chic along the beach, sightseeing and shopping on the islands, strolling the cruise ship deck or heading out for a night on the town. Let's stroll through the collection and help you get packed for the perfect spring holiday!
A tropical getaway is always one of the best holidays. Even if you only have time for a weekend getaway to one of the nearby Caribbean Isles, you'll look stunning in the carefree and beautiful sundress. Perfect for a romantic dinner with your one true love followed by a sunset stroll along the beach.
If a girls' getaway cruise in your tropical escape, you'll not only enjoy breathtaking views, but also sightseeing and shopping in the most fabulous locales. Even though many cruise lines have dress codes, you can count on the Tropical Oasis Collection to have you dressed exquisitely from casual to formal. While out and about at your favorite oasis, this delightful outfit will keep you feeling cool in the tropical sun and looking on-so-stunning.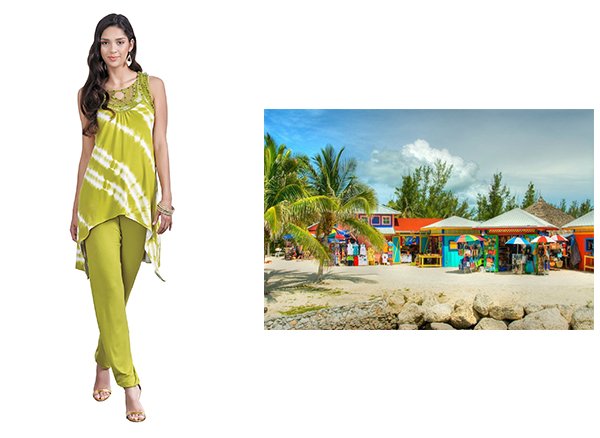 While Greece is technically not tropical (its temperate) – its Mediterranean location makes it a charming spot for a beautiful spring holiday. A dress is the perfect choice in Greece especially if your travel takes you to a picturesque seaside resort or onto one of Greece's scenic islands. This lovely black and white dress will keep you gorgeous all day long whether you are sightseeing or enjoying the exquisite cuisine that is Greece.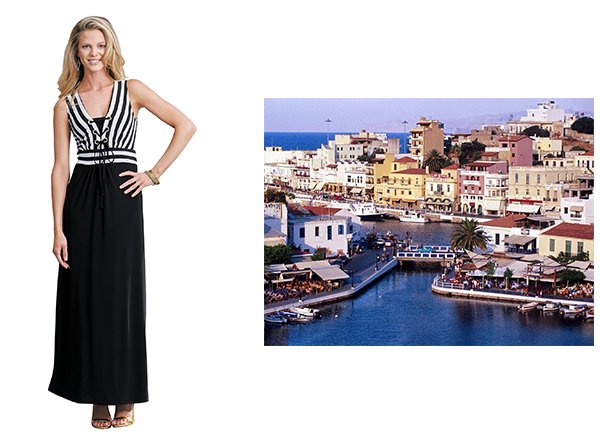 If you find yourself traveling to the magical land of Bali this spring, you are in for a treat! Bali is a land of diversity with beautiful beaches, magnificent flora and fauna, powerful volcanos and an amazing array of palaces and temples to explore. While in the beach resorts, virtually anything goes as far as clothing, but when exploring the real Bali, you'll want to be respectful of her people. Lightweight maxi dresses make a perfect choice exploring temples, palaces and markets. This dress makes an excellent selection for your Bali getaway with a topper that is a necessity when visiting one of Bali's beautiful temples.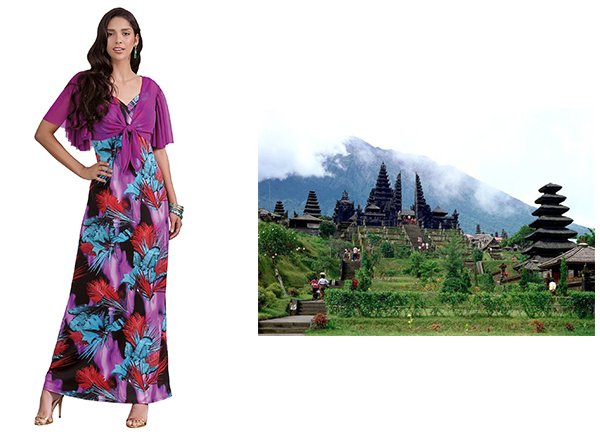 I can't wait to see the pictures of you wearing the Tropical Oasis Collection on your amazing spring getaways! Share your favorites while you shop with me 24/7 at www.AntthonyOriginals.com or with me on HSN Live and help me Celebrate 21 years with YOU and HSN!
Upcoming Show Dates:
SATURDAY MAY 23RD
10am-11am  11am-12 noon
3pm-4pm  4pm-5pm
All Times Are Eastern Standard
[really_simple_share]