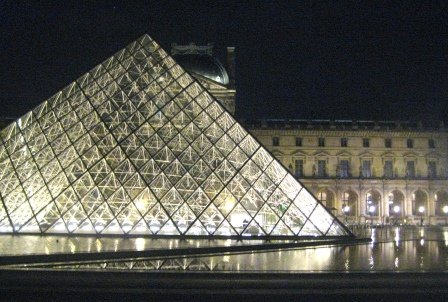 There is nothing that moves my creative soul more than a evening stroll in Paris.
Yesterday as the sun slept behind the moon, I took a historical walk within the courtyard of the Louvre.
As I admired all the many fine details of the historical structure of the Louvre my soul was soothed by the music of a cello player who set up camp in the vestibule that flanked the glass pyramid. I was transported back in time and I could visually imagine what it was like in Paris during the 1800's.
It's amazing what a little imagination and the freedom to surrender your mind to the presence can deliver…
It was Johann Wolfgang von Goethe who said… The soul that sees beauty may sometimes walk alone.
[really_simple_share]