Ladies, it is a New Year which means, you guessed it – new fashion! Today our focus is on accessorizing and by accessorizing, we mean new hair, nails and of course, darling, accessories! We could not do without them – they are what puts the finishing touch to any ensemble, right?
Hair Do's for 2014
Oh ladies, if you love new hair styles, you are in for a treat this year! The runways are filled with so many different styles ranging from completely artistic to incredibly romantic and everything in between. Let's start with a little artistic flair, shall we?

Braids
It is all about the braids this year; long beautiful, artistic braids. Take a look at the beautiful crowns, wisps and beautiful tendrils that these braids present and the beautiful accessories that will pair perfectly with them.
Flowers
Now let's take a look at the romantic beauty of flowers – yes, ladies flowers are back in style this year. Whether it is a few whimsical flowers tucked behind your ear or it is an entire crown of flowers cascading over your up-do; flowers are the accessory this year! Pair the flowers with these beautiful accessories and you are guaranteed a romantic evening based upon your looks alone!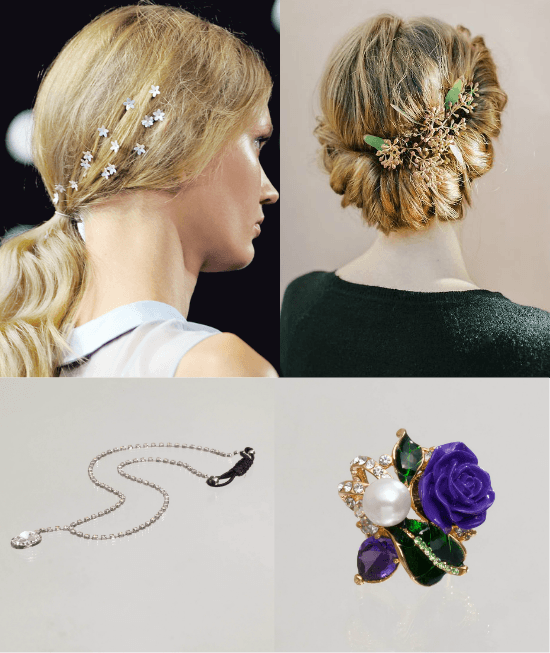 Ponytails
Perhaps the best news is that ponytails are in – yes, ponytails! The only twist is that they get a little ornate this year. From slicked back and sleek looking to wispy and wind blown, every type of ponytail has walked the runway this year. Don't forget those accessories when you wear the ponytail – such as long, dangling earrings to elongate your face!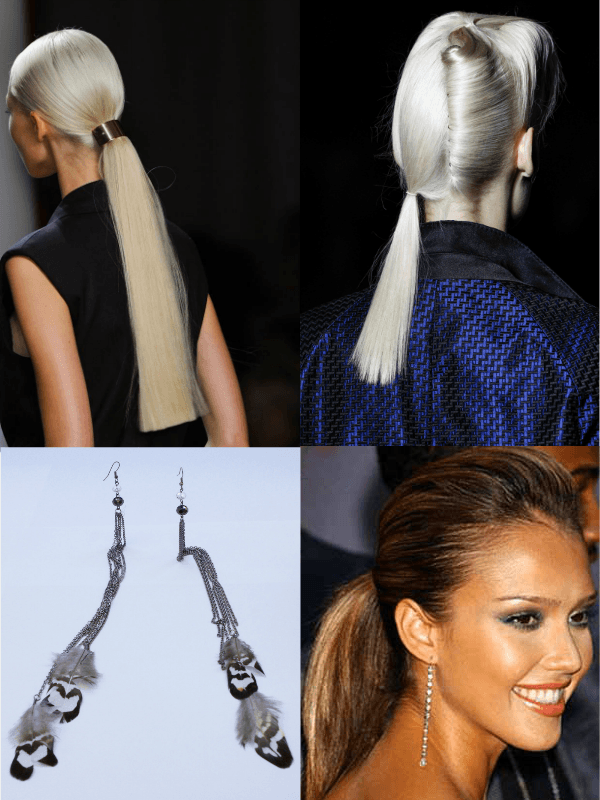 Beautiful Nails for 2014
Now let's take a look at the beautiful nails that walk the runways of 2014. You might recognize some of the styles, such as the French Manicure, but they have all gotten a unique twist this year.
French Manicure
This year it is not about your standard French Manicure, check out the diagonal, multi colored and half moon French manicures that are going to be hot this year. Of course you will need the right accessories to go with your runway style manicures – check out the incredible cocktail rings that are sure to bring life to your manicures!
SAVE THE DATE ANTTHONY RETURNS TO HSN
January 17, 2014
5pm-6pm | 6pm-7pm
January 18, 2014
2am-3am | 3am-4am | 10am-11am | 11am-12 noon
FABULOUSLY FUTURISTIC STYLE
Welcome to the past, present and future of style combined into one fabulously forward-thinking collection from Antthony. These retro-futuristic designs blend vintage shapes with modern texture and patterns for a warp-speed update to your wardrobe. All the time travel trends indicate these are the looks that you never knew you always wanted – until now!
We invite you to celebrate 20 years of great design by Antthony, by tuning in to the upcoming HSN shows. Throughout the year they will be featuring special pricing on the most cutting-edge designs and showcasing the best deals of the season. So let tomorrow's styles be yours today when you login to HSN.com and look for Antthony under the fashion tab, where you will see more looks than ever before. All designs fit women from size 4 to 26W. The future of style begins now!
[really_simple_share]