Everyone needs a new 'do once in awhile, sometimes it's in the form of a totally new haircut, other times its simply a new style, but it is always designed to show off your true beauty in the best possible way. Hair inspiration is everywhere – from the fashion runways to the Academy Award red carpet to the stars who capture your attention with their captivating looks. Now while the most outrageous new 'dos may not be your choice, this year's approachable, do-able 'dos are the perfect complement to you own personal style. Here are the top five New Year favorite styles and cuts.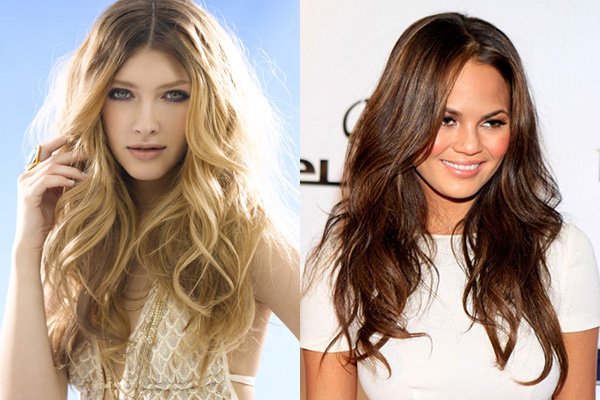 Wavy hair is all the rage this year and it is an easy look to accomplish with long or medium length hair. Boho waves were seen all along fashions runways this spring – carefree, bohemian and beautiful. Another popular wavy trend for spring is rumpled waves also known as beach waves. Simply add product, do a partial upside down blow-dry, mist with spray and voila the pretty, free-spirited rumpled look is yours.
The deconstructed bob also known as the structural chop or anti-bob is a popular cut for spring. Geometric, blunt, and ideal for straight or wavy hair, the deconstructed bob is layered loosely. The look is relaxed and free, and while it requires regular trims at the salon, day to day styling is minimal. A perfect fit for easygoing, laid back style!
Ponytails, braids and twists are back in full force this spring. From long to bouncy to wavy – ponytails this spring are lower and looser, volumized with product and even curled for added effect. If you want a fuller ponytail, pull the elastic tight and tease underneath. If you want that slightly messy oh-so-stylish wavy ponytail, keep your elastic loose. Braids, twists, cornrows, and messy fishtail braids, take your pick from among ponytail's favorite cousins and find your favorite braid.
Bangs are as popular as ever, but 2015's bangs pay homage to the 70s – sexy, long and feathered. Bangs can be worn with virtually any hair length – short, medium or long, flatters every face shape, and is easy to style no matter your hair texture. They virtually shout sensual style and youthfulness.
Headband hairstyles using all shapes, sizes, and embellishment are wildly popular this year and can transform your everyday hair into something completely unique and dazzling. Super easy to style (and no cut needed) with straight and sleek hair, curly hair, wavy hair, short, long or in between hair, headbands work beautifully with up-dos or long looks while allowing you to show off a bit of your fashion flair.
Well, ladies, have you chosen your new spring 'do? Whatever you choose, you'll be beautiful as you show off your personal fashion flair with a stunning new style. Don't forget; show us your latest 'do with your newest wardrobe additions from the Antthony Design Originals Spring Collections! (Shop with me anytime day or night at www.AntthonyOriginals.com or Live on HSN!)
My dear ladies,
Spring comes breezily into our lives each year blooming with fresh fascinating color and such is the inspiration of the Antthony Design Originals Color My World Collection for Spring 2015. I want each of you to be enticed by the collection, shed those dreary winter time blues and take a walk on the colorful side of life – imaginative, artistic, innovative and beautifully chic! The delightfully blissful hues promise to bring the ideal complement to the hottest makeup and nail trends while perfectly harmonizing with your exquisite coloring – warm or cool. The Color My World Collection truly has something for everyone – from charming country to sophisticated city and every picturesque place in between – you can find your exclusive stunning style among the alluring colors and fashionable styles. Each distinctive piece promises to delight and flatter your figure – petite to full-figure. As refreshing as a quintessential spring day, Color My World is sure to inspire you and your wardrobe all season long! Gather your friends and join me for the fun on HSN Live! or shop 24/7 with me at AntthonyOriginals.com. Tag Antthony Design Originals on Facebook and share your favorite Antthony fashion pictures and enter to win a $250 Antthony wardrobe!
Color My World,
Antthony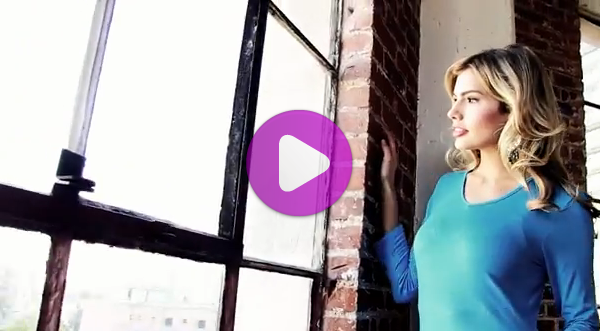 [really_simple_share]