The hot summer months are here and that means wearing pretty sandals and flip flops every day. What it also means is extra time to take care of your feet to make sure they are summer ready. After the long, harsh winter that we had, it is probably safe to say that we could all use a little help getting our feet pretty as can be, right? Luckily, it does not have to take hours and can use ingredients that you might have lying around at home. Let's check out some of our fave recipes.
The Basics
One of the most basic recipes, yet one of our favorites is to use Epsom salts. Yes, the same stuff that you would use if you had an injury to your foot can also work wonders on that dead skin that has built up. Simply draw a bath with Epsom salts and soak your feet. If you want to make it a little more pampering of an experience, add a few dabs of your favorite essential oil; lavender is one of ours because it is so relaxing. Sit back, relax and let the bath do its job.
The Wonders of Baking Soda
Baking soda is used for so many more things than just baking! You guessed it; you can use it on your feet. So the next time your feet do not feel ready to slip on a pair of sandals, grab your baking soda and mix it with warm water to make a paste. Scrub your feet until they feel smooth and thoroughly rinse the mixture off. Apply lotion and you are ready to hit the town!
Exfoliating
If you are up for a little more work, another favorite recipe of ours uses sugar and olive oil. Simply mix together 3 parts sugar (we use white sugar) and one part oil (we use olive oil). After mixing it well, scrub it on your feet, as you would any exfoliating lotion and let it slough off the dead skin. After scrubbing for awhile, thoroughly rinse the mixture off of your feet and moisturize with your favorite lotion.
Avocados

Yes, avocados are healthy and they are also great for your feet! This one takes a few days to prepare, so you will need to plan in advance. All that you need to do is take your avocado pit and let it sit out for a few days. Once it has dried out, you will need to break up the pit into a powder like substance. Once broken up, you add around ¼ cup of the powder to the inside fruit of the avocado. Add about ¼ cup cornmeal and stir until mixed. Apply the mixture to your feet to have youthful, beautiful feet that are summer ready!
Fabulous Summer Style for Today's Ladies
Antthony Originals has the most exquisite summer line that will make dressing this summer fuss free! The summer line is perfect to wear with your favorite sandals, whether flats, flip flops, wedges or high heels – we have the perfect ensembles waiting for you! Come check it out and help us celebrate 20 years of amazing fashion!
SUMMER ESSENTIALS COLLECTION
My dearest ladies, summer is almost here. It's the time of the year that takes you to far away, exotic places, as well as to local fun spots, that can be so demanding. Whatever your plans are this summer, they require an exquisite wardrobe that necessitates very little fuss. I know that you have no time for pesky dry cleaning or ensembles that take extensive work, yet you want to look your absolute best. Whether you are attending an exclusive summer party, taking in a round of golf or hitting the beach, ladies, I understand what you need and have hit upon these needs in my latest Antthony's Summer Essentials Collection! Essentials is the keyword here ladies, as it is the essentials that help you take any outfit from day to night within seconds and the way to make many outfits out of just a few pieces. Come join me and see what my Summer Essentials Collection is all about!
LIVE on HSN – Home Shopping Network
TUESDAY JUNE 24th
12am | 1am | 3am | 8am | 11am | 3pm | 4pm | 7pm | 10pm
FRIDAY JUNE 27th
2am – 3am | 3am – 4am | 7pm – 8pm | 8pm – 9pm
All times are EST. Check your local cable guide for the channel that broadcasts HSN.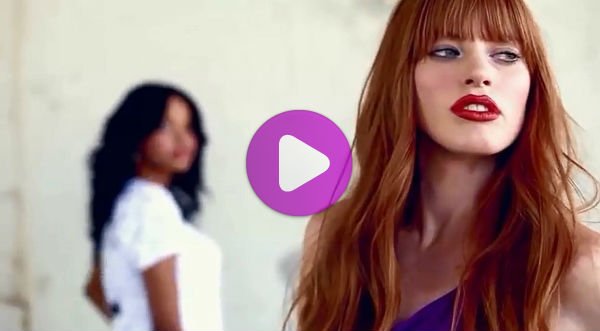 [really_simple_share]