Besides your hair and face, your nails are one of the last frontiers for really expressing yourself. If you've been searching for a new way to wear your favorite polish colors, look no further. We have put together some latest nail art trends for the woman who wants to be equal parts elegant and edgy this summer.
As any woman will tell you, nail art is notorious for being difficult to do at home. Despite having all the right tools and colors, and even with the steadiest hand, the latest styles often end up looking less like a masterpiece and more like a middle school art project. Luckily, nail art has taken a turn to more subdued designs that can be done at home, even if you aren't a nail art wizard.
HERE ARE 10 OF THE LATEST NAIL ART LOOKS TO TRY TODAY!
MINIMALIST WITH A TWIST
Playing with negative space in your manicure is a cool way to wear unique designs without getting too dramatic. Negative space nails are simply manicures where your un-colored nail peeps through bold lacquers, similar to cutouts in clothes. If you're looking for a cool, colorful design that isn't too loud, a striped negative space manicure has your name on it.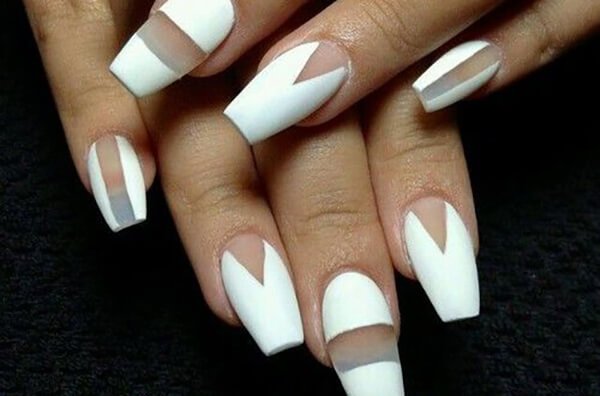 OPAL POLISHES
Opals have so much depth, which is why this look involves layers of polish to get the same effect. Start with a frosty white to get that perfect glow-stone thing going — then all you have to do is sponge on different pastel shades to get a dreamy watercolor look. Finish with a layer of glittery pale polish or a shimmering pearlescent topcoat — your nails will look fit for any elegant event.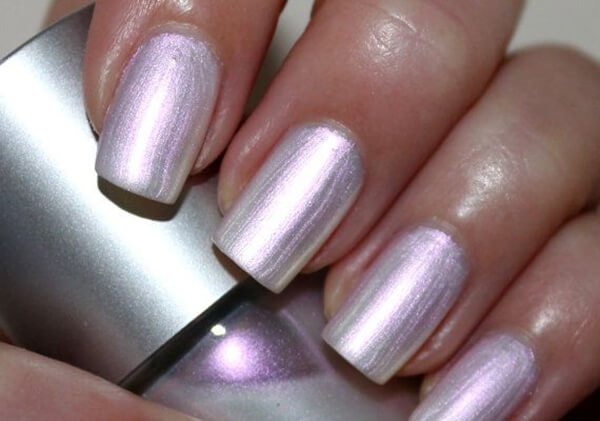 OIL SPILL
This is a cool take on metallic that looks just like a dripping, swirly oil spill — but with way less mess, of course. All you have to do is put a drop of a 3-4 different nail polish colors onto each nail, and swirl it around with a toothpick. Don't worry; it's not supposed to look perfect. Play around with it until you get a color you like. That's it!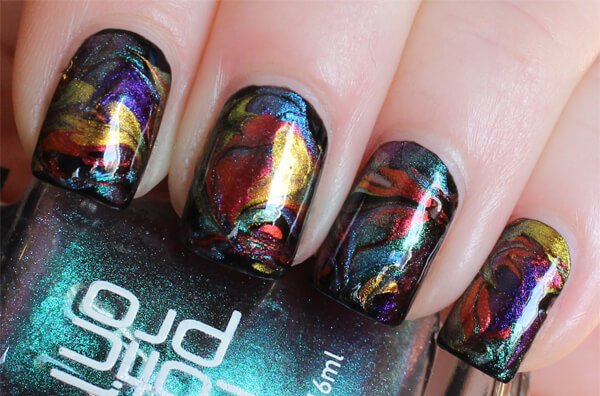 NUDE NAILS
The hottest nail color for the season is barely even a color, it is nude, and it might sound boring, but its charm and appeal is simply unbelievable. So, if you love the look of naked nails but still want to have a polished, even look, you're in luck. This simple spin on the latest polish trend proves that sometimes less is more. Not to mention it looks good on every woman, irrespective of skin tone and age.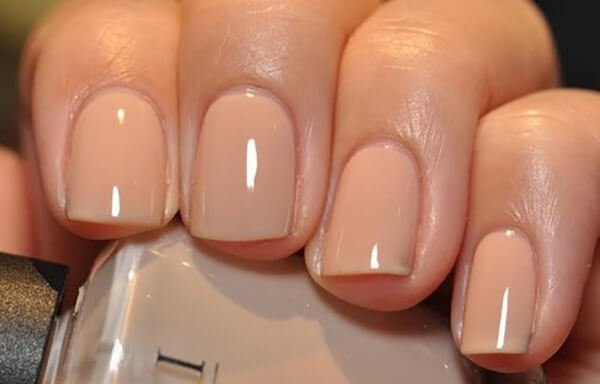 3D ACCENTS
This is a technique that creates beautiful, fun and eye-catching designs on nails. To add a little extra bling to your typical manicure, simply add a dash of sparkle on every nail. More and more women are adding 3-D embellishments like small stones and crystals. These effects can also be fun for holidays to show your festive side.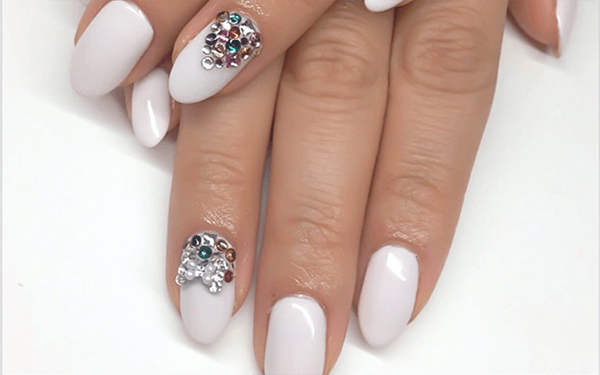 OVAL TIPS
The best accessories a girl can have are freshly manicured nails. If you fancy a traditional nail shape, but also want to be on-trend, opt for the oval. This nail shape isn't as strong as the square because the sides are filed down, but the oval nail shape gives wide nail beds a more feminine appearance. Not to mention, the ballerina and stiletto nails aren't quite practical for everyone, while short oval nails are easy to maintain and are all over the runways this year.
METALLIC
Not only are metallic nails shiny, shimmery and obviously attention catchers, they also make you look classy and feel gorgeous. Using one shade looks as cool and dynamic as more traditional nail art, or you can mix and match between silver, gold and copper. This look tends to lend a space age effect that is very cool, and utterly in style right now. While working on this design, be sure you have a steady hand. Since the design is relatively simple, it's important to try and get the lines uniform.
PATTERNED FRENCH TWIST
French is a term that is synonymous to the front-line of fashion revolution. French manicures have been popular in nail art fashion industry for a long time. This year, nail artists are swapping out traditional tips for waves, patterns, and colors to complement funky makeup trends. Designs range from pretty, feminine looks to spicier, much more sultry versions of this iconic nail art. Choose your design to match your mood, personality or the occasion.
DEEP GREENS
Green is a refreshing color. It's the color of spring, nature and growth. This year try a rich forest green or kale color, which are big on the runways and a bit more edgy. You don't have to wait for temperatures to drop to wear an inky shade of obsidian, garnet, or ivy green polish. This chic color looks great all year round!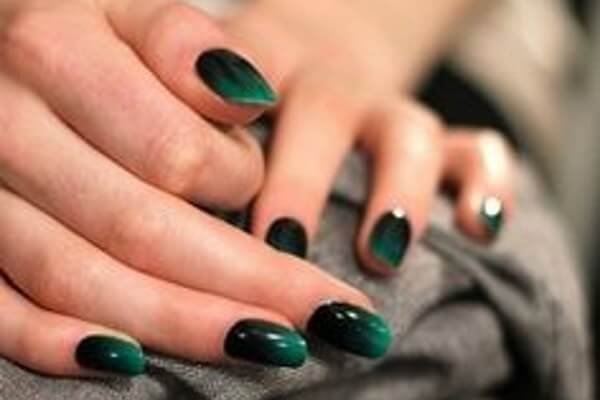 LETTERING
Graphic nails are making a big statement this year and it's super easy, especially if you get a nail lettering kit. Start with picking a 4 or 5-letter word (or your name) and then let your imagination run wild. You can use stickers, stencils or freehand your message. Whatever method you use, you will be sure to stand out of the crowd.
From high shine nail gloss to holographic hues, the new season of polishes are here to fight manicure boredom. Some favorite grown-up trends include milky pastels, bold primary colors and edgy metallic.
HERE ARE 5 OF THE BIGGEST NAIL-COLOR TRENDS
TO ROCK RIGHT NOW!
Upcoming Events
LIVE ON HSN!
Mark your calendar and tune-in to HSN on this week on Sunday, May 15th at 12pm, 1pm and 11pm when I will share my latest collection live. Remember, you can shop Antthony designs online at HSN.com or www.AntthonyOriginals.com anytime 24/7. All of my designs come in petite, missy and women's sizes, so there is something here for every woman.
Sunday, May 15th:
12pm – 1pm
1pm – 2pm
11pm – 12am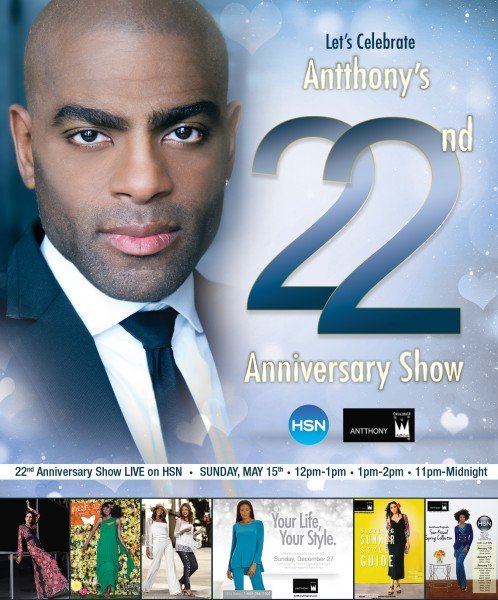 LIVE ON QVC!
Tune-in on Thursday, May 26th and Friday, May 27th when I will share my latest collection live. You can also shop Antthony designs online at QVCUK.com.
Thursday, May 26th
10am -11am
3pm – 4pm
8pm – 9pm
Friday, May 27th
2pm – 3pm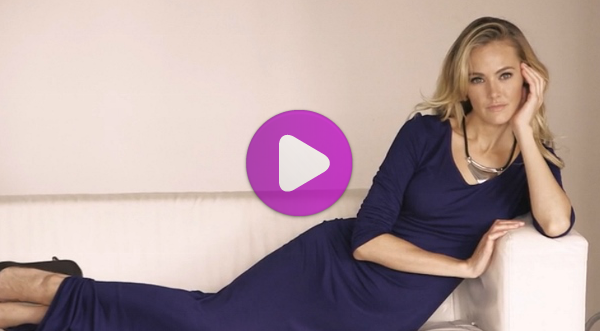 [really_simple_share]