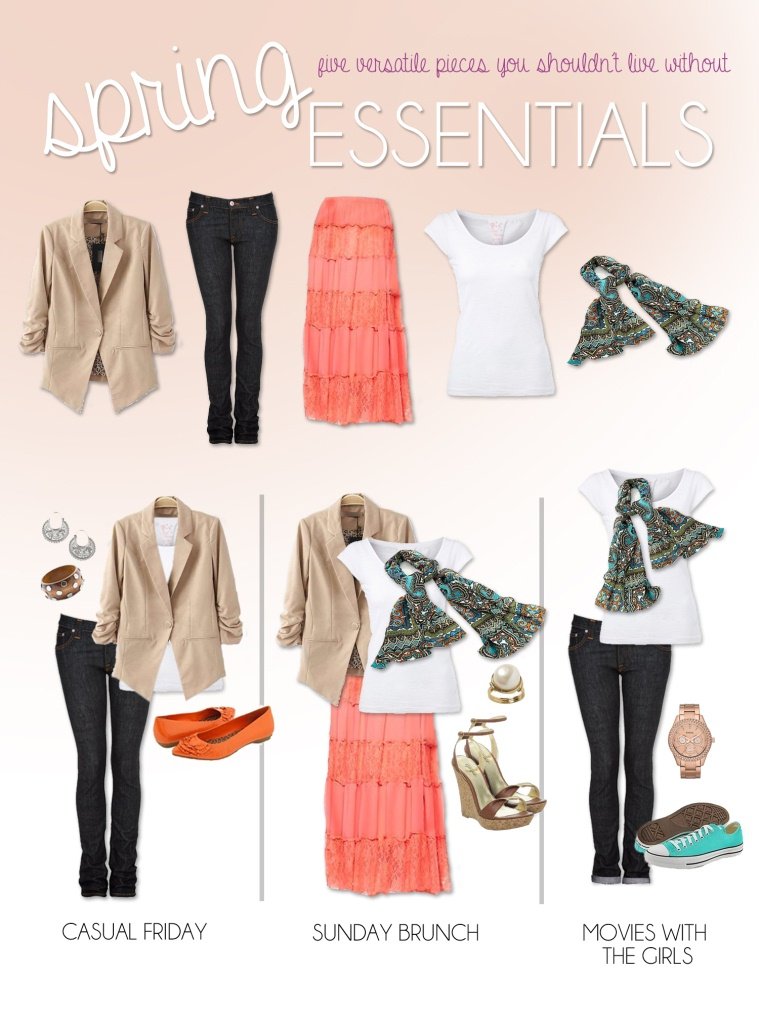 Yes, statement pieces are definitely essential to a well-rounded wardrobe, but for day-to-day versatility is key! Spring is the perfect season to get the most from the adaptable pieces in your collection. Depending on where you call home, the weather can be the ultimate ensemble planning nemesis. The five pieces showcased here can successfully help you navigate the ups and downs of spring in style!
A neutral, tailored blazer is an everyday must-have. This classic piece can be paired with dark skinny jeans or a flowy skirt for two completely different looks. Cropped sleeves add a modern touch, while making it even better for the transition from chilly spring morning to toasty afternoon.
Dark skinny jeans should be in every fashionista's closet, as they are great at pulling looks together all year round! The dark hue is flattering for women of all shapes and can easily adapt from day to night. Wear them full-length with a pair of bright flats for a very polished look or with a small cuff and some cute sneakers when you're going for something a bit more casual.
Maxi skirts are all over the place this spring and it's obvious why. This flirty addition is the epitome of class, comfort and flexibility. Great with sandals, wedges or barefoot on the beach, nothing feels more like spring then a great skirt. Pair it with a patterned scarf and blazer for a put-together look that will make heads turn.
Nothing is more versatile then a great scoop-neck white tee. A twist on a regular t-shirt with its feminine, modern neckline, this piece ads an understated pop to every outfit! Providing a great neutral canvas, this shirt is a great way to draw attention to colored accessories or footwear for a simple, yet trendy look.
Finally, a great patterned scarf is the supreme way to add a bit of fab to any outfit, from casual to elegant. Not only does this accessory further your wardrobe in style, it is also great for those spring days which aren't quite springy enough. Pair this with a blazer or spring jacket for the ideal way to stave off the crisp Spring breeze.
[really_simple_share]