There is a time and a place for rich desserts, but most women know that to keep your figure in check, the time cannot be every day after dinner. Or can it…? It's summer time, which means it is the perfect time to talk about low-calorie desserts that you can enjoy without the guilt.
Summer is the only time of year that an array of fruit is in season and frozen treats rule! So, without further ado, here are some healthy sweets to help you beat the heat and indulge without adding inches to your figure.
FROZEN YOGURT-COVERED BLUEBERRY BITES
If you love Greek yogurt, blueberries and frozen stuff, these are the healthy treats for you! They are super easy to make and these mouth-watering, refreshing, creamy, sweet, tart, icy, heavenly bites will satisfy any craving!
HOW-TO:
Stick a berry with a toothpick and dip/swirl in the yogurt cup and with a second toothpick push it off onto a cookie sheet. Do a full carton the same way, place the cookie sheet in the freezer for about an hour and then pop them into a container with a fork or spatula. Easy!
KEY LIME COCONUT ENERGY BITES
These quick, no bake key lime coconut energy bites are the perfect snack to grab when the sweet craving hits at around two o'clock in the afternoon, a few hours after lunch and long before dinner.
These bites are big enough to satisfy your craving for something sweet but small enough to eat as a quick snack. And I love that you can change out some of the ingredients to make your favorite flavor.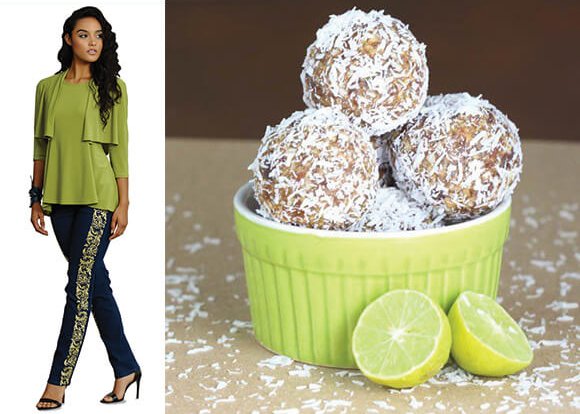 HOW-TO:
Combine 1/2 cup of almonds and 1/2 cup of cashews to a food processor and pulse until nuts are finely chopped. Add 1 and 1/2 cups pitted dates with the zest and juice from 3 key limes and pulse again until the mixture starts to clump. Shape into balls and roll in coconut. Easy!
WATERMELON SORBET PUNCH
An easy-to-make, light, refreshing dessert, which can be made with any fruit although it tastes best with watermelons! Unlike other milk-based desserts, this is abundant in the natural goodness of watermelons, making you feel less guilty when indulging in a dessert!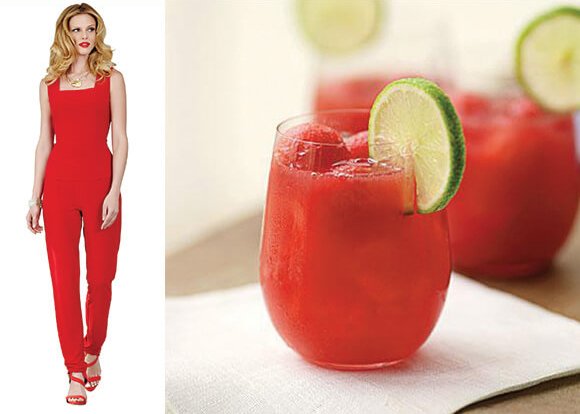 HOW-TO:
Place frozen watermelon pieces in blender with 2 tablespoons lime juice, and blend while mixing in 1 cup of water (or orange juice for a hint of citrus) until you get a sorbet consistency. Add fresh mint leaves and lemon-lime soda or ginger ale to taste. Refreshing!
HOMEMADE OREOS
These are not your typical store-bought Oreos. Free of refined sugar, nice and chocolaty, but not too sweet, they're the answer if you've been missing a crunchy chocolate sandwich cookie with a smooth filling. Keep your diet in check and eat your cookies, too!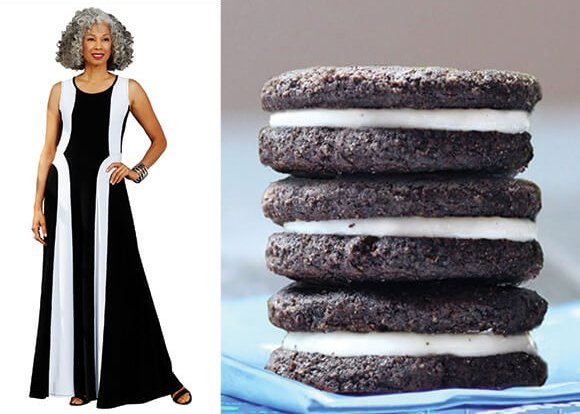 HOW-TO:
Combine the following dry ingredients and stir well.
3/4 cup spelt flour, 1/4 cup + 2 tablespoons of Dutch cocoa powder, 1/4 cup + 2 tablespoons of xylitol or sugar, 1/4 teaspoon salt, and 1/4 teaspoon of baking soda
In a separate bowl combine the following liquid ingredients and stir well.
1 teaspoon of vanilla extract, 1/4 cup of coconut oil, 3 tablespoons of milk and 2 tablespoons of maple syrup or agave
Mix wet and dry together to form dough, refrigerated for 30 minutes and kneed together to create a big ball. Roll into a thin dough and cut circles with a circle cutter. Bake on greased tray for 10 min in 300-degree oven and allow cooling for 10 minutes before removing from tray.
While cooling, make your filing with the following ingredients.
1/2 cup of powdered sugar, 1/2 teaspoons vanilla extract and 1/4 cup of coconut butter
Then all you need to do is put the two together to form your own personal black and white cookies and refrigerate until the filling firms up. This recipe makes up to 24 cookies so you will have plenty to share with your friends.
After indulging your sweet tooth in a healthy dessert, be sure to shop for your next Antthony design online at HSN.com or www.AntthonyOriginals.com, anytime 24/7. All of my designs come in petite, missy and women's sizes, so there is something for every woman.
If you have a favorite summer look that corresponds with a healthy treat, share it on my Facebook page so we can all enjoy!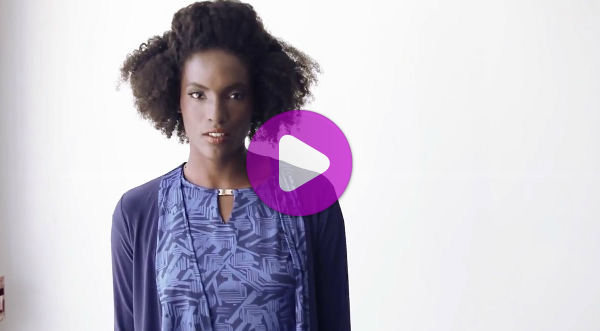 [really_simple_share]