It's the holidays and time to celebrate! If you want to look a little nicer than normal, but don't know where to start, here are some quick fashion options to get you into the party mood. After all, it's not only time to deck the halls, but to also deck yourself out in style.
Here are some tips on how to dress in the spirit of the season.

If you're heading to a casual holiday party, don't forget to have fun with seasonal designs and colors. Festive hues in jewel tones are an easy way to get into the holiday spirit.
The Antthony Aspen Holiday Graphic Tee is instant fun and comes in three different patterns, great for casual evenings. While the Antthony St. Nick Top and the Antthony Carol Tank & Cardigan Set take casual style and takes it up a notch.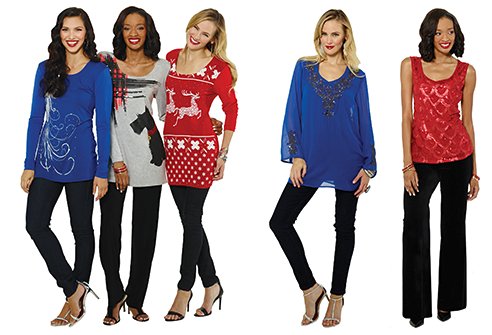 Going straight from work to a cocktail party? There's no need to do an elaborate presto-change-o in the ladies' room; these looks will take you seamlessly through day to evening.
The Antthony Noelle Top is bright and festive, but can be worn much longer than the season, while the Antthony Holly 3-piece Set screams holiday cheer that you can wear all year. And finally, the Antthony Isobel Knit Top & Skirt is elegant comfort that you can wear all day and night with ease.

One of this year's biggest trends is top-to-toe lace. Besides weddings, your prom, formals and the rare black-tie gala, the holidays are the next best opportunity to dress to the nines.
For your next night out, put on the Antthony Kringle Skirt Set, the Anthony Sira Velvet Dress or the Antthony Sorcha Anne Crochet Lace Top & Skirt Set. They are simply stunning and holiday chic all wrapped in one beautiful outfit.
This winter try understated elegance, pairing simple silhouettes with tailored jackets for a fanastic mix and match wardrobe. These minimalist looks can easily be dressed up with a statement necklace or a pair of sky-high stilettos.
The Antthony Glynis Rose jacket is a perfect example of a blazer that works well with an all black ensemble. The Antthony North Bell top is pretty as a present and the Antthony Cameron Hazel Feather Wrap will keep off any winter chill, in style.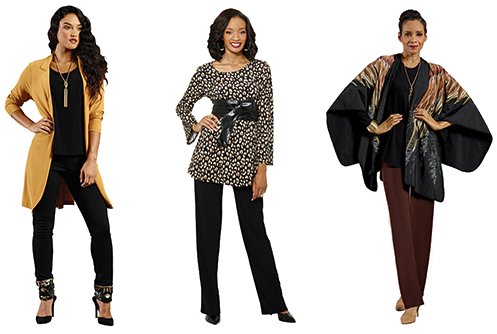 All of these Antthony designs are available to shop online at HSN.com or www.AntthonyOriginals.com anytime 24/7. My designs come in petite, missy and plus sizes, so there is something here for every woman.
Upcoming Events
Mark your calendar and tune-in when I will share my favorite looks to give as gifts this season. I look forward to sharing my designs with you and creating your wishes and wants list for this holiday. Whether for yourself or as a gift, the Gift of Giving collection is sure to be your one-stop-shop for the women in your life this year.
Antthony Live on QVCUK
Wednesday, November 18th
Thursday, November 19th
Antthony's Gift of Giving Collection Debut
Saturday, November 28th
5am – 6am
6am – 7am
7pm – 8pm
8pm – 9pm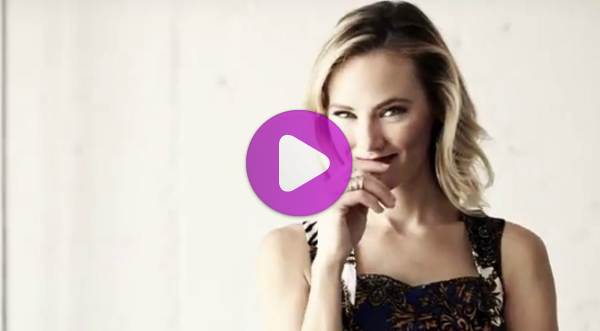 [really_simple_share]