This season there are many stylish clothing options for women who want to create a visually balanced silhouette. If you are a woman who wants to look long and lean, the key is in the proportions. In general, when choosing an outfit, keep the skirt or pant long and relatively fitted, and choose a tunic or top that extend to the hip. This way all eyes will be on your seriously elongated shape.
If you are a curvy woman you may not be able to follow all the fall fashion trends, but don't fret, there is something available and stylish to wear for every body shape. Don't get sidetracked by falling in love with a style and look that doesn't match your body shape. Instead, try some of the following tips, which will make you stand just a little bit taller!
BIG BELTS
To accentuate your waist and create the illusion of an hourglass figure, it's time to break out the big belts. You don't need to go up to "boxing championship belt" dimensions to draw the eye to the midriff, simply choose tunics and tops that extend to the hip so all eyes are on your elongated shape, and then belt it to create a color contrast.
The Antthony Kenzie Skye Tee and Antthony Healther Scota Top and Skirt are both great examples of how this look works well. They are stylish, polished and create a very long and lean appearance.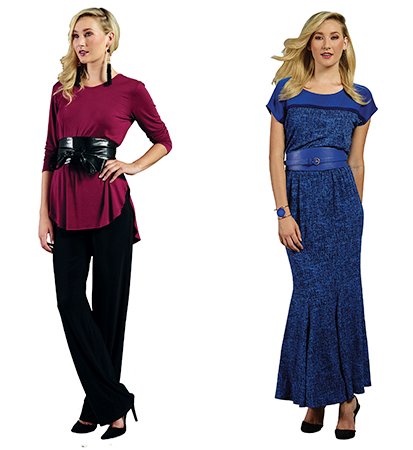 PATTERN FUN
It's natural to reach for a palette of black, gray and navy during winter. Mix up your neutral knits and wool separates with a winter-approved print to add a pop of fun to your wardrobe! The Antthony Brianne Printed Jumpsuit is fresh, stylish and interesting to the eye. The geometric pattern on the Antthony Kenzie Skye Vest and matching Alannah Skye Printed Scarf similarly creates a special visual effect to elongate the torso.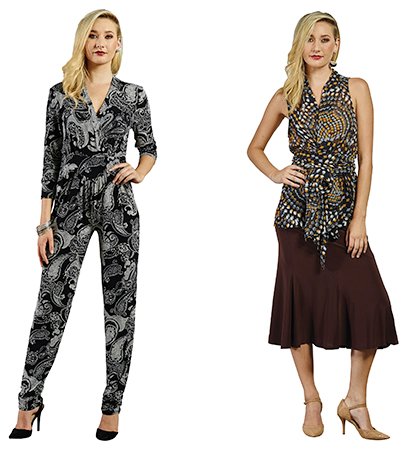 HIP BLOUSES
A great blouse, which you can actually wear in your everyday lives, is a wardrobe must! The Antthony Blaire Innes V-Neck top is such a blouse. It can carry you from the desk to drinks, any day, and the stylish simplicity gives it versatility when pairing it with a bottom. Another great blouse is the Antthony Annella Belle Printed Novelty Tee. A graphic tee can carry an entire outfit and looks great when paired with solid colored pants and minimal accessories.
For these looks and more you can shop Antthony designs online at HSN.com or www.AntthonyOriginals.com anytime 24/7. All of my designs come in petite, missy and women's sizes, so there is something here for every woman.
Upcoming Events
For a great deal, be sure to shop the HSN Today's Special today, Wednesday, September 30th featuring an Antthony design as their best value of the day. Shop smart and build your wardrobe for the change of season!
Antthony's Today's Special
Wednesday, September 30th 2015
12am-1am 1am-2am 5am-6am 7am-8am 11am-12pm
4pm-5pm 5pm-6pm 10pm-11pm
All Times Are Eastern Standard
[really_simple_share]