Ladies, do you drool with jealousy when you thumb through fashion magazines and see the ultimate chicness of the European women that make up the pages? They look effortlessly beautiful in their amazing clothes and impeccable hair dos. But, guess what ladies – I have good news for you. It is possible for you to have the same flair. I'm going to let you in on a few simple secrets of European women so that you too can look effortlessly chic!
Step 1: Make it Fit
First things first, ladies – your clothes need to fit. That does not mean just that they do not fall down; it means that they should flatter your figure and be well formed to your body. They should be the perfect balance between snug and baggy, giving you the air of ultimate sophistication.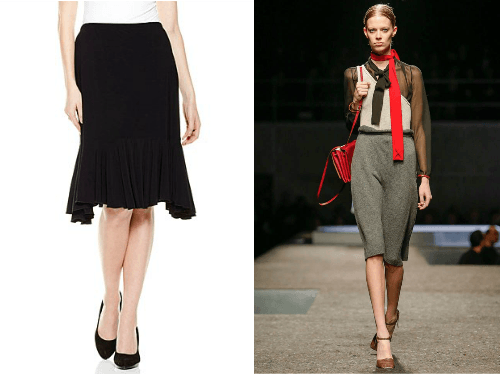 Step 2: Choose Neutral Colors
Yes, colors are fun, but when you are trying to pull off a sophisticated, put together European look, you will want to choose neutral colors for your basic clothes. This means your blouses, pants, skirts and dresses should be basic colors such as black, brown, blue, white and cream.
Step 3: Wear Blouses not T-Shirts
T-shirts and loose sweatshirts are not a part of the European wardrobe. Instead choose blouses that fit well, in neutral colors of course, and beautiful cardigans. Keep the look classic and simple. This allows you to carry your wardrobe over from year to year.
Step 4: Shoes that Flatter
If you love shoes, then you will not have any problem loving this European trend! Ditch the flats and sneakers and wear beautiful stilettos and wedge heels instead. You can have a little more fun with color with your shoes. Choose colors that are bright and fun! Your shoes should fit your feet well, making your ankles and feet look slim.
Step 5: Carry Yourself Appropriately
Once you are impeccably dressed, it is time to carry yourself like a European. This means having perfectly styled hair, well groomed nails, pretty pedicures and well groomed eyebrows. It also means carrying yourself with good posture and always wearing pretty accessories. This means, ladies, that you do not need to save your favorite diamonds for special occasions. It's your chance to flaunt them all of the time!
There you have it ladies – European chic without much work at all! The key is in keeping it simple, yet sophisticated. The wonderful part about bringing a European flair to your wardrobe is that you can guarantee you will have classic pieces that can be worn year after year. This allows you more spending money to splurge on those trendy pieces that you have your eye on each year. What could be more fun than splurging on fun pieces? Head on over to Facebook and share your European flair photos with us – we'd love to hear from you!

FABULOUSLY FUTURISTIC STYLE
Welcome to the past, present and future of style combined into one fabulously forward-thinking collection from Antthony. These retro-futuristic designs blend vintage shapes with modern texture and patterns for a warp-speed update to your wardrobe. All the time travel trends indicate these are the looks that you never knew you always wanted – until now!
We invite you to celebrate 20 years of great design by Antthony, by tuning into the upcoming HSN shows. Throughout the year they will be featuring special pricing on the most cutting-edge designs and showcasing the best deals of the season. So let tomorrow's styles be yours today when you log in to HSN.com and look for Anthony under the fashion tab, where you will see more looks than ever before. All designs fit women from size 4 to 26W. The future of style begins now!
[really_simple_share]