When you think of spring, your mind more than likely travels to pretty pastels and beautiful lace, but this year is going to bring a new twist to what you see walking down the street. The pastels are still "in" but it is what they are being paired with that might take you by surprise. Ready? This year's trend is to pair pretty, feminine pastels with bright, bold colors! Don't shake your head at this thought just yet. What if we told you it was a sign of confidence and strength? Are you interested now? Let's take a look at what it looks like.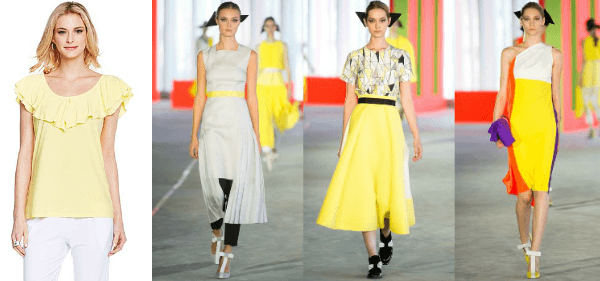 Pretty in Yellow
Many people have a love/hate relationship with yellow, but it is time to rethink this beautiful and versatile color. If you are among the brazen, go ahead and dress in bright yellow from head-to-toe. You thought red was head turning; just watch as you turn necks everywhere you go when sporting this look. If you are not that brave, yellow also makes a wonderful accent color. Carry a yellow handbag, wear yellow jewelry or my favorite, wear yellow shoes! If you want to wear clothing in yellow – pair it with black and white for the most eye popping look that is bound to get you many compliments.
Sing the Blues
You can sing the blues all spring and summer because this color is HOT. Wear it from head-to-toe in your favorite pattern, such as the Daphnis Maxi Dress with Bolero or the Chaldene Colorblock Maxi and feel fantastic! If you do not want to go blue all over, go ahead and try bright blue pants! Yes, break out of the ordinary neutrals and go bold, ladies! If you are feeling apprehensive, you can tone down the rest of the outfit by pairing them with a neutral top and accessories, but our guess is that you will be having so much fun that you will not stop there!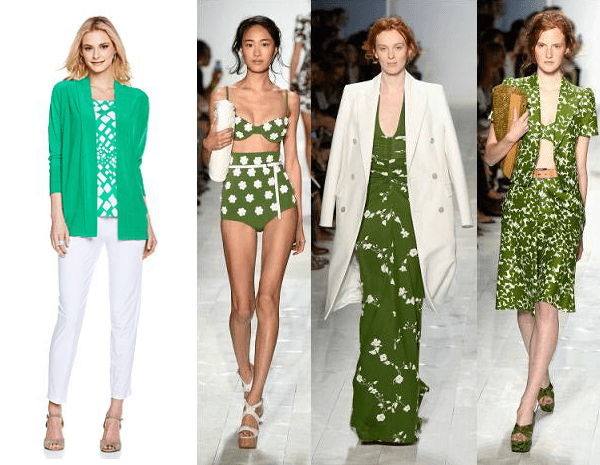 Give Green a Go
Yes, green ladies. Do not cringe just yet – let's take a look at how beautiful it can be. At first, this is probably one of those colors that you want to wear in a pattern, rather than a solid piece. It might never be more than a patterned color that you wear, but we urge you to give it a try in a solid piece, such as the Nancy 3-Piece Cardigan Set. Pair the cardigan with beautiful neutral pants and watch the pop of color jump out at you. We promise – it will be the others that will be green with envy when they see you.
Fabulous Spring Style for Today's Ladies
Are you ready to see more? Antthony Originals has the most exquisite spring line ready just for you! Get ready to feel amazing in a sophisticated, retro style that perfectly combines with today's styles and tomorrow's trends. When you see the new clothing line, you will know that this is what spring is meant to look like. Be one of the first to see our spring line and come celebrate 20 years of impeccable designs by Antthony Originals on HSN.com! You will not want to miss the fun!
[really_simple_share]