Hello Ladies and Happy New Year 2015! Can you believe the New Year has arrived! Lately, in the blog I've been tempting and teasing you with sneak peeks of all the exciting styles coming in the latest Antthony Original Collection – affectionately known as the Sun-Kissed Spring Collection. This week I want to give you even more and invite you to join me on HSN for all the upcoming shows – Tune in and call in to visit with me and have all your Antthony Original Design questions answered! Here is your official peek – and this month I'll be introducing you in detail to all the latest in the collection with tips on how to wear each of this springs trends to look, as always, your most beautiful and chic! Let's jump into the Sun-Kissed Spring Collection together!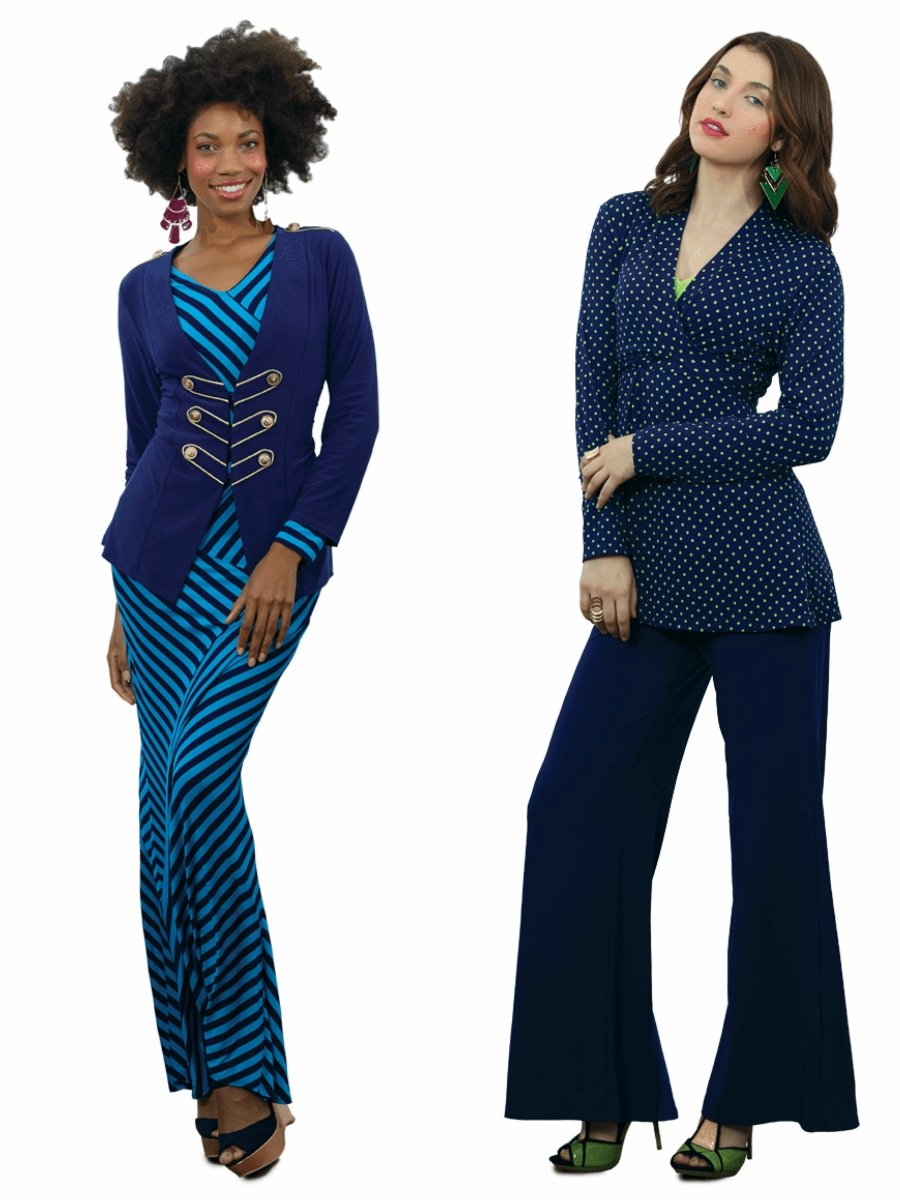 Fresh Career Nautical
Nautical never seems to go out of style – but is just re-invented in unexpected ways offers a fresh interpretation of the timeless classic. This Spring – you'll adore the latest in Antthony's Career Nautical designs – crisp and fresh – with a hint of military perspective combined with pops of color and non-traditional stripes. Perfect for the office, a day out with friends or a fun-filled resort getaway – you will find yourself craving a day by the sea!
The Return of the Harem Pant
Just when you least expect it – the Harem pant returns in a multitude of colors and patterns that are sure to please! Harem pants (in case you don't know them) features a high waist coupled with a full, somewhat slouchy, gathered cut, finished with a cropped style leg. Uniquely trendy – harem pants offer a style all their own that is delightfully flattering – the high waist enhances a sensual hourglass figure while the cropped leg paired with your favorite heels delivers the illusion of longer, sexier legs. From brights to patterns, you'll love the modern harem pants as they take a starring role in your spring wardrobe.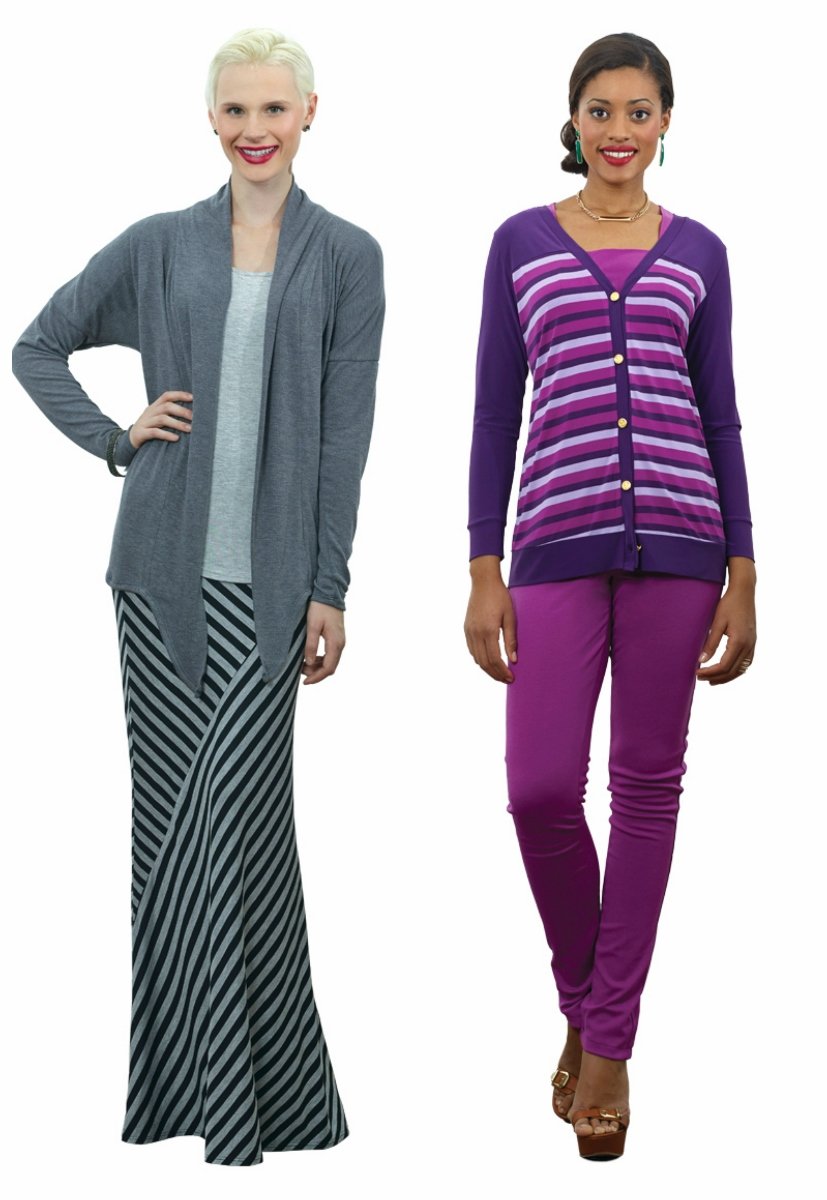 Layering and Stripes
Layering patterns, fabrics and styles are as popular as ever, but this Spring- stripes are coming of age in new bold combinations. Perfect for layering and delivering a beautiful slimming effect. Layering offers the delightful opportunity to re-mix and match, while re-inventing existing wardrobe favorites with creating new ensembles with flattering style. The perfection of both layering and stripes is that it can be fashioned prettily with dresses, pants, and skirts, and transition virtually anywhere – from the business meeting to a night out on the town.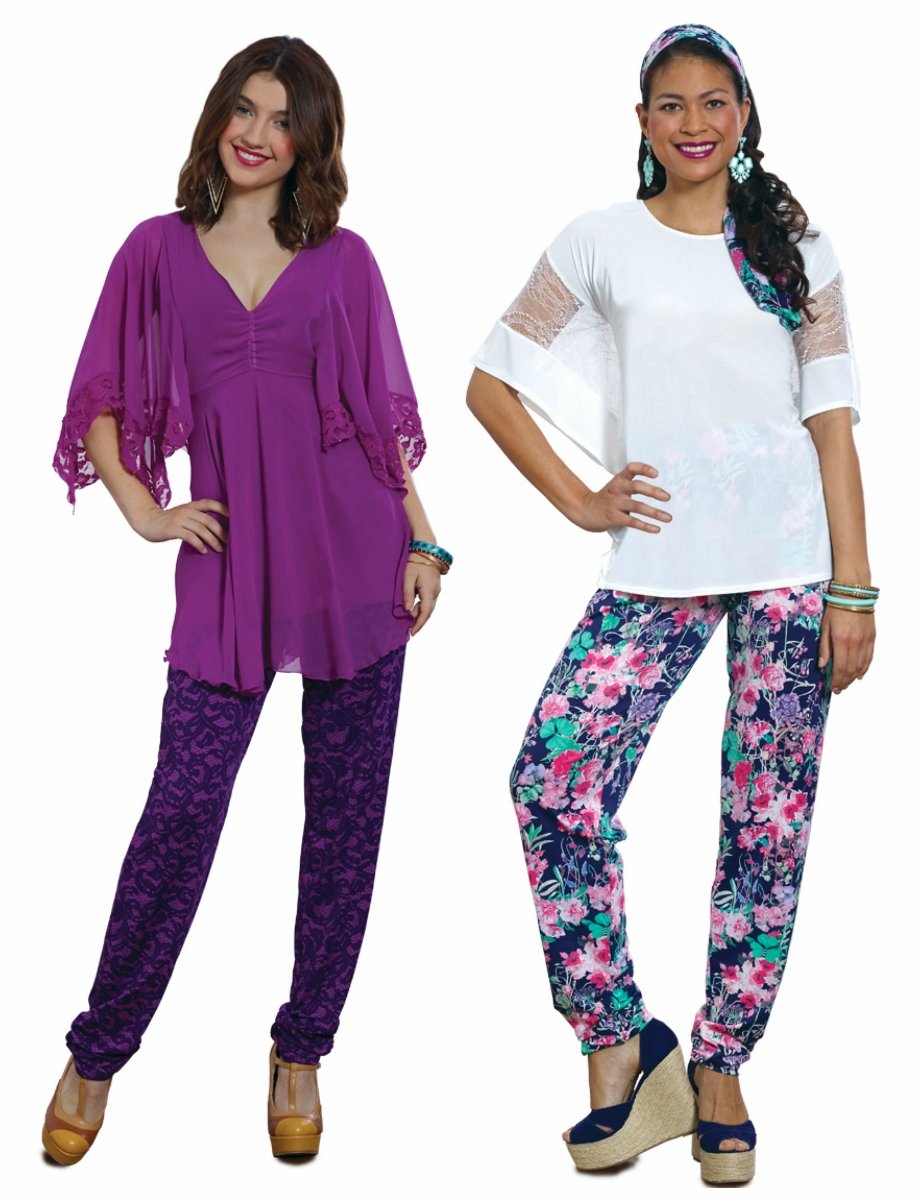 Lace and Sheer
Ethereal, lovely and ultra-feminine is the perfect description of the Sun-Kissed Spring Collection's offering of luxurious lace and sensual sheer designs. Always seeking to flatter your natural beauty, these delicately created pieces are ideally paired with pants and skirts promising a soft and superb oh-so-chic and glamourous look!
The Antthony Sun-Kissed Spring Collection promises to deliver all the superb Antthony style that you love along with all the flattering looks that you expect! Stop in and visit at with me at HSN and www.AntthonyOriginals.com and explore all the chic Spring looks from the Antthony Sun-Kissed Spring Collection 2015.
SAVE THE DATE!
ANTTHONY RETURNS TO HSN in January with the Sun-Kissed Spring Collection 2015!
January 10, 2015 1pm-2pm & 2pm-3pm
January 11, 2015 6am & 6pm
January 13, 2015 Antthony's Today Special! Visit and shop the Sun-Kissed Spring Collection as I present my best value for the day at the beginning of every hour starting at midnight!
12AM/ 1AM/ 3AM/ 8AM/ 11AM/12PM/3PM/4PM/7PM.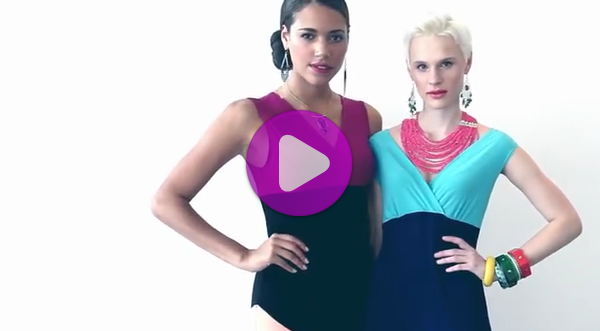 [really_simple_share]