In daydreams of your upcoming cruise, what do you see yourself doing? Are you lounging poolside, soaking up the delicious sunshine, fruity drink in hand? Are you off the boat and on an exotic island, exploring all the sights? Maybe you're settling down to a five-star dinner, candles twinkling all around you. More importantly, in these daydreams… what are you wearing? Whatever activities you have planned for your cruise, we've got tips to ensure you turn heads while you're doing it!
Poolside panache
Let's be honest; you know one day at the pool isn't going to be enough! (You can't just let that beautiful weather go to waste, after all.) Especially if you're on a tropical cruise and docking near a breathtaking beach, you'll be spending plenty of time in your swimwear—so plan to bring a few different options! This ensures you'll always have a dry suit at the ready, plus allows you to mix up your look. Choose suits that flatter your figure (we've got some great tips here: Swimsuits For Every Body), and don't forget the extras: a colorful sarong or boho-inspired cover-up, a wide-brimmed hat, and your favorite sunglasses. Oh, and make sure there's an umbrella in that fruity drink, too; it IS vacation, after all.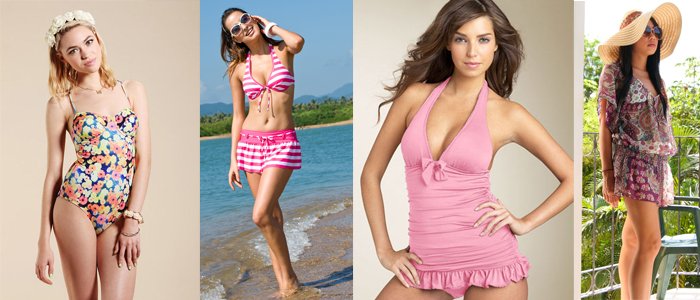 Adventure seekers, ahoy!
Seeking to quench your thirst for adventure as you sail the seas? Be sure to pack accordingly! If your off-deck excursions include activities like hiking, horseback riding or guided walking tours, dressing for comfort is key. In warmer climates, you'll look great and feel cool in classic pieces made of natural, breathable fabrics; think cotton, linen and rayon. For cooler spots, layering is key; bring plenty of T-shirts, long-sleeved shirts, lightweight jackets and hats; this way, you've got maximum versatility for changing temperatures. And, yes, while we adore our cute shoes as much as you do… save those for when you're back on the ship! For excursions, your favorite sneakers will almost always do the trick. (Plus, they can do double duty if you're up to a power-walk around the deck later on!)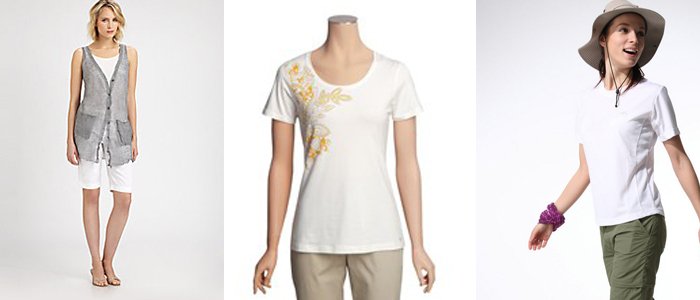 Dazzling at dinner
Finding the perfect evening attire can be daunting, what with so many options to choose from! If you're feeling like a stand-out, seek sequins and sparkles; in the dimmer light of most cruise-ship dining rooms, you'll sparkle subtly! For larger busts, seek silhouettes with open necklines and a fitted waist; they'll show off your figure without going overboard. Smaller busts look best in A-line cuts, as well as in roomier, Empire-style designs that are fitted up top and flare out below. Of course, no one can go wrong in a little black dress; add a pair of colorful heels and your favorite jewelry, and you've got timeless elegance in a flash.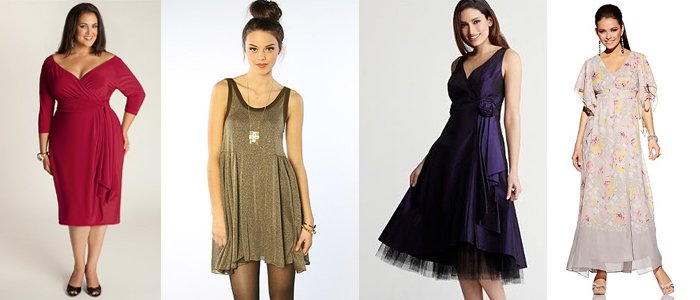 What are your favorite cruise essentials? Have you perfected a "cruise wardrobe" and want to share your secrets? Let us know in the comments below!
[really_simple_share]