Ladies, it is here! The holidays are upon us! Have you chosen your piece de resistance yet? That outfit that is going to turn heads the moment you walk in the door? If your outfit is still up in the air – darling we have some beautiful options for you! Let's take a walk through the beautiful sparkles, glamorous dresses and pants that will have you looking like a runway model! Our only hope is that you have more than one occasion to slip on these beautiful ensembles, because we are quite certain choosing just one is going to be, shall we say, impossible?
Embellishments Please
For all of you sparkly ladies out there, we have the perfect look for you in the Cascade Shimmer Tank and Pant Set. Take a look at this beauty – not only do you get sparkles in the beautiful tank top, you also get ruffles! Yes, gorgeous, cascading ruffles in the beautiful cardigan that is an exquisite match! Wait, we are not done – this exquisite ensemble also comes with matching pants. What is left for you to choose? The perfect pair of shoes and maybe a bracelet and some earrings – that is it!
If you are simply looking for an embellished top – do not pass up our Mayrse Embellished Top and Tank. We make it easy for you to be sleek and sophisticated in this ensemble with its embellished sleeves and collar. Honestly, all that you need is a simple pair of pants, your favorite heels and a pair of sparkly earrings and you are ready for your night on the town!
A Dress for a Lady

Are you thinking that you want to wear a dress this holiday season? Maybe New Year's Eve promises to be the best night of the year for you and you want to look the part. Don't worry darling, we have got you covered with the Margot Maxi Dress! It is beauty and comfort all in one; what more could you ask for? In this gorgeous dress, we have done it all for you – it is embellished and sophisticated in its full length glory.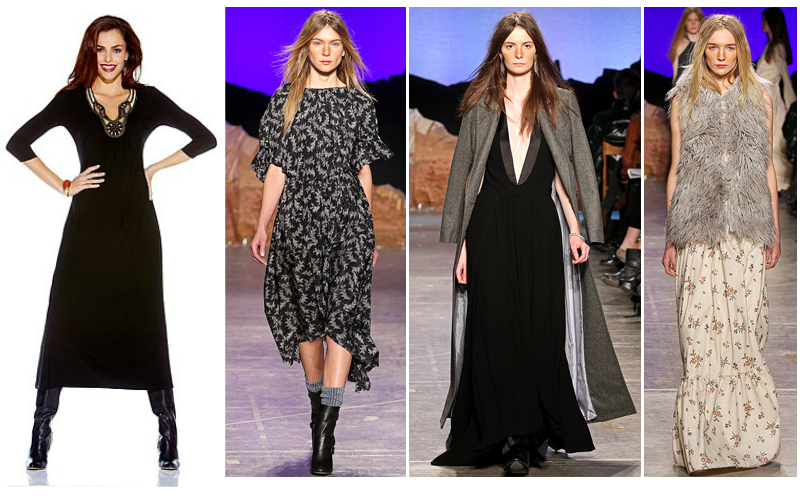 Pants that Rock
Were you hoping to wear pants this holiday season? Whether your reasons are for comfort or warmth – because baby it's cold outside, we have the perfect pair for you. The Constance Tuxedo Stripe Pants are, dare we say, perfect? What we love the most about these beautiful pants is their versatility. Grab a pair to wear with your sparkly New Year's Eve top, but then have a beautiful pair of pants to wear the rest of the season. Yes, pair it with a blazer for work or a sassy sweater and heels for a night out!
There you have it ladies! Your holidays are all set! Pick out your perfect piece or two and get ready to celebrate in style. We promise that heads will turn and the compliments will be abundant every time you slip yourself into one of these beautiful pieces of clothing. Come tell us about your beautiful choices on Facebook – we cannot wait to hear from you!
[really_simple_share]