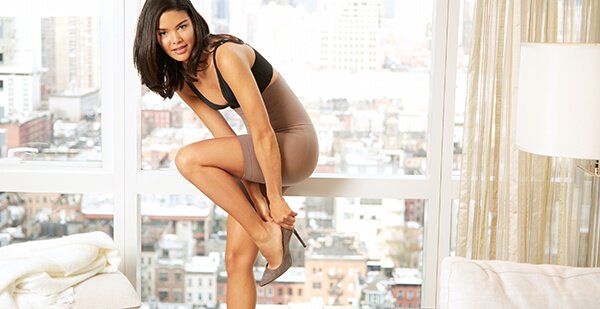 Shapewear is every woman's best friend and your secret weapon for disguising any lumps and bumps. You don't have to wear something that's going to completely change your figure, but there are ways to enhance your silhouette and smooth, lift and flatten it in all the right places. Whether you're a size 2 or 22, sometimes the only way to look truly polished is to put something sleek on underneath.
HERE ARE SOME FOUNDATION WEAR OPTIONS THAT ADDRESS
SPECIFIC PROBLEM AREAS FOR WOMEN!
HERE ARE SOME FOUNDATION WEAR OPTIONS THAT ADDRESS
SPECIFIC PROBLEM AREAS FOR WOMEN!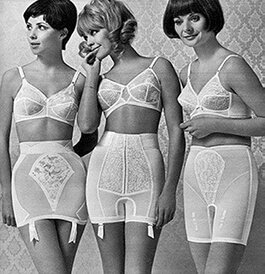 1. Don't try to size down, that only causes bulges, discomfort, and can make you look bigger. Go to a store and try on shapewear pieces to see what fits best on you. Sit down and walk around while you wear it to make sure that you feel comfortable and that the piece stays in place.
2. The higher the nylon content, the more a garment will alter your shape. Feel the fabric and if it's lightweight and slips through your hands, it's designed to smooth out targeted spots on your figure. Heavier pieces have compression zones that will suck and tuck your body into shape.
3. Don't wear them with tights. Putting nylon blends next to each other will cause your tights to shift to the side, and it creates an extra layer in the thigh region causing seams to show through your clothes. That defeats the purpose!
4. Consider the temperature. Shapewear is typically made of nylon and spandex fabrics that don't breathe. That's fine in colder climates where you want to retain body heat, but in the warmer months, or more temperate climates, it makes you more prone to sweat. Several brands sell summer shapewear, lighter versions of their original products, designed with breathability in mind.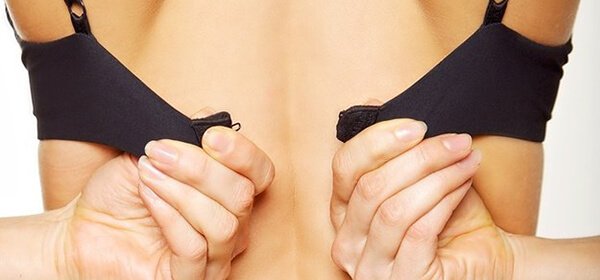 The right bra will only make you look thinner, but it can help you feel more confident in your skin. Many are breathable, provide coverage and have a natural shape that feels great to wear and gives a seamless, natural shape under any outfit.
The key to shopping for a bra is getting the right fit. An ill-fitting bra is not only uncomfortable, if it's too tight, your breasts pillow out, and if it's too loose, it will leave a gap between your bra and your breasts. While it is recommended to visit a department store or boutique once a year that offers expert fittings, if you are going it on your own, focus on these four criteria: how the cups fit; whether the front band touches the sternum; the shape of the underwire; and the length of the straps.
HERE ARE 4 BRA TIPS TO MAKE SURE YOU LOOK YOUR BEST!
Try on more than one size.
There's no standard fit among bra manufacturers, so the size you buy can vary by brand and cut. Don't get hung up on a letter or number, go for comfort.
Try different brands.
Try on different designers to see which one accommodates your size and body type best. No one brand fits all. You'll know it's the right fit when your breasts are separated, supported, and lifted up and away from the rib cage.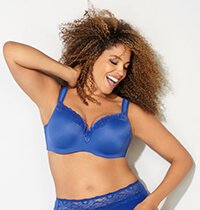 Don't put up with pain.
Your bra should not hurt you. If the wire is digging into your flesh it is because your cup size is too small. The wire needs to be completely around the breast. If it's not, go down one band size and up one cup size to get more comfortable.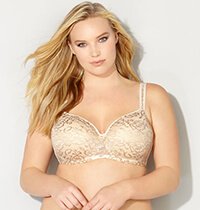 Know the different styles.
Different bra styles can create varying effects. A demi lifts and separates; a push-up enlarges and lifts; plunge is best for lower-cut tops; and full coverage is ideal for high cut necklines.
UPCOMING EVENTS
LIVE ON HSN
Mark your calendar and tune-in to HSN on Sunday, October 30th when I will be live and talking to you about my latest collection. If you need something to keep you warm this fall, remember you can shop Antthony designs online at HSN.com or www.AntthonyOriginals.com anytime 24/7. All of my designs come in petite, missy and women's sizes, so there is something here for every woman.
Sunday October 30th
6am -7am
7am-8am
2pm-3pm
4pm-5pm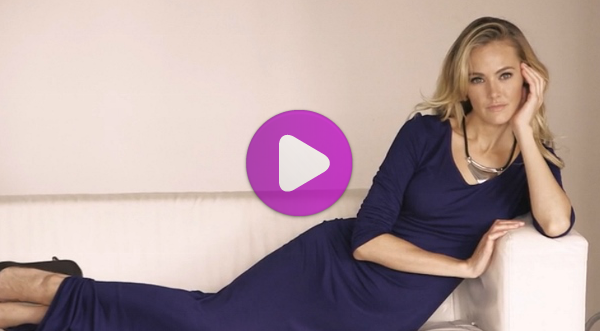 [really_simple_share]