When I say graphic tees, chances are you think of daytime casual outfits, right? What if I told you that you were wrong? And if I told you that graphic tees have even been seen on the red carpet? Yes, ladies it is true – graphic tees are one of the hottest items to snag this summer. I will show some fabulous ways that these beautiful tees that I guarantee you will love and can wear almost anywhere!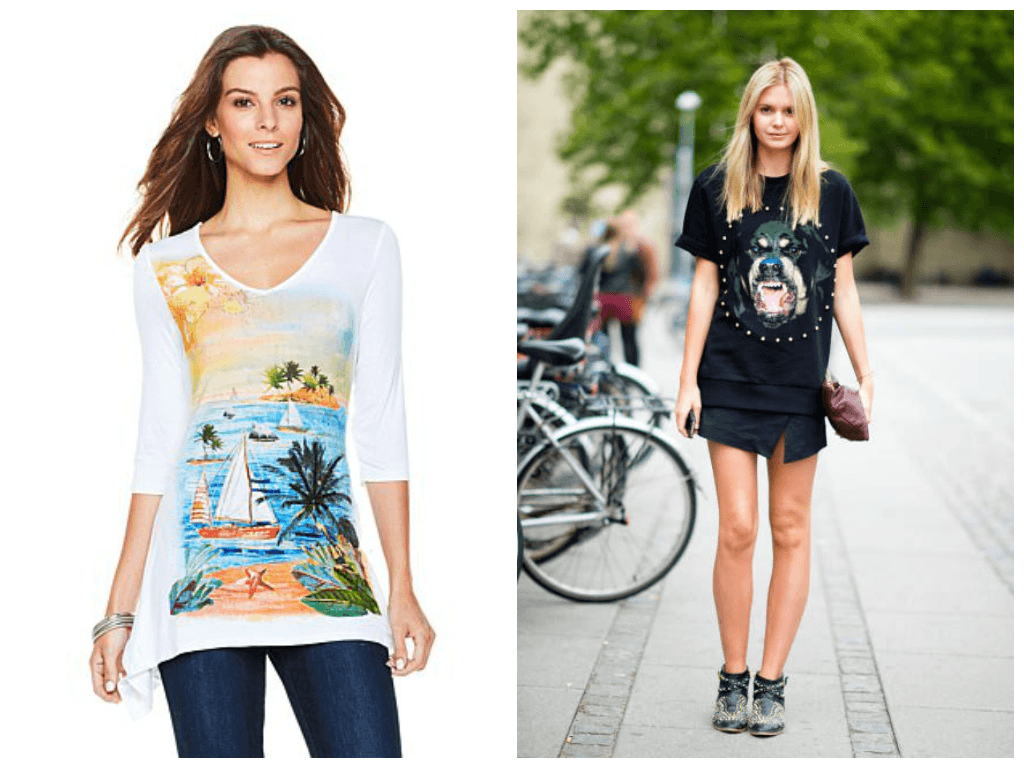 The Chic Daytime Outfit
The graphic tee was destined to be worn with jeans that much we all know. But how do you make it chic? It is so simple that you will not believe it. Instead of the standard sneakers or flip flops, try wearing a pair of high heels and carrying one of your fanciest clutches and watch how the outfit comes alive! The best part about this is that you can wear the outfit during the day with flats if you are going to be running around and then switch to heels, a clutch and fancy jewelry at night; it's an instantly day-to-night outfit!
Go Skinny
Nothing says glamour more than a patterned pair of skinny jeans or pants paired with a graphic tee. All that you need to finish the outfit is the perfect pair of heels and plenty of flashy jewelry. If you want to add a little more to the outfit, try a fitted blazer or chunky cardigan to add a little more texture to the outfit without taking things overboard.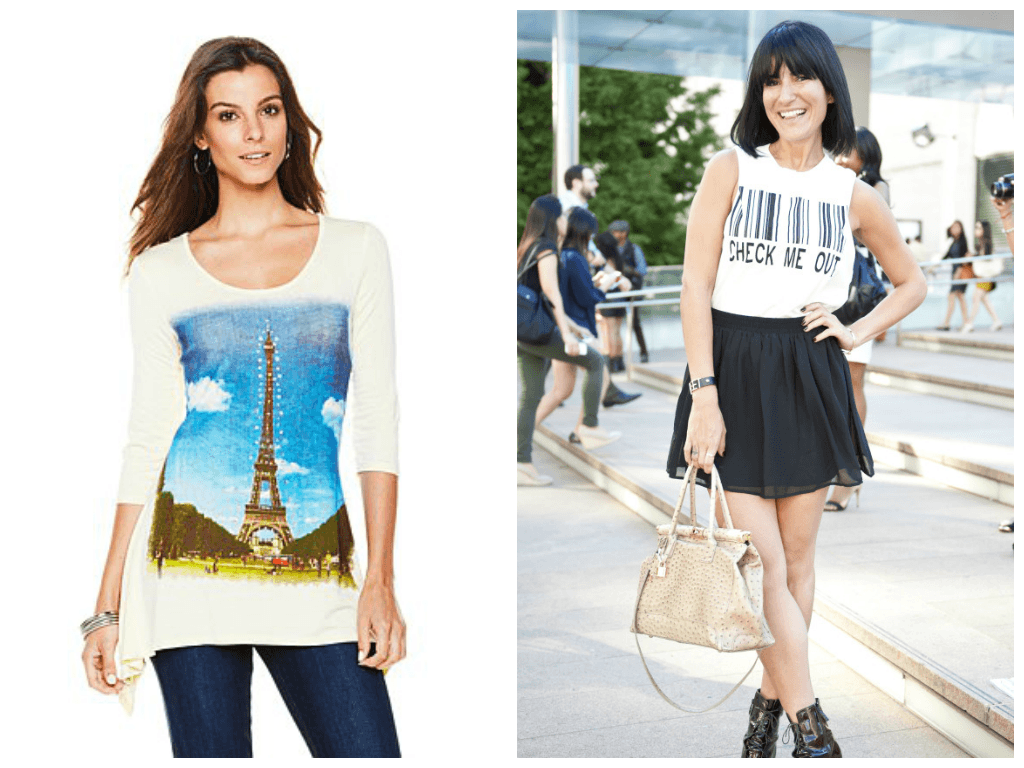 A Skirt is all it Takes
The graphic tee can be paired with so much more than jeans! Try a swinging skirt for a feminine touch or a full-length maxi skirt for glamour and comfort. Yes, a T-shirt with a skirt and your favorite heels is an instant punch of girly. If you want to dress it up a little more, throw a fitted blazer over the outfit and throw your hair in a messy bun. You have instant glamour without even trying.
It's all in the Accessories
We all know that accessories can take any outfit from boring to out of this world; the same is true for a graphic tee. No matter what you decide to wear your tee with, see how you can dress it up. Think of accessories such as a scarf, chunky necklace, mixed media jacket or a lot of bangle bracelets. The simple addition of your favorite accessories will change the outfit in a flash!
The graphic tee has numerous uses, so go ahead and try a few different tees in different ways this summer. You will not know what you like until you go ahead and give it a try! You might even find a new favorite fashion trend that takes you from day-to-night without any fuss.

Fabulous Spring Style for Today's Ladies
Antthony Originals has the most exquisite summer line that will make dressing this summer fuss free! Get ready to see the easiest ensembles that will have you feeling glamorous in seconds this summer. Our summer clothing line is meant to be beautiful, simple and glamorous. Come check it out and help us celebrate 20 years of amazing fashion!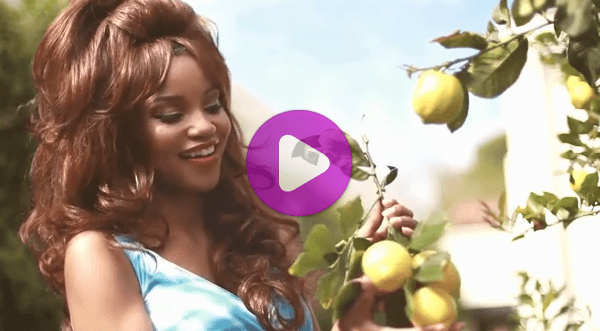 [really_simple_share]