What could be better than giving the gift of fashion to your friends and loved ones this holiday? In our eyes, absolutely nothing! That is why we are here to give you a few more tips on what should be on your holiday shopping list this year for the women in your life. We promise, we will not tell if you sneak in a gift or two for yourself; it is too hard to resist! At least for us it is!
Ruffles on Sweaters
Ruffles are everywhere and we are loving it! Don't succumb to the boring cardigans that are gifted every year – this year dare to give gorgeous ruffles like you will find on the "Donatella" Ruffle Sweater Coat. It is warm, beautiful and filled with ruffles from the neck down to the waist. If that is not enough, check out its figure flattering shape! Go ahead, make your recipients feel good about themselves and love you even more when they slip this beauty on!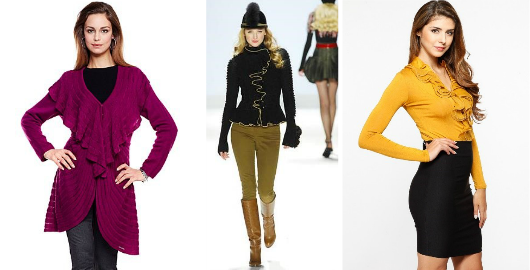 Do you want to give something with a little more flash? The "Merilee" Sequin Sweater Duster will ring your bell! Watch your loved ones' eyes light up with delight when they feast their eyes on the all over sequins in combination with ruffles that are strategically placed down the center of the sweater, taking the focus off of any areas that a woman would prefer that eyes did not go. Of course the sequins are sure to dress up any ensemble and put a sparkle in your loved one's eye.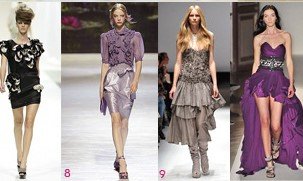 Studs on Denim
Are the women on your list a little edgier? Or maybe you want to make them feel that way? Then let's head on over to the fabulous studded denim jackets, like the "Inessa" Studded Moto Jean Jacket. It is casual chic at its absolute best. Relaxed denim with edgy studs, your recipient can wear this in so many ways! Dressy or casual, this jacket can swing both ways making it the perfect gift for that hard to buy for person on your list.
No one will be singing the holiday blues when they open their present to find the "Dionne" Embroidered Denim Jacket. What is not to love about a jacket that can be worn in any season? Yes, this is the gift that keeps on giving. With its embroidered beauty, it is the top that is acceptable in almost any scenario. Look at you, now you have just added versatility to your friend or loved one's wardrobe! Score one for you in the books!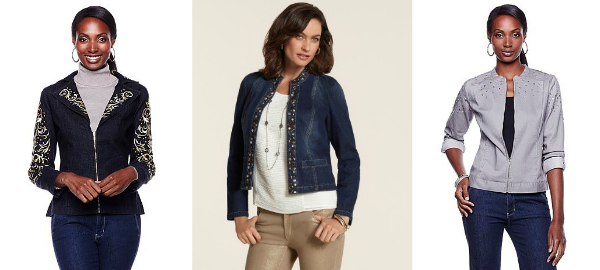 Now we know we just made your holiday shopping easier; you can thank us later. When you shop Antthony's designs on HSN.com, it is easy to find the perfect gift for every woman on your list. Shopping at HSN.com is fun and easy – heck, you can do it in your favorite pajamas, and we would never know! Most importantly, have fun and do not forget to share your gift choices on Facebook! We want to know what you chose!
[really_simple_share]