With warm temperatures coming and sunny days on the horizon, it's time to start planning your summer wardrobe. From sexy bare shoulders and lingerie-inspired dresses, to bold stripes and hot new colors, there are a ton of wearable fashions this season. It's true, these looks are totally real-life wearable!
To help you make the seasonal transition, I've put together some of the hottest trends from fashion week so you'll be ready to face summer in style. There is something here for every woman and every body type. Get inspired and then get ready to shop.
HERE ARE SOME TIPS TO START PLANNING YOUR SUMMER OUTFITS NOW!
SEXY SHOULDERS
Open, off-the-shoulder necklines are a fashionable way to say cool during the hot summer nights, but this season, take it a step further with cutouts meant to highlight just the shoulder. Forget fussing with an off-the-shoulder top that constantly needs readjustment, and go with these looks that are just as flattering!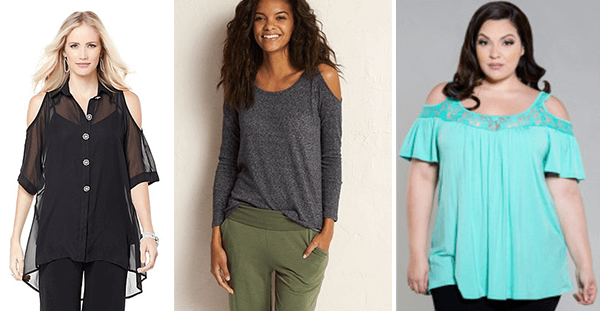 BOLD STRIPES
Whether you reach for a statement coat or stock up on knit tanks to pair with your favorite denim, brighten up your wardrobe with wide and bold stripes this season. Have fun mixing and matching colors for big style impact!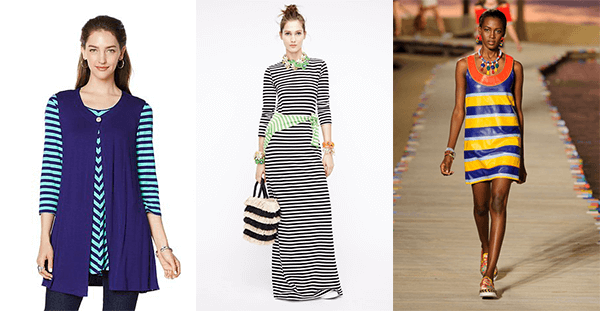 SLINKY SLIPS
A slinky, silky slip dress is all you need to feel sexy. It's as simple as that! It is a great summer staple because the gorgeous silhouette can be styled so many ways. Invest in a classic black style, one with a pop of color, or a pretty metallic version and then pair it with sassy sandals and a sun-kissed glow. The slip dress is back and looking slinkier than ever!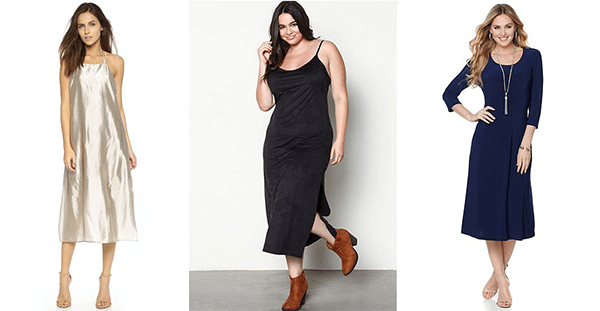 TONS OF TEXTURE
This summer you can take sexy to a whole new level by mixing leather and laces with sheer and sleek fabrications, or pile cool studding on top of sculptural fabrics. You will look like you are wearing a tactile work of art by combining a whole grab bag of materials.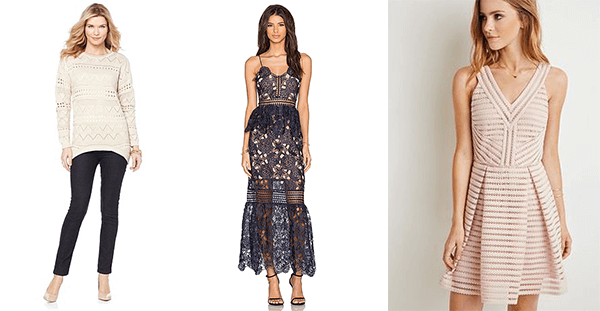 FEMININE MICROPLEATS
Pleating isn't reserved for preps or girlie girls anymore. Wear micro-pleated texture with skirts and dresses will add a modern shape to any silhouette, while also remaining unstructured, so the pieces will drape flatteringly on your body. It gives just a little flirtation and there's nothing more ladylike than a dress or top that has pretty pleats.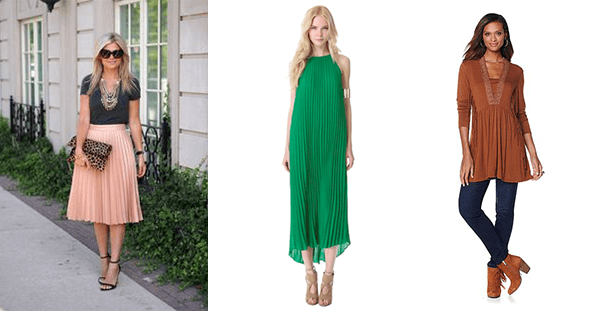 HERE ARE SOME OF THE HOT COLORS TO WEAR THIS SUMMER SEASON!
This season the hottest color hues in fashion will be calming, comforting, and warm. Pantone released their semi-annual color report in advance of New York fashion week, which is compiled by a group of experts around the world who track color trends. Their curated list is the number one indication of the colors you'll be seeing this season and that you'll want to wear to stay in style. This InStyle magazine article gives a deeper dive into these colors. Don't you just love the descriptive names?

It can be hard to find time to go to the mall and look for clothes. Not only is online shopping fast and convenient, but you can also find awesome deals that are sometimes harder to find in stores. It is possible to look stylish and not have to spend half of your bank account on your clothes.
If you're ready to broaden your horizons to include some of the new budget brands breaking onto the scene, there definitely some hidden shopping gems to the big brands every fashion girl should know.
HERE'S A FEW WEBSITES TO GET SOME GREAT DEALS ON FASHIONABLE AND AFFORDABLE CLOTHING FOR THE SUMMER!

Styles For Less has many store locations, but doing your online shopping from the website is the easiest option. It sells women's clothing, footwear and more. There are tons of amazing deals and sales, as well as several clothing options.

10 Dollar Mall has trendy clothes that are $10 or less. You can't go wrong with shopping here because you won't have to completely empty your pockets and feel guilty about buying a bunch of things later. It's great for testing some trendy pieces before investing in a new style.
Necessary Clothing has fashionable women's clothing at cheap prices. You can get free shipping if you spend $125 or more within the US. Check out the new arrivals, sales, dresses, shoes, and more.
Urban Original only sells items for women. There is almost always a sale going on, like buy one, get one 50 percent off. You buy popular styles and brands, but you get them for extremely cheap. This is a good place to buy shoes and dresses for going out.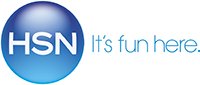 Shop HSN to have fun with your shopping. They carry women's clothing from top fashion brands and style icons in all sizes, including my Antthony Originals exclusive line of soft dressing related career separates, where simplicity is key and usability is paramount.
If super luxe designer gear is your thing, then be sure to bookmark The Outnet.com. It not only features heavily discounted designer wear, they also have their own in-house label, Iris & Ink; and frequently partner with top notch designers on limited-edition collections.
Neiman Marcus' Last Call website is something of a hidden secret. Featuring discounted designer wares; the site offers a daily deal where bargains can be scooped up with extra discounted prices, as well as a Clearance section, where another 50% of the price can be saved!
Very few brick-and-mortar shops carry larger sizes in stores, forcing women who need these sizes to do their shopping online. There are some great sites to shop that offer a wide array of sizes. Between ASOS Curve, which offers on-trend pieces at reasonable prices, and Salon Z at Saks.com, which sells high-end designer items in larger sizes, there are affordable and fashionable options for every woman. Here's a great list of 24 sites for plus-sized shoppers to consider.
Happy shopping ladies! Enjoy the warm weather and summer fashions.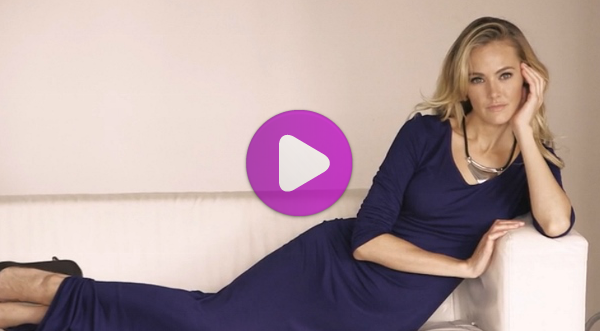 [really_simple_share]