Once the thermometer starts to dip, we tend to embrace cozy sweaters, easy knits and draped cardigans. So much of autumn is about cocooning and hunkering down, don't you think? Casual dressing sounds fabulous, and it is for a little while, but after a few weeks you may start to feel like a human down comforter as your wardrobe gives you a serious case of the blues.
You can embrace all the comfortable and casual fashion of the upcoming season without sacrificing your style!
The most important tip for comfortable style is to start with pieces that feel easy and relaxed, and then you can layer on a few elements to add a punch of flair. The fun part comes in trying to not take anything away from the ease of what you are wearing.
The Antthony Krystal Sweater and Antthony Bethal Knit Top are perfect examples of casual style that can be dressed up or down with a few accessories or a great pair of shoes. The subtle details make it look like you spent a lot of time planning your outfit, and you don't have to sacrifice the ease and comfort you crave. In the fall the obvious color choices skew to the darker realm – shades of brown, olives, gray and black come to mind. Add a dose of color to your Fall outfit with an accessory and instantly brighten up your look.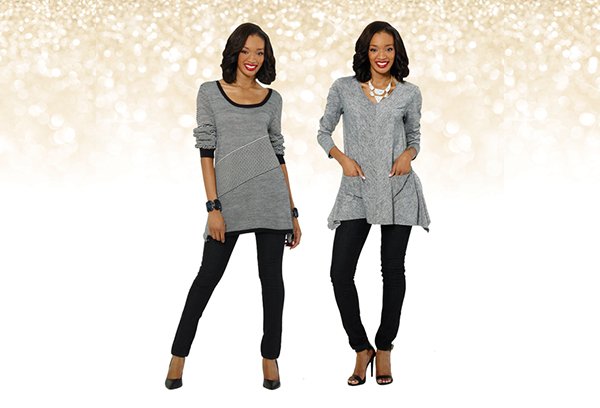 Not every activity you attend is super casual. Sometimes you have to get dressed up a bit. This certainly doesn't mean that you need to forego comfort. A knit dress is ideal because it isn't restricting, and looks a bit more done up. The Antthony Isobel Knit Top & Skirt is great when paired with a scarf and a good pair of boots. An alternative option is to wear a cozy top like the Antthony Bianca Sweater Tee, which is a fantastic solution when your life requires you to be dressed up in a casual manner.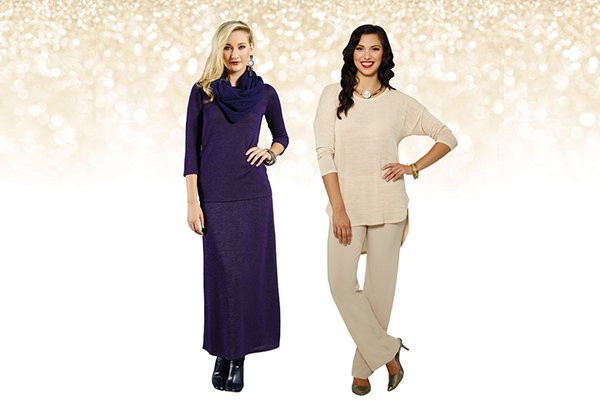 An easy sweater jacket is another fall staple. Layer this to your favorite top and jeans, nothing about comfort is sacrificed; yet, the play on color gives the whole outfit some interest. Using color in unexpected combinations is a great way to add style without losing its comfort factor. The Antthony Highlander Cable Knit Sweater Coat and the Antthony Cowboy Sweater with Fringe are great examples of 'go to' pieces to look effortlessly chic whilst staying warm.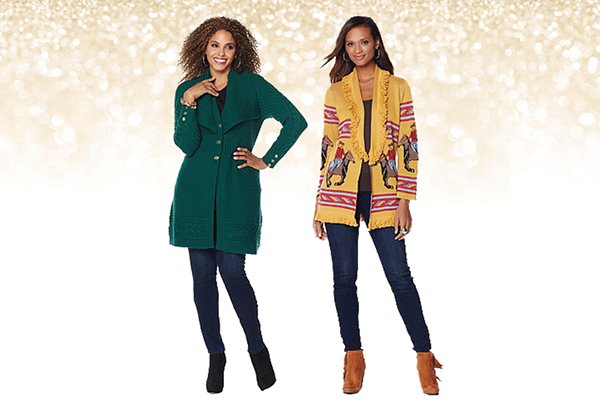 Now that you have these tips for dressing stylish in Fall's cooler temps when being warm and comfy is top priority, it is time to shop!
Grab some warm blankets, a hot beverage and then get online to put together your updated winter wardrobe!
All of these Antthony designs are available to shop online at HSN.com or www.AntthonyOriginals.com anytime 24/7. They come in petite, missy and plus sizes, so there is something here for every woman.

Upcoming Events
Be sure and tune-in THIS WEEK when I will share my favorite looks to give as gifts this season. I look forward to sharing my designs with you and creating your wishes and wants list for this holiday. Whether for yourself or as a gift, the Gift of Giving collection is sure to be your one-stop-shop for the women in your life this year.
Antthony's Gift of Giving Collection Debut
Saturday, November 28th
5am – 6am
6am – 7am
7pm – 8pm
8pm – 9pm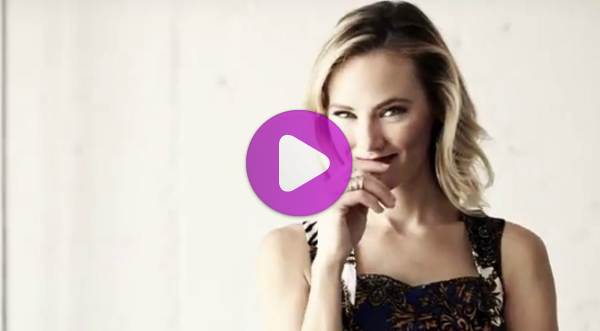 [really_simple_share]