Ladies, there are few things in your wardrobe as versatile as your blouses and tops. Think about it – they can pair up with virtually anything and look great. They also give you the option of mixing and matching as you shop your closet for new looks! This spring, fun and flirty tops are everywhere, and they go oh-so-well with dress pants, jeans, and skirts. They even add a bit of femininity to those great menswear inspired suits for a fresh, breezy take on spring style.

Spring's blouses and tops can be creative and casual, fresh and feminine, or elegant and smart. No matter what style you choose, you can't go wrong with flirty spring blouses. Let's begin our journey through spring's fashion-forward looks with the exquisite crisp white lace blouse. Beautiful and feminine, it features two of spring's fashion favorites – delicate lace from the neckline to the décolletage and lace insets on the sleeves all done in fresh and bright white. This spring – lace is the go-to designer look to top skirts, jeans, and pants.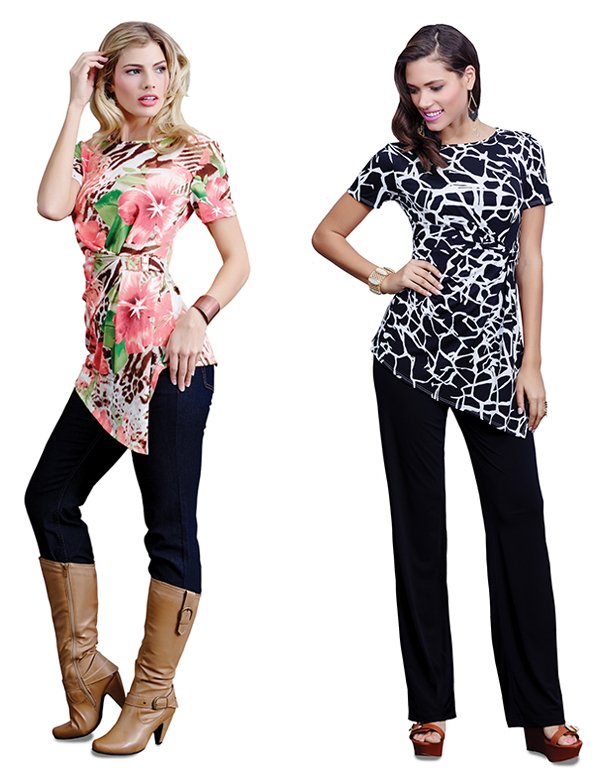 Asymmetrical hems like these elevate even the simplest blouse to a higher level of style – but adding the abstract brings your asymmetry to bold statement heights. Choose bright beautiful florals, fresh, cheeky animal prints or sassy, sharp geometrics to make your fashion style apparent and watch heads turn! Pair up your asymmetrical choices with a pencil skirt or dress pants and pumps for the office and skinny jeans and boots or cute wedge sandals for an afternoon or evening out with friends.
Sheer styles were runway staples this spring and chiffon is the hottest sensual flirty choice – delicate, light and translucent. Gushing femininity, chiffon blouses can be worn alone or with a coordinating tank or bra-top. Chiffon brings a flowing ethereal style and pairs beautifully with skirts, dress pants, leggings, and skinny jeans. Don't forget to add a pop of the season's fabulous jewelry to complete your look!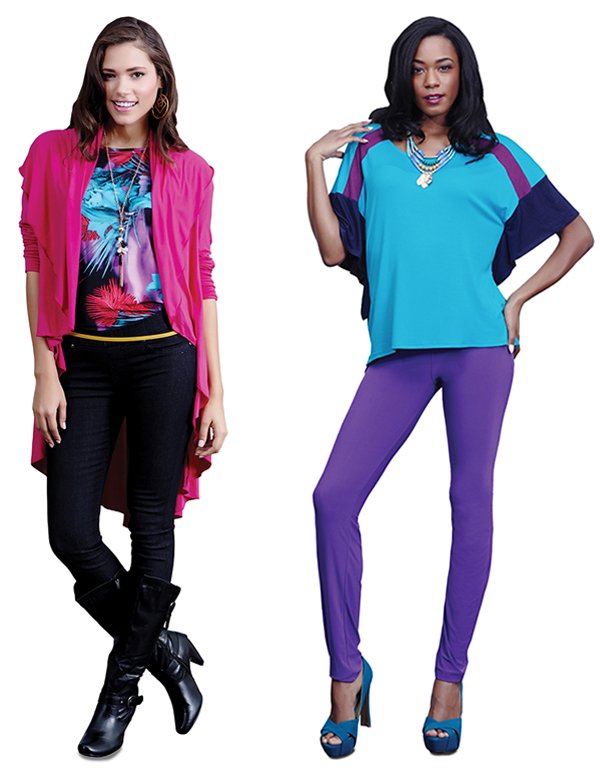 Finally, let's check out the latest flowy flirty bright colors in spring's best and freshest fashion fabrics. Always a delightfully vogue choice is a vivid print floral paired with coordinating pants, perfect jeans or a straight skirt and a vibrant jacket or cardi! This spring's florals are romantic and reminiscent of the wave of impressionism and the great Monet. Sharing a bit of flamboyant brilliance is the modern color-block captured here in the nouveau kimono blouse. Loose and graceful, kimono styling is the perfect flatterer for any figure when paired with leggings, skinny jeans and pencil skirts.
So ladies, I hope you enjoyed our little trip through all the season's brightest, florist spring blouses and tops. Shop these great styles – the Spring's latest releases from the Antthony Design Originals Color My World Spring Collection – with me online at www.AntthonyOriginals or on HSN live on March 28th (7AM-8AM, 8AM-9AM, 2PM-3PM, 3PM-4PM). Don't forget – I want to hear from you with all your favorite fun and flirty fashion tips online or live on the air!
ANTTHONY LIVE ON HSN MARCH 28TH!
7am – 8am | 8am – 9am
2pm – 3pm | 3pm – 4pm
US Eastern Standard Time
My dear ladies,
Spring comes breezily into our lives each year blooming with fresh fascinating color and such is the inspiration of the Antthony Design Originals Color My World Collection for Spring 2015. I want each of you to be enticed by the collection, shed those dreary winter time blues and take a walk on the colorful side of life – imaginative, artistic, innovative and beautifully chic! The delightfully blissful hues promise to bring the ideal complement to the hottest makeup and nail trends while perfectly harmonizing with your exquisite coloring – warm or cool. The Color My World Collection truly has something for everyone – from charming country to sophisticated city and every picturesque place in between – you can find your exclusive stunning style among the alluring colors and fashionable styles. Each distinctive piece promises to delight and flatter your figure – petite to full-figure. As refreshing as a quintessential spring day, Color My World is sure to inspire you and your wardrobe all season long! Gather your friends and join me for the fun on HSN Live! or shop 24/7 with me at AntthonyOriginals.com. Tag Antthony Design Originals on Facebook and share your favorite Antthony fashion pictures and enter to win a $250 Antthony wardrobe!
Color My World,
Antthony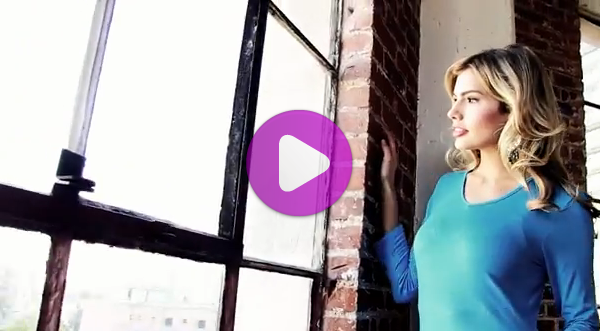 [really_simple_share]