Ladies, this fall's runway styles offer voluminous choices in shoe selections that you are going to love – from flats and slip-ons to animal prints, imaginative heels and over-the-knee boots. With so many chic trends to choose from; your sophisticated statement look should be easy to find!
Let's get shopping with the ever popular Mary Janes. The delightful Mary Jane is on the runway for fall 2014 but in a completely fashion forward makeover. This year's Mary Janes go from adorable sneaker styles to sophisticated stilettos and feature every look from animal prints to shimmering sparkles. With so many choices, Mary Janes make the perfect pairing with virtually any outfit.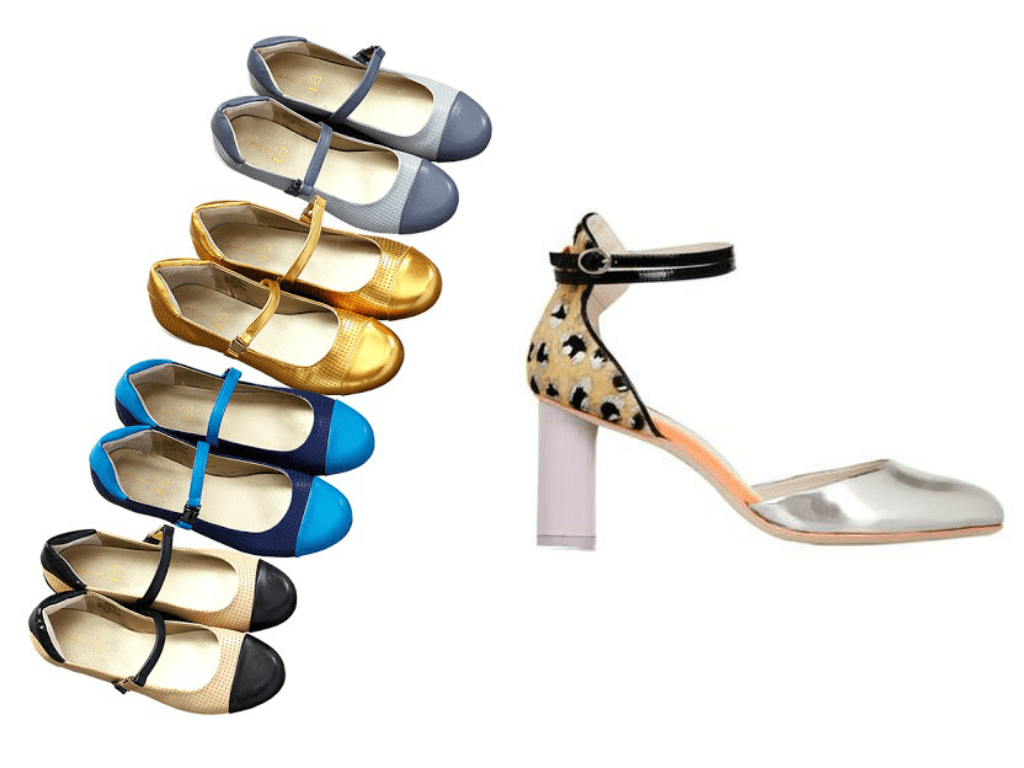 Sneakers, Slip-ons, and Ballet Flats are up next, with classic, yet modern Chuck Taylor's leading the way. This year's trends feature unexpected embellishments and daring patterns. Don't be surprised to see animal prints, snake skin, and bejeweled sneakers, slip-ons or flats; this year you'll be able to find your favorite from among the limitless offerings. Dress them up or dress them down, pairing them with jeans and a tee or your prettiest skirt or dress. You can't go wrong with the fall flats of 2014.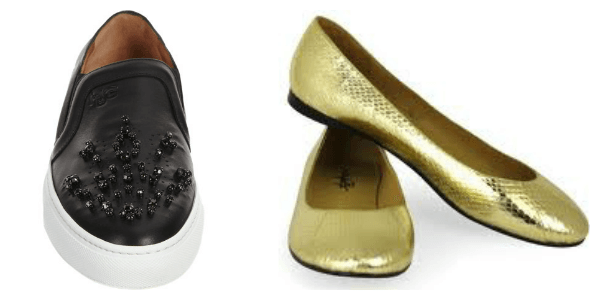 Let's move on to everyone's favorite – heels! This year's vogue favorites include t-straps, pointy-toe pumps, outrageous artsy heels, cut outs and block heels. T-straps featuring this year's tres chic snakeskin designs are all the rage. Pointy-toe pumps never lose their appeal and for this fall – the modern, yet traditional pump rises to new heights with jewel tones and embellishments. Fantastical, artsy heels were welcomed with oohs and ahhs on this fall's runways with crazy curved heels, engraved wedge heels, blocks, fringes, and virtually any shape you can imagine! Heels, featuring cut outs are both popular and smart allowing you to show off your sensual side. Block heels are back for 2014, not only on boots, but on trendy pumps and sandals as well offering the ideal transition into fall.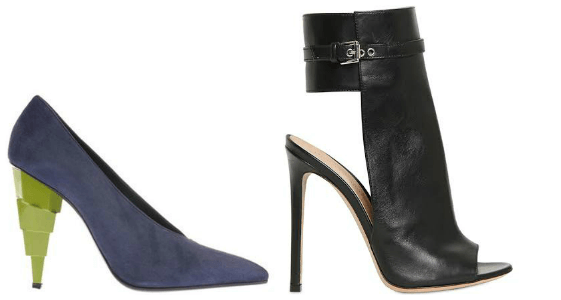 As the weather turns cooler, our attention always turns to the latest in boots and this year's choices will not disappoint! On the boot scene for 2014 is quite the range from the oh-so-sexy over-the-knee thigh high styling to the rugged lug sole biker boots – both looks perfect for all of fall's great fashion trends. Over-the- knee boots give you lots of versatility from high stiletto looks –great with fall's knee length knit dresses – to the more classic riding boot style perfect with skinny jeans and a chunky sweater. Biker-style boots bring the mod to your fall wardrobe with their chunkier heels looking perfectly chic with leggings or maxi dresses this fall. Many of the fall boots for this year feature the thick rubber grooved lug soles look offering a cool, casual style with your favorite jeans and jacket.
This fall's footwear offers incredible style in every imaginable form – artsy sculpted heels, en vogue flats that are comfy, yet packed with style and edgy, sexy boots – all perfectly designed to complement your fabulous fall wardrobe. Take a few moments to browse AntthonyOriginals.com taking care not to miss the adorable, stylish Mary Jane sneakers featured in this year's Holiday Collection!
Dear Ladies,
I am thrilled to introduce my new collection – Metropolitan Style – to you! This latest collection is inspired by the cosmopolitan city of Milan, Italy – the city of tailors – whose fashion features the utmost quality coupled with simple chic elegance. The Metropolitan Style Collection follows in the path of Milan, delivering upscale designs with affordable prices. Each piece in the collection delivers clean lines with silhouettes to flatter your unique shape and style. You can be sure that no fashion conscious woman is left out of the Metropolitan Style Collection, which features complimentary styles for petites to full figures – Antthony has the ideal design for each of you beautiful ladies. Join me on HSN Live and at www.AntthonyOriginals.com and discover your latest runway style with the new Metropolitan Style Collection.
[really_simple_share]