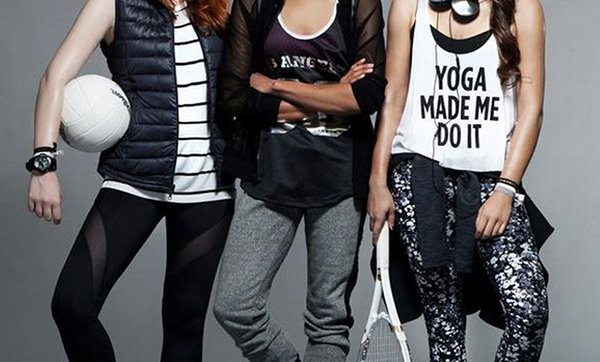 You know that gym-to-the-street look that is so vogue right now? It's called Atleisure. And if you haven't already given it a try, now is the time. This new style is what you wear when you're heading to the gym—or the office, mall, or lunch with friends—and is popular because it's versatile, comfortable look and feel. It's perfect balance of athletic wear and style is ideal for the on-the-go woman.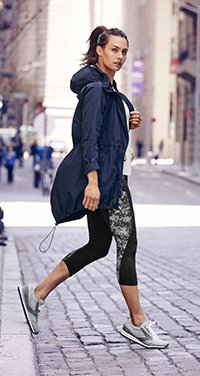 Getting the look is super easy. Simply mix sporty basics like bomber jackets, track pants, hoodies, tees, and sneakers into your existing wardrobe. Athleisure is a gorgeous pair of leggings and a loose muscle tee. It's strappy sports bras and well-cut yoga tanks that make you feel strong and sexy. It is your workout look, amplified!
Anything goes when it comes to comfort, design, and color, but there is a small catch: While you'll feel relaxed in such pieces, you have to avoid looking sloppy at all costs. Here are some things to keep in mind if are looking for more than just basic style or comfort when it comes to athleisure.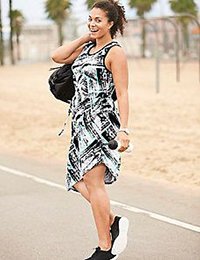 Don't abandon your signature style. Use bold colors, textures and fabrics to showcase your individuality.
Do accessorize with jewelry. Gold hoop earrings or a thin chain necklace elevate a sporty look.
Don't wear anything ratty. Clothes with tears and stains are never acceptable.
Do know where you stand on the leggings-as-pants trend, and always keep in mind how to dress best for your body shape.
Whether you're breaking a sweat or not, athletic staples are changing the way we do casual. Forget 'casual Friday'—it's now casual 24/7. If you've crossed over into the land of atleisure, you know your stuff, but to really step it up, you're going to want to familiarize yourself with some up-and-coming brands that will keep you feeling original.
HERE ARE 7 OF THE TOP BRANDS FOR ATLEISURE WEAR!
No matter what you're up to, live your busy lives in style. Bike to work without needing to pack another outfit. Head to a yoga class after lunch with your girlfriends. Pick up something at the mall before a crossfit session. Don't worry about packing extra clothes or taking time to change; instead, save time and energy by getting dressed for the day once—and one time only. If this epitomizes your day, it's definitely time to give the atleisure style a go.
UPCOMING EVENTS

LIVE ON QVCUK
Mark your calendar and tune-in to QVCUK on Tuesday, September 20th when I will share my latest collection live. The midnight hour is a special Today's Special you won't want to miss. Remember, you can shop Antthony designs online at QVCUK.com or www.AntthonyOriginals.com anytime 24/7. All of my designs come in petite, missy and women's sizes, so there is something here for every woman.
Tuesday, September 20th
12am – 1:00am (Today's Special)
11:00am – 12:00pm
4:00pm – 5:00pm
6:00pm – 7:00pm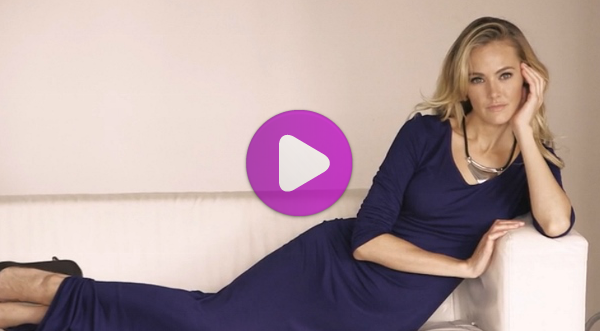 [really_simple_share]