First and foremost ladies, let's focus on something here – trends come and go, but beauty is here to stay. What that means is if you do not like a current trend or feel as if it does not flatter your plus size figure – you do not have to wear it! Fashion is about feeling good about yourself, flattering your figure in ways that you are comfortable with and that make you look good. The more confident you are in the way that you look, the better you look, no matter what you are wearing. Now of course, that does not mean that there are not do's and don'ts about dressing plus size – let's take a look.
Do's
• Wear bright colors – Find your favorites and wear them proudly
• Mix and match your colors – Even if you wear a neutral color pants and top, carry a bold colored purse or slip on a bright cardigan
• Embrace your curves rather than hiding them – Pick the areas of your body that you love the most and let them show, rather than hiding behind bulky clothes
• Wear a belt – Belts help to accentuate your waist and avoid the bulky look that occurs when larger than necessary clothes are worn

Don'ts
• Hide behind your clothes – You should love your body, no matter its shape and wearing clothes that promote that is the best thing you can do for yourself
• Wear boring colors – Hiding behind neutral or dark colors does not make you look better; it can even make you look worse
• Wear a bigger size than necessary – This only serves to make you look unkempt and unfashionable
• Carry or wear small accessories – Tiny accessories can accentuate your size, instead carry oversize accessories or wear size appropriate jewelry for a flattering look
Show off your Fashion Sense
Let's take a look at some of the beautiful fashions that you should be wearing this spring to show off your beautiful body, personality and zest for life!
The "Jezanne" Sharkbite Tee offers flattery in all of the right places with its flattering fit from the waist down. It helps to draw the eye away from the midsection and gives your outfit a bit of attitude with its beautiful design.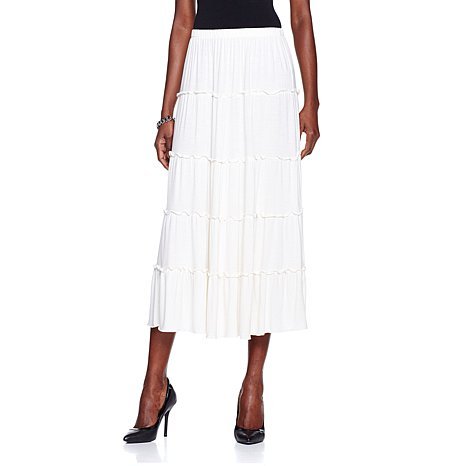 The "Jezanne" Tiered Maxi Skirt screams "spring" as well as "versatility!" What better way to transition into spring than with a skirt that can be worn with layers as well as single tops. Its tiered structure allows for easy movement and does not focus on any one area of the body.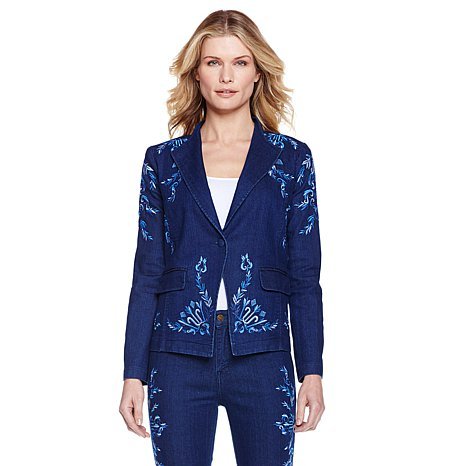 Layers are your best friend! They make it easy to dress warm, yet make yourself comfortable indoors and with options like the "Andromeda" Embroidered Couture Jacket, you can be fashionable too! This is an example of wearing a flattering fit while covering up those areas that you might not want any attention paid.
Now, my plus-sized beauties, it is time to get out there and get yourself some clothes that will make you feel as marvelous as you are! Come visit us on Facebook and share your beautiful finds with us – we love to hear from you!
FABULOUSLY FUTURISTIC STYLE
Welcome to the past, present and future of style combined into one fabulously forward-thinking collection from Antthony. These retro-futuristic designs blend vintage shapes with modern texture and patterns for a warp-speed update to your wardrobe. All the time travel trends indicate these are the looks that you never knew you always wanted – until now!
We invite you to celebrate 20 years of great design by Antthony, by tuning into the upcoming HSN shows. Throughout the year they will be featuring special pricing on the most cutting-edge designs and showcasing the best deals of the season. So let tomorrow's styles be yours today when you log in to HSN.com and look for Anthony under the fashion tab, where you will see more looks than ever before. All designs fit women from size 4 to 26W. The future of style begins now!
[really_simple_share]