The life of a celebrity stylist sounds glamorous: fancy parties, an endless stream of brand name samples, hobnobbing with some of the most fascinating women in Hollywood, and being on the forefront of fashion trends. Sure, top stylists can earn in the high three-figures for a day of work during the awards show season, but the pressure to get it right is enormous.
As a stylist, you have to both be ahead of the curve and perennially focused on the next red carpet to be successful. Not to mention, actresses have strong opinions, insecurities and colorful personalities, just like any woman. Those are a few of the considerations that come into play when celebrity stylists start creating a look for their public appearances. It takes a keen eye for fashion, a passion for creativity, and a relentless work ethic to be a celebrity stylist.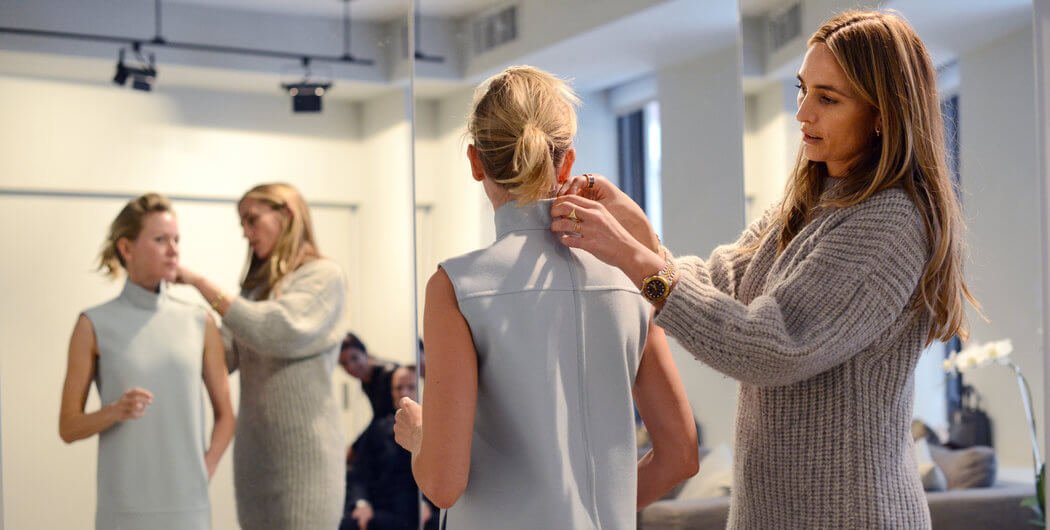 HERE ARE SOME OF THE TOP CELEBRITY STYLISTS WHO WORK AT
THE HIGH-STAKES INTERSECTION OF FAME AND FASHION!
Elizabeth Stewart
Clients: Cate Blanchett, Viola Davis, Jessica Chastain, Julia Roberts, Amanda Seyfried
Elizabeth is best known for her high-concept shoots that bring together the glitz and glamor of Hollywood stars with the creativity and imagination of fashion editorials.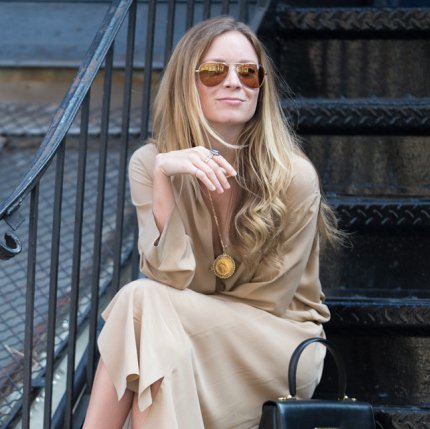 Erin Walsh
Clients: Sarah Jessica Parker, Kerry Washington, Maggie Gyllenhaal, Kristen Wiig
Walsh has a knack for finding the delicate balance in contradiction (what she calls the "odd bird" looks) that keeps her clients ahead of the curve and is constantly bringing an element of surprise.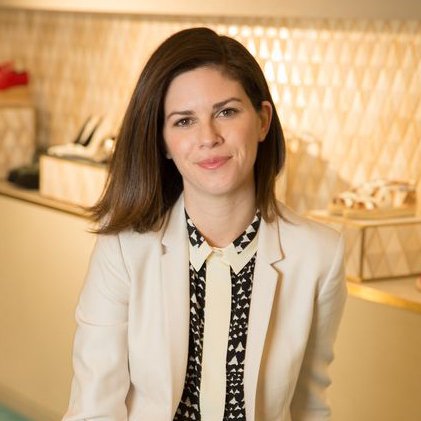 Leslie Fremar
Clients: Julianne Moore, Charlize Theron, Reese Witherspoon, and Scarlett Johansson
Fremar is known for her sophisticated, discerning and impeccable eye. Her work is recognizable because it's always very clean and sharp. For her, fashion is art.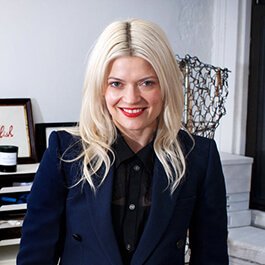 Kate Young
Clients: Selena Gomez, Dakota Johnson, Sienna Miller, Natalie Portman, Michelle Williams
Young's approach to celebrity styling is to put the wearer's needs first – make everyone look like themselves. Her looks are clean, cool and collected and comfort is always in mind.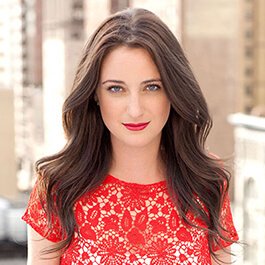 Micaela Erlanger
Clients: Lupita Nyong'o, Jared Leto, John Boyega, Hilary Swank
A self-proclaimed "vintage-a-holic, and glamour girl," the hallmark of Micaela's work is her meticulous attention to detail and mix of beauty and whimsy.
Petra Flannery
Clients: Lupita Nyong'o, Jared Leto, John Boyega, Hilary Swank
Clients: Daisy Ridley, Emma Stone, Zoe Saldana, Amy Adams, Gwen Stefani, Carey Mulligan
Flannery approach is straightforward and open, but her reputation is for her playful choices with a fashion edge. She's best known for her bold statement ensembles.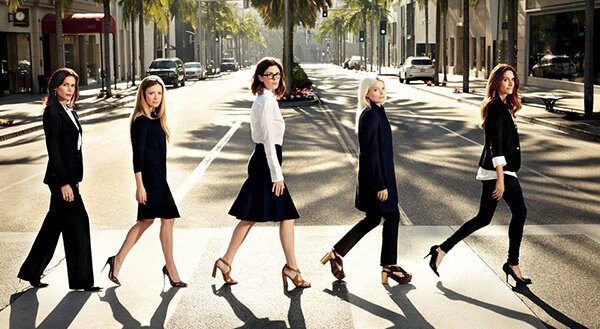 Celebrity fashion stylists are responsible for forecasting trends, identifying designers, and understanding clothing design and textiles. A typical week may consist of selecting the clothing for editorial features, advertising campaigns, music videos, concert performances, or any public appearance for their clients.
DO YOU WANT TO BE A STYLIST? HERE ARE A FEW TIPS: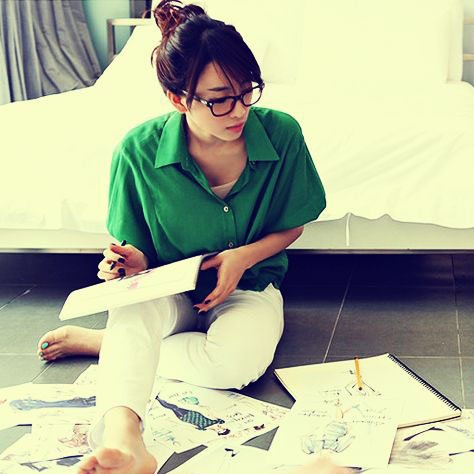 Take some courses in fashion design. Look for classes that cover topics including fashion forecasting, clothing and accessory design, color theory and business practices. These courses teach important career skills, such as researching design styles, blending fashions, selecting fabrics, and marketing new looks.
Get some industry experience. Most professionals in the fashion design industry learn about the business through internships or entry-level positions with professional stylists, designers, or fashion retailers. This real-world training is invaluable in networking with other industry professionals and learning the skills necessary to be successful.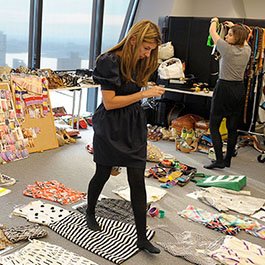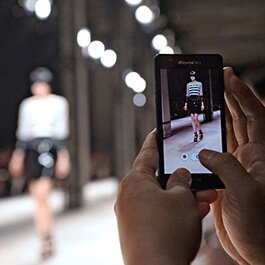 Build a portfolio. Portfolios are used as a way to impress and attract potential clients. Celebrity stylist portfolios include pictures of past clients, but you can also collect some of your favorite online social looks that you put together for yourself and friends. The key is to show your style and highlight your talent, in whichever way makes most sense for you.
Keep up with style trends. The celebrity fashion industry is highly influenced by changes in the economy, politics and technology, and celebrity stylists must stay on top of these changing trends to dress clients in the latest styles. Conduct research, go out on the town, shop, and always be bold and forward in your thinking and how you dress.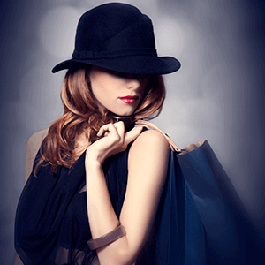 And don't forget, stylists have help. Other industry professionals are on-hand to handle hair, makeup, skincare and nutrition. Each are all essential to a celebrity looking their best. Together, the glam team and the stylists, bring a look to life that will be talked about for years to come.
[new_royalslider id="2″]
UPCOMING EVENTS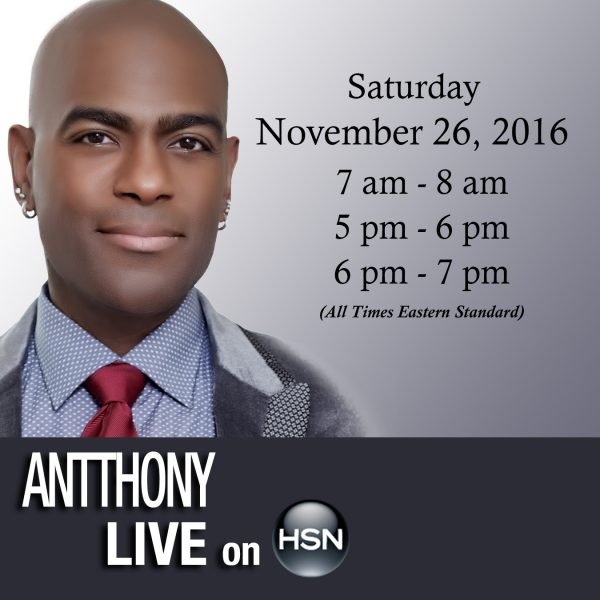 LIVE ON HSN
Mark your calendar and tune-in to HSN on Saturday, November 26th when I will be live and talking to you about my latest collection. If you need something to keep you warm this fall, remember you can shop Antthony designs online at HSN.com or www.AntthonyOriginals.com anytime 24/7. All of my designs come in petite, missy and women's sizes, so there is something here for every woman.
Saturday November 26th
7am-8am
5pm-6pm
6pm-7pm
(Eastern Standard Time)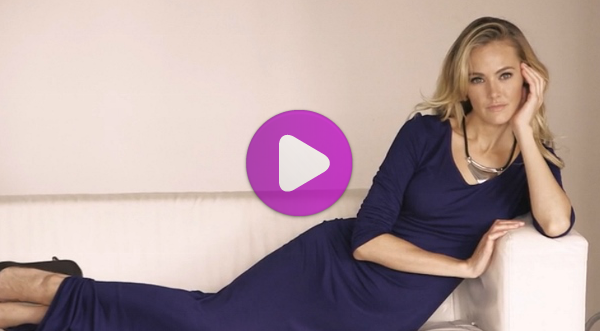 [really_simple_share]