Congratulations to the Winners of the Antthony Design Originals HSN Box of Bling Contest! The contest was very simple; the first three ladies to post a picture under my video clip wearing Antthony fashions would win a "Box of Bling" from HSN.com. Within that prize was my charm bracelet, pictured below.
Congratulations to Macell Watson of Vallejo, California!
Macell looks fabulous in the flattering blue pieces from Antthony Design Originals that she shared with us!
Congratulations to Valleri Chayka of Homer, New York!
Valleri is looking beautiful in her chic Antthony Design Originals ensemble!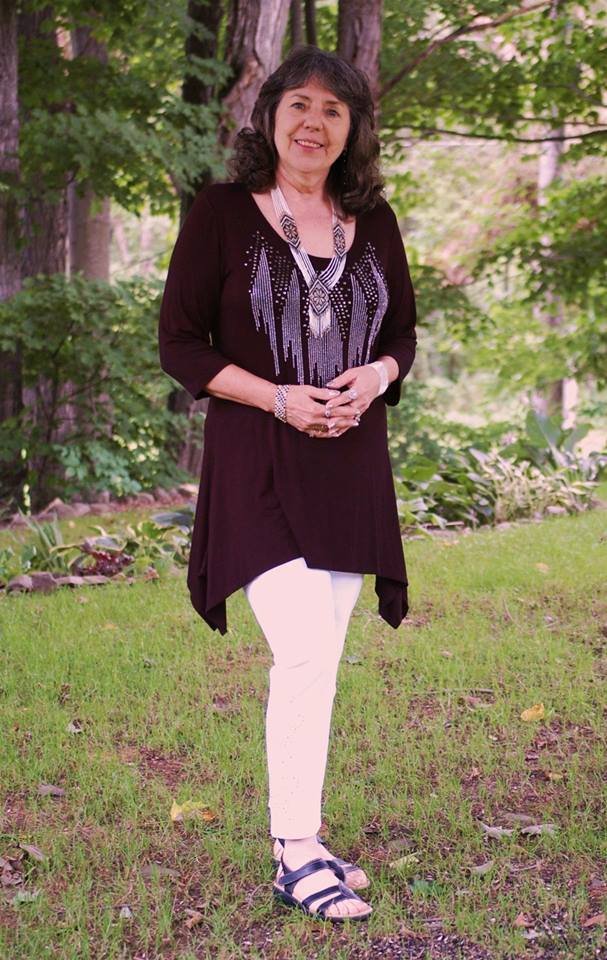 Congratulations to Lusiana Dharmadi of Walnut Creek, California!
Lusiana shines sporting Antthony Design Originals in the photo collage she shared with us! Mom and Preschool Teacher, Lusiana, had this to say:
"Antthony, I have so many of your clothes from HSN. I am a mom and a preschool teacher, but when I go out, I like to doll up with Antthony's creations. Thank you so much, Antthony for making them so affordable to us!
Luv them!"
— Lusiana Dharmadi, Walnut Creek California
On receiving her "Box of Bling prize, she added:
"The bracelet had arrived today!! What a nice surprise coming home tired to this.
Thank you again Antthony Mark Hankins. You are so generous!"
— Lusiana Dharmadi, Walnut Creek California
My Favorite Part
My favorite part was that this contest allowed me to make a personal connection via social media with these wonderful ladies! I loved seeing them showing off their unique beautiful style and connecting with them as their fashion designer! It was so much fun that I'm doing it again this month!
The Latest Contest "You're Awesome and I Know It!"
I truly enjoy connecting with you ladies and am excited to see what you share in the latest Antthony "You're Awesome and I Know It" Contest! This time the fabulous prize is the exotic Lila of the Tropics Canvas Tote #407-362 (Retail $19.99)

Here's what you need to do to enter!
Post Your Most Awesome head-to-toe photos in Your Best Antthony Originals look for a chance to win Your Lila of the Tropics Canvas Tote – perfect for Spring and Summer fun!
Follow the Rules:
Only 1 photo permitted per entry
Only 1 post per person (no multiple entries)
Click the link to post your photo on Antthony's page
1 – Enter your user name first then write #ADOContest (ex. Jane Smith #ADOContest)
2 – Watch for the 150 winners to be announced on Antthony's Diary Blog throughout the month of May The Winner Could Be YOU!

Congratulations again to Macell, Valleri, and Lusiana!
And, of course, GOOD LUCK, to each of you ladies in the latest Antthony "You're Awesome and I Know It" Contest! Where you could win the chic Lila of the Tropics Canvas Tote!
[really_simple_share]